Tennessee Police Mistake Common Ohio State University Symbol For Marijuana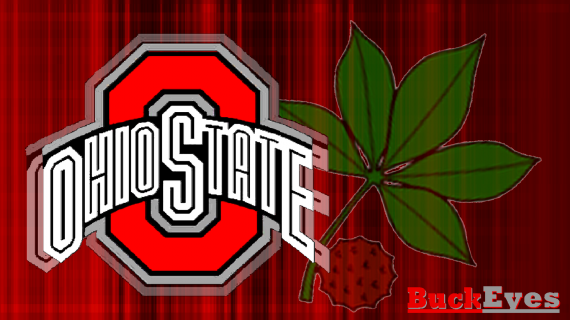 Sometimes, you just can't make this stuff up:
Tennessee police might need better instruction in botany and Buckeye football.

A 65-year-old woman recently came under suspicion, she reported, for having a Buckeye leaf decal on her car. The cops mistook it for a marijuana symbol.

"It's just amazing they would be that dumb," Bonnie Jonas-Boggioni said.

She lives in Plano, Texas, but she grew up in Columbus and is known as a lifelong Buckeyes fan.

She has served as president of the Ohio State Alumni Club in the Dallas-Fort Worth area.

On Feb. 4, Jonas-Boggioni and husband Guido Boggioni, 66, were driving home to Plano after a trip to Columbus to attend the funeral of his mother, Eleanor, 92.

They were in the westbound lanes of I-40, a few miles east of Memphis, when a black police SUV with flashing lights pulled them over, Jonas-Boggioni said.A second black SUV soon pulled up behind the first one.

"Knowing I wasn't speeding, I couldn't imagine why," she said.

Two officers approached, one on each side of the car.

"They were very serious," she said. "They had the body armor and the guns."

Because the couple's two schnauzers were barking furiously, one of the officers had Jonas-Boggioni exit the car so he could hear her better.

"What are you doing with a marijuana sticker on your bumper?" he asked her.

She explained that it is actually a Buckeye leaf decal, just like the ones that Ohio State players are given to put on their helmets to mark good plays.

"He looked at me like I was speaking a foreign language," she said.

At that point, Boggioni got out of the car to show that he was wearing a commemorative sweatshirt from the 2002 national-championship season, complete with a Buckeye leaf.

The officer then explained that someone from outside his jurisdiction — apparently another officer — had spotted the leaf sticker and thought it might indicate that the car was carrying marijuana, Jonas-Boggioni said.
This, of course, makes perfect sense. Because a Buckeye leaf looks exactly like a marijuana leaf (not really), and because marijuana couriers commonly identify themselves by putting stickers on their vehicles.
H/T: Poor Richard's News