Tennessee Republican Blames Gun Violence On 'Grocery Store Pornography'
The leading candidate for the GOP nomination for Tennessee's next Governor has a unique explanation for gun violence.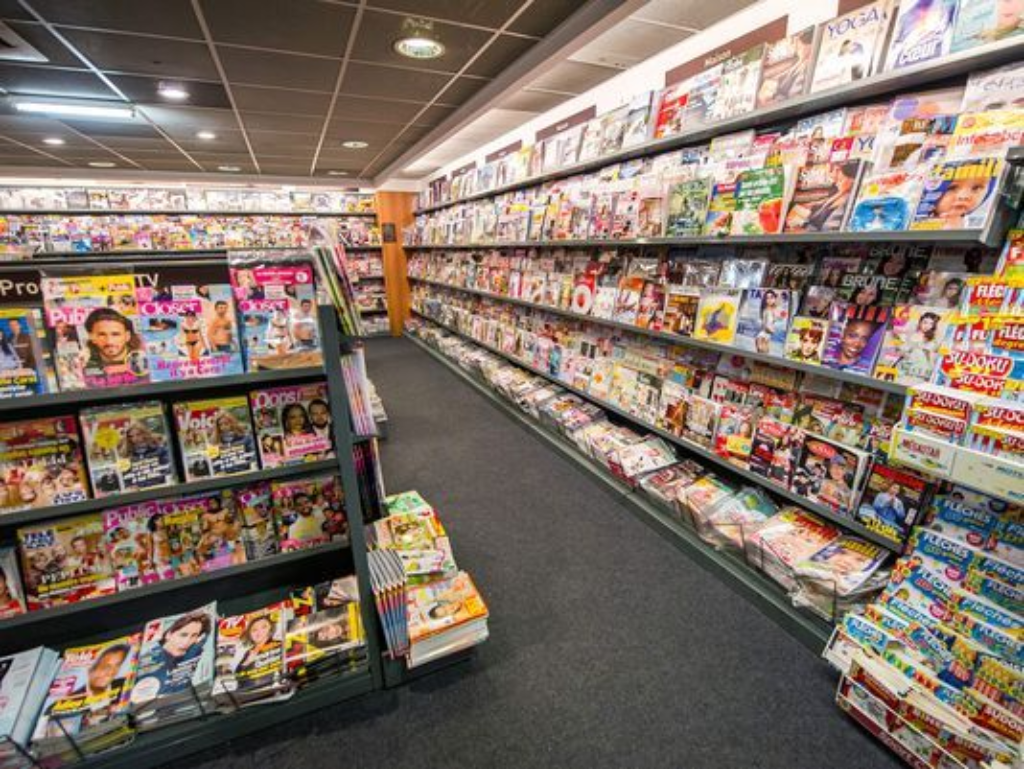 Congresswoman Diane Black of Tennessee, who is currently running for the Republican nomination for Governor, has a new theory for what's behind mass shooting events: (Emphasis mine)
Representative Diane Black, a Republican who is a candidate for Tennessee governor, drew criticism this week for saying that the "root" causes of gun violence included the "deterioration of family," violent movies and widely available pornography.

A spokesman for Ms. Black's campaign said she was referring to factors that contribute to violence.

"It's no surprise that the liberal media would misconstrue the views of conservative Christians," the spokesman, Chris Hartline, said in an email on Wednesday. "Diane, like many others, believes that the breakdown of family values and social structures is a contributing factor to violence. That's clear if you actually listen to her words instead of reading clickbait headlines."

Ms. Black, a gun rights supporter who opposes firearm restrictions, made the comments in a meeting with local pastors last week, according to HuffPost, which obtained audio that was recorded at the gathering.

"Why do we see kids being so violent?" she can be heard asking. "Because as a nurse I go back to root cause. And I think there's a couple."

"I think it's deterioration of family," she added. "They don't have that good support system," which leads children "in the wrong direction."

Idle hands are the Devil's workshop, Ms. Black said.

She then brought up "violent movies" as being part of the problem, a claim that experts have disputed.

"I still cannot watch one of those violent movies where people are being blown up, because I'm not desensitized to that," she said. "I didn't watch that as a kid."

Next, Ms. Black mentioned pornography.

"It's available — it's available on the shelf when you walk in the grocery store," she said. "Yeah, you have to reach up to get it, but there's pornography there. All of this is available without parental guidance. And I think that is a big part of the root cause that we see so many young people that have mental illness get caught in these places."

Mental illness has also been linked to gun violence time and again, even though over all, mass shootings by people with serious mental illness represent 1 percent of all gun homicides each year, according to the book "Gun Violence and Mental Illness," published by the American Psychiatric Association in 2016.

Shannon Watts, the founder of Moms Demand Action for Gun Sense in America, which is affiliated with the nonprofit pro-gun control group Everytown for Gun Safety, denounced the congresswoman's words on Tuesday.

"Despite all of the data and experts at her disposal, Tennessee lawmaker chooses to blame 'grocery store pornography' for school shootings," Ms. Watts said on Twitter. "And she doesn't mean the magazines that glorify guns."

Ms. Black's spokesman disputed that this was what the lawmaker had said.

"She says a root cause of violence is mental illness and the breakdown in family values and social structures," Mr. Hartline said. "She uses easy access to pornography as an example of that."

Mitt Romney made similar points in 2007 when seeking the Republican presidential nomination.

"Pornography and violence poison our music and movies and TV and video games," he said at the time. "The Virginia Tech shooter, like the Columbine shooters before him, had drunk from this cesspool."
My first reaction is to wonder just exactly what the grocery stores in Tennessee are like. I've lived in both New Jersey and Virginia, and while grocery stores in both states routinely had an aisle that included a magazine, and sometimes book, display it was never the case that you could find something like Playboy or Penthouse, much less anything more graphic than that, in those displays. (Not that I ever looked when I was a teenager, of course.) At most, you'd see copies of fitness magazines that featured women in bikinis and men working out or, maybe, copies of the Sports Illustrated Swimsuit Edition when that issue came out in February of each year. The same is generally true of stores such as Walgreen's and CVS. If you wanted one of the "those" magazines you'd have to go to a bookstore or maybe one of the local convenience stores. (Again, not that I looked for any such things when I was a teenager.) Are things different in Tennesse? Do their grocery stores have a pornography aisle or something? Inquiring minds want to know.
Beyond this question, though, there's the utter silliness of the assertions that Black makes in her comments here. Whether its video games, "violence on television," or pornography, there is simply no evidence of any connection between these outside forces and mass shooting events. Indeed, if that connection did exist, such incidents would be far more common than they are today. Nonetheless, Black's comments are nothing new for conservatives. For decades now, people on the right have claimed that sexually explicit and violent media is responsible for a wide variety of social ills even though there's no evidence to support such a conclusion. With respect to gun violence in particular, of course, this is yet another example of the tendency of people on the right to blame gun violence on anything other than the availability of access to weapons that exists in this country, even for people who are underage and not supposed to possess firearms to begin with. No doubt, though, this rhetoric will play well with social conservatives in Tennessee.
As far as the race for Tennessee Governor goes it's worth noting that current polling shows Black leading in the race for the Republican nomination, although the primary and also shows Black leading either of the two most likely Democratic nominees. There's still plenty of time, of course, between the August 2nd primary and today, and even more time between now and the General Election. As things stand right now, though, Black is on track to become the next Governor of Tennessee. This is unlikely to harm her significantly.