That Word Does not Mean…
Representative Louie Gohmert (R-TX) earlier this week on the floor of the House in regards to the ongoing crisis of under-age immigrants at our southern border:
Madam Speaker, the World English Dictionary defines "invasion." Among the definitions is: invading with Armed Forces; but it is: any encroachment or intrusion; the onset or advent of something harmful, as in a disease; pathologically, the spread of cancer from its point of origin into surrounding tissues.

Under Random House Dictionary, the definitions include: the entrance or advent of anything troublesome or harmful, as disease; entrance, as if to take possession or overrun–and it gives the example, the annual invasion of the resort by tourists–and also, infringement by intrusion.
When I heard this quote earlier this week, my mind went to this meme I created to illustrate a problem I constantly encounter when grading: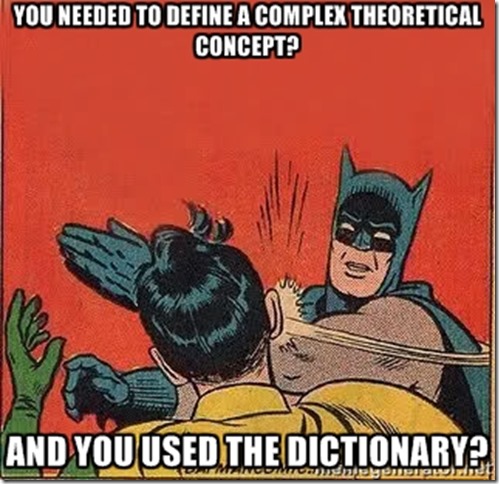 Substitute "theoretical concept" for "sociological and policy problem" and the meme sticks.