The Atlantic's Layoffs
The venerable magazine is following industry trends. Is the billionaire owner a monster?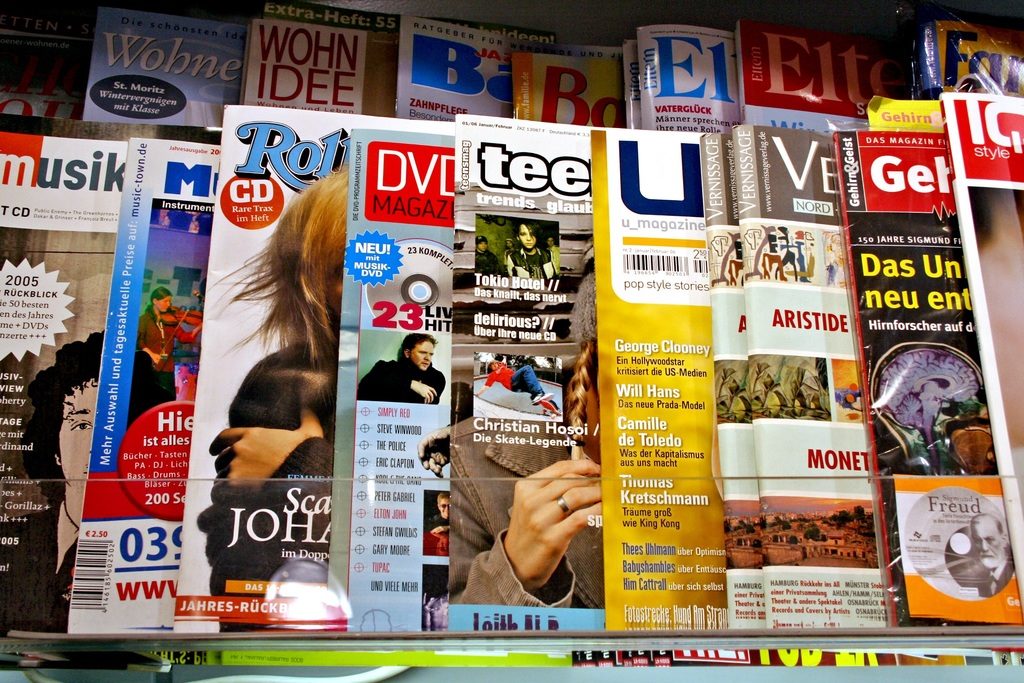 A bizarre column by Jack Shafer in response to news of layoffs at The Atlantic yesterday: "Laurene Powell Jobs Wants to Be a Press Savior, Not a Martyr."
Billionaires who are brave enough to enter the publishing space don't mind losing money on it—they call it "investing"—until the day they do. That day came today for Laurene Powell Jobs, who has owned the majority stake in Atlantic Media since 2017, and whose management just laid off 17 percent of its headcount, cut pay for executives and put a freeze on salaries.

[…]

Laurene Powell Jobs, net worth $26 billion, could have preserved in perpetuity the 68 Atlantic positions she just jettisoned and never noticed the dip in her portfolio unless a forensic accountant alerted her to it. The fact that she noticed shows that, like the billionaires before her, Jobs keeps her eyes on her pennies and has only so much tolerance for loss. She's happy to be a vanity press savior but not a martyr.
As Shafer later admits, Jobs actually increased the size of the staff during her tenure by 30 percent, so the 17 percent cut actually means the magazine is employing more people than when she took over the company. Further, most of the cuts are to staff supporting the company's side business of running huge events—all of which have been canceled indefinitely because of the COVID-19 pandemic—and sales and video.
So, Jobs is willing to continue to subsidize quality journalism but not a department doing non-journalism and, indeed, doing nothing for the foreseeable future. How does that make her a villain?
For that matter, it's not obvious why billionaires are somehow obligated to employ people doing things that can't be done. That's not a private responsibility. And the company is purportedly paying "generous severance packages." That's more than most of the tens of millions of Americans whose jobs have been wiped out by the pandemic are getting.
Last fall, well before the contagion announced itself, the Atlantic erected a paywall and began to push harder for subscriber revenue, which produced reports of success from Editor-in-Chief Jeffrey Goldberg. Jobs was clearly signaling then that she didn't mind subsidizing your reading habits, but that she wasn't prepared to foot the whole bill.

[…]

Vanity press moguls tend not to give up their media businesses all at once but in stages, as I've written before. That said, I see nothing in today's announcement that hints that Jobs has grown weary of the media game after three years playing it, or that she is making plans to flush the Atlantic. But the layoffs and the paywall suggest that while she's happy to subsidize the enterprise, like other vanity press moguls before her, she'll be damned if she's going to make a gift of her magazine to the masses. If you really want your Atlantic, her layoffs seem to be saying, you will have to pay for it.
Well, um, yes?
I've subscribed to the magazine off and on for three decades. I've even written quite a few pieces for their website. I really hope they're able to survive.
But the fact of the matter is that most of these magazines have been money losers forever. Historically, they lavishly paid their writing staffs, who traveled first class wherever they went, and took losses year after year.
And things have gotten decidedly worse for the industry, as print and online advertising has all but dried up.
To make matters worse, as I've noted before, the fact that advertisers aren't subsidizing the cost of production and distribution any longer mean that the cost of subscribing has skyrocketed, presumably diminishing readership.
I don't have any strong views on Ms. Jobs, of whom I'd never previously heard. She's Steve Jobs' widow. But it strikes me as perfectly reasonable for her to only subsidize the parts of the business she wants to subsidize.