The Bizarre Economics of Media
Not everyone is losing money.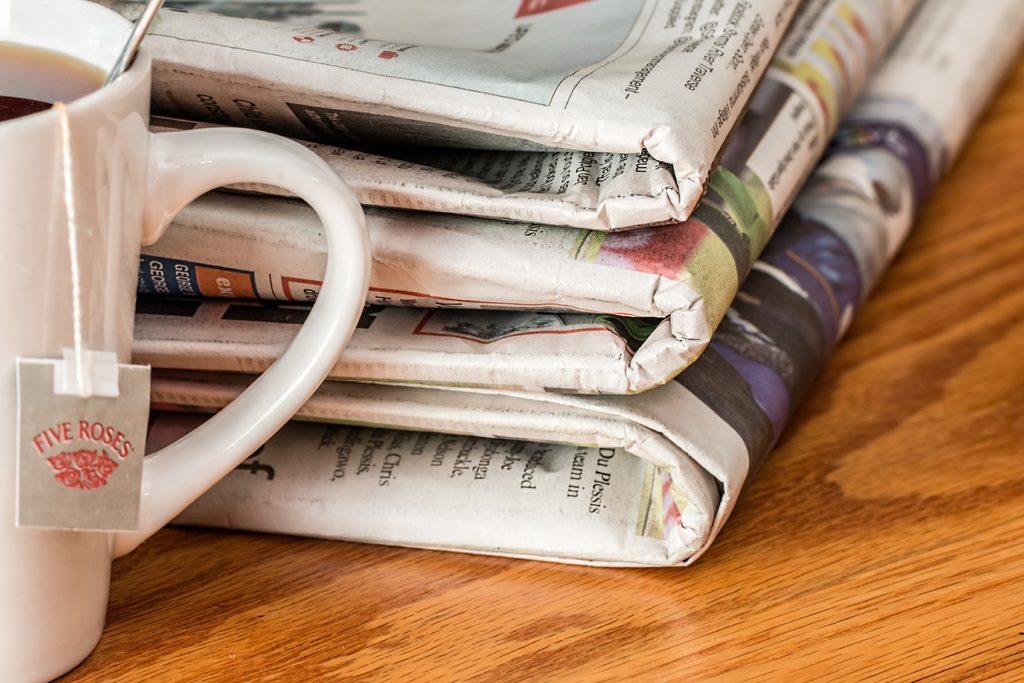 That the business model that long sustained America's newspapers and news magazines is no longer sustainable is, well, old news. The move online over the last quarter-century means most people expect to get their information for free, advertisers have long since found more efficient ways to reach their customers, and the customers have increasingly moved to social media or other outlets that feed their existing prejudices.
"More Than 1 in 5 U.S. Papers Has Closed. This Is the Result." (NYT, Dec. 21, 2019)
City Council and school board meetings. Small-town sports and politics. Local government corruption.

These are a handful of the news and issues that go unreported when small newspapers close or are gutted by layoffs. Over the past 15 years, more than one in five papers in the United States has shuttered, and the number of journalists working for newspapers has been cut in half, according to research by the University of North Carolina's School of Media and Journalism. That has led to the rise of hollowed-out "ghost papers" and communities across the country without any local paper.
"More than 85 local newsrooms closed during the coronavirus pandemic" (Poynter, Aug. 11, 2021)
In many places, it started with a cut in print days. Furloughs. Layoffs. Just to get through the crisis, newsroom leaders told readers.

In some places, none of it was enough.

Now, small newsrooms around the country, often more than 100 years old, often the only news source in those places, are closing under the weight of the coronavirus. Some report they're merging with nearby publications. But that "merger" means the end of news dedicated to those communities, the evaporation of institutional knowledge and the loss of local jobs.

At least 14 of the newsrooms now gone are owned by CNHI. Several are owned by Forum Communications Company. And a few are — were — owned by local families.

Since 2004, about 1,800 newspapers have closed in the United States, Penny Abernathy reported in her research on news deserts. 1,700 are weeklies. The pace of closures, up till now, has been about 100 a year, said Abernathy, a professor at the University of North Carolina's Hussman School of Journalism and Media.

"Between places switching to online only and those that are merging, this is a really sharp increase," she said, "and not surprising either."

The pace might be faster, but Abernathy's research shows a trend that's still playing out in the middle of a pandemic — the newsrooms that are closing are mostly weeklies in small communities.

"And when you lose a small daily or a weekly, you lose the journalist who was gonna show up at your school board meeting, your planning board meeting, your county commissioner meeting," she said.
Again, not new news. It's been a semi-regular topic of discussion at OTB since our earliest days. So, why rehash it this morning, while is not exactly a slow news day? Because two stories caught my eye.
Ben Smith's NYT feature "Inside Politico's Billion-Dollar Drama" and a MarketWatch story from a few days ago that was linked somewhere I've now forgotten titled "How much? Times walkout Bari Weiss breaks the rules, makes a mint." Feel free to read them yourselves but the upshot is that POLITICO has been sold to a German investor for one billlllllllion dollars and Weiss is pulling in $800,000 a year from her Substack. It boggles the mind that the New York Times just about went under a few years ago and yet seemingly improbable outlets and columnists are thriving.