The Delaware Senate Race and the State of the GOP
Some thoughts on the Delware Senate race and the state of the GOP.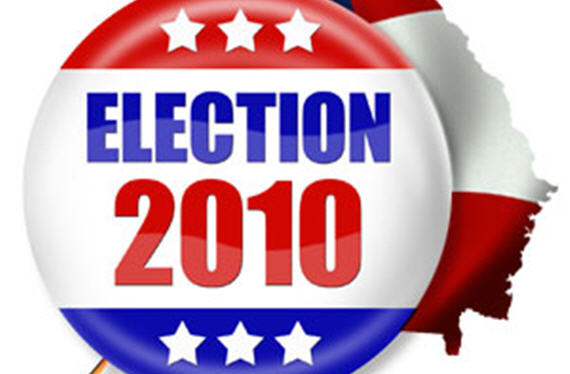 Note: James Joyner beat me to the punch in terms of the poll by a couple of minutes, but the post is as much about the general state of the GOP and the Tea Party as it is the actual poll.
According to the latest PPP poll, it's Too Close to Call in Delaware:
It looks like there's a real possibility of a major upset in the Delaware Senate primary on Tuesday night, with insurgent conservative Christine O'Donnell leading longtime Congressman and Governor Mike Castle 47-44. That 3 point lead is well within the poll's margin of error.
The full poll is here:  PDF.
This will make for an interesting night tomorrow.  As expected, PPP is indicating that should O'Donnell win that the Democratic candidate, Chris Coons, will be the primary beneficiary:
General election Senate numbers we'll release later this week make it clear the biggest beneficiary of this primary becoming so unexpectedly hotly contested is Chris Coons. He would start out with a large advantage over O'Donnell in a general election match up, and is polling closer to Castle than he was when PPP polled Delaware last month.
It will be interesting to see how the current intraparty fight within the Republican Party plays out going forward, especially into the next election cycle.  Specifically, it will be interesting to see if the success that the Tea Party faction has had within primary contests will fuel their enthusiasm going into 2012, or if there will be any backlash.
Of course, much will depend on what the ultimate slate of candidates looks like and how they perform in November.  Still, one can't help but look at some of these contests, first in Nevada and now, perhaps, in Delaware and not see a situation in which the national GOP's ability to win the Senate is being compromised by specific factions of the party within the nomination process at the local level.
What is also striking is that the faction in question lacks a truly reformative impulse beyond an inchoate discontent with the federal government and/or a vague claim of being more "conservative" than the "establishment" (which is, if you think about it, a fairly amusing juxtaposition).  In other words, apart from being a clear expression of unhappiness with the status quo, it is utterly unclear as to what the Tea Party faction actually wants to accomplish.  Although in that regard they have more in common with the mainline Republican Party than either faction might care to admit.