Delaware Debate Contentious, But Unlikely To Move The Polls
Last night's Delaware Senate debate was entertaining, but it's unlikely to move the polls very much.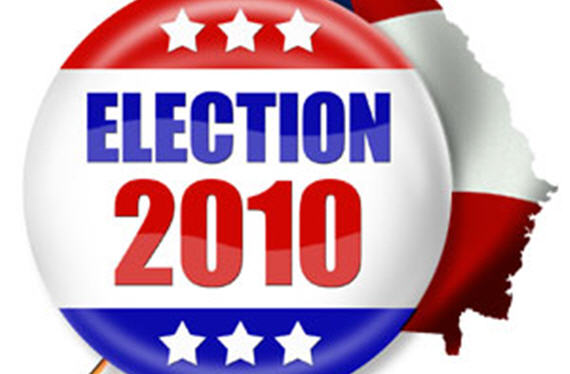 I've already noted the humorous moment from last night's debate between Chris Coons and Christine O'Donnell but the debate itself was entertaining in it's own way:
NEWARK, Del. — Swallowing nervously, Christine O'Donnell, the Tea Party favorite who is running for the Senate in Delaware, plunged into her first public debate Wednesday night with a jab at Chris Coons, her Democratic opponent, a former lawyer who is a county executive here.

"My opponent wants to go to Washington and rubber-stamp failed spending bills," she said. "This is wrong. Uncle Sam needs to be cut off."

Mr. Coons countered, saying that the county he runs, New Castle, the most populous in this small state, has a triple-A bond rating, a status that only 30 out of 3,000 American counties can boast. Then he delivered his own jab: "Ms. O'Donnell is not familiar with how bond ratings work."
O'Donnell, meanwhile, hit back with a meme about Coons that has been popular on Fox News and talk radio:
When Mr. Blitzer delved into views Ms. O'Donnell had expressed in the past, she angrily shot back that she was not seeking media attention: "You've been asking me for an interview for a long time."

Mr. Coons also said that the title of an essay he wrote in college, "Chris Coons: The Making of a Bearded Marxist," was entirely tongue-in-cheek.

"If you take five minutes and read the article, it's very clear that it's a joke!" he said in an exasperated tone. "I am not now, and I have never been, anything but a clean-shaven capitalist!"
As I noted last month, the right-wing suggestion that Coons is a "Marxist"  — at least if one means by Marxism one who belives in and practices the ideas set forth in The Communist Manifesto — is simply nonsense. I was actually surprised at how forcefully O'Donnell pushed that meme last night considering that it clear hasn't resonated with Delaware voters. Unlike other moments during the debate, it made her seem unhinged.
Coons made his own mistakes, however:
While Mr. Coons had broader range on issues and current events, he sometimes seemed mean-spirited. When Ms. O'Donnell asked whether a company he was connected to would benefit from the clean energy bill, he scoffed, "It was difficult for me to understand from her question what she was talking about."

That could just serve to reinforce Ms. O'Donnell's image, which has had deep resonance this election season — that of an ordinary person trying to bring common sense to Washington.
At several points during the debate Coons was clearly visibly frustrated with O"Donnell and he let that frustration come through a few times. While the frustration may have arguably been justified, it struck me as a mistake. Just as Joe Biden did with Sarah Palin during the Vice-Presidential debate, Coons would be better served to treat O'Donnell with respect, make his points, respond to hers, and let her speak for herself. Ganging up against someone who's clearly at a disadvantage doesn't look good and has the potential to make the voters sympathetic to your opponent. If Coons's advisers are smart, they'll try to get him to avoid that in their next debate this afternoon in Wilmington, or the final debate on Tuesday.
As with Presidential debates, though, the real question here is whether there will be any real impact on the race. Prior to the debate, four polls were released showing Coons leading by a range of 22 to 16 points. Nothing Christine O'Donnell, or Chris Coons, did last night seems likely to change that significantly.
Update: David Frum nails it:
Having watched Chris Coons' dismissive and impatient performance, I can only marvel at how easy a race this would have been for the GOP if we had not nominated an obviously incompetent and unstable candidate. Coons was arrogant, impatient, dismissive: easily beatable even in a normal year, never mind a Republican wave year. Maybe we can get away with such malpractice in Nevada – we'll see – but not in the Mid-Atlantic region. What a waste.
Indeed.
Of course, Coons probably would've acted different if faced with a different candidate, but it is eminently clear that the GOP has thrown Delaware away.