Chris Coons: "Bearded Marxist" Or Typical Democrat ?
Conservatives have latched on to a few words in a decade-old article by Democrat Chris Coons in their efforts to boost the candidacy of Christine O'Donnell in Delaware.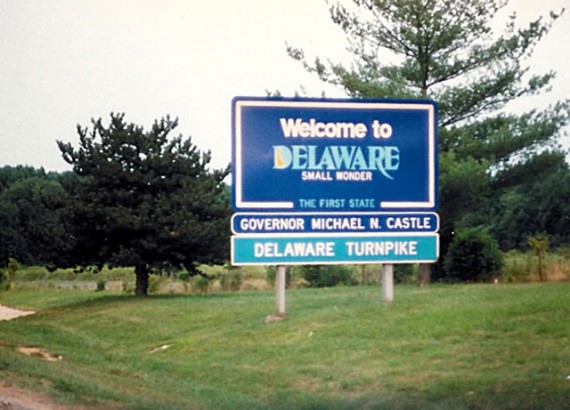 Ever since Christine O'Donnell won on Tuesday, many on the right, including Rush Limbaugh and Senator Jim DeMint, have attempted to get mileage out of a column that her Democratic opponent wrote back when he was a 21 year-old college student:
An article Democrat Chris Coons wrote for his college newspaper may not go over so well in corporation-friendly Delaware, where he already faces an uphill battle for Vice President Joe Biden's old Senate seat.

The title? "Chris Coons: The Making of a Bearded Marxist."

In the article, Coons, then 21 years old and about to graduate from Amherst College, chronicled his transformation from a sheltered, conservative-minded college student who had worked for former GOP Delaware Sen. William Roth and had campaigned for Ronald Reagan in 1980 into a cynical young adult who was distrustful of American power and willing to question the American notion of free enterprise.

Coons, the New Castle County executive who is running against GOP Rep. Michael Castle for the state's open Senate seat, wrote of his political evolution in the May 23, 1985, edition of the Amherst Student.

The source of his conversion, Coons wrote, was a trip to Kenya he took during the spring semester of his junior year—a time away from America, he wrote, that served as a "catalyst" in altering a conservative political outlook that he was growing increasingly uncomfortable with.

"My friends now joke that something about Kenya, maybe the strange diet, or the tropical sun, changed my personality; Africa to them seems a catalytic converter that takes in clean-shaven, clear-thinking Americans and sends back bearded Marxists," Coons wrote, noting that at one time he had been a "proud founding member of the Amherst College Republicans."

"[I]t is only too easy to return from Africa glad to be American and smugly thankful for our wealth and freedom," added Coons. "Instead, Amherst had taught me to question, so in turn I questioned Amherst, and America."

Dave Hoffman, a Coons campaign spokesman, said the title of the article was designed as a humorous take-off on a joke Coons's college friends had made about how his time outside the country had affected his outlook.
It would, of course, be interesting to see the article itself, and I'm sure that will surface shortly. Based on how it's described, however, it seems clear to me that David Weigel's assessment is on the nose:
Folks, the guy was talking about a joke his friends were making. After the column he went into politics, then the private sector, then back into politics as a politician in New Castle County. He's spent six years as county executive, which would have been a great place to try out Marxist theory. Sadly, he became a pretty standard cut-some-spending-increase-property-taxes hack.
If he were really a Marxist, don't you think there would be some evidence in his governing record ?
No, wait, I already know the answer. He's a secret Marxist right ?
Coons is a Northeastern liberal Democrat, which means I most likely would never vote for him if given the chance, but trotting out the tired Glenn Beck "Marxism" nonsense strikes me as pretty lame.