The Depressing State of American Politics
Sigh.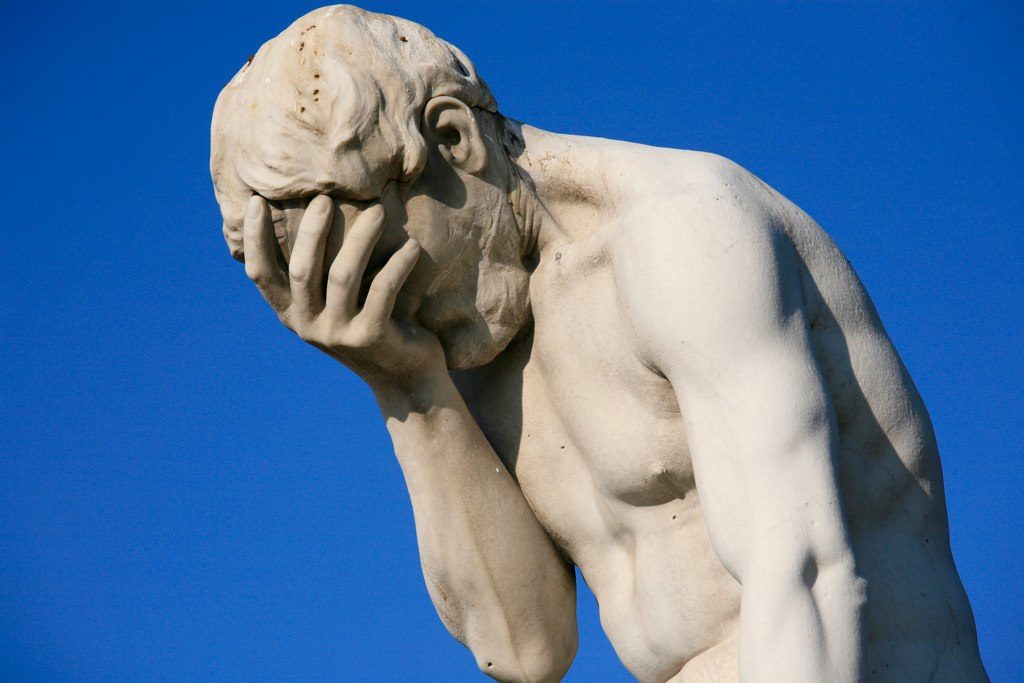 So, as noted in the Open Forum yesterday, the fellow whom some House Republicans have been touting as a whistleblower regarding Hunter Biden and the FBI has been indicted on some fairly serious charges (via the NYT: The G.O.P. Backed Him on Hunter Biden Claims. Now He Has Been Indicted).
In an eight-count indictment, prosecutors in the Southern District of New York accused Gal Luft, a dual U.S.-Israeli citizen, of violating the Arms Export Control Act and the Foreign Agents Registration Act in brokering arms deals between Chinese companies, Iran and countries in the Middle East.

Mr. Luft, promoted by some congressional Republicans as a keystone witness in their efforts to show corruption by the Biden family, is a fugitive from justice. He was detained by law enforcement officials in Cyprus in February in connection with the indictment, but fled after being freed on bond while awaiting extradition. If convicted, he faces up to 100 years in prison.

"He subverted foreign agent registration laws in the United States to seek to promote Chinese policies," said Damian Williams, the top federal prosecutor in Manhattan, adding: "He acted as a broker in deals for dangerous weapons and Iranian oil, and he told multiple lies about his crimes to law enforcement."

[…]

prosecutors painted a portrait of Mr. Luft, who split his time between Israel and Washington, as an unscrupulous political fixer working for China who made much of his cash as a back-channel arms and oil broker.

Mr. Luft, prosecutors said, helped Chinese arms manufacturers sell anti-tank launchers, grenade launchers and mortar rounds to Libya (he referred to them as toys in communications obtained by the government), bombs and rockets to the United Arab Emirates and military drones to Kenya.
Oh, and he skipped bail in April and is thought to be hiding out in Israel.
And, I would note that the NYT headline is problematic insofar as it makes it sounds as if Luft made accusations and was then indicted. In fact, the indictment was filed last November, but only just unsealed, while his Hunter Biden allegations were made afterward.
The depressing (and predictable) part is as follows via WaPo: Indictment of GOP's 'missing' informant becomes conspiracy fodder.
Yet Comer and at least one colleague on House Oversight insisted the indictment was necessarily political. "I don't trust the DOJ or the FBI. They are trying to silence our witnesses," Rep. Nancy Mace (R-S.C.) said on Fox News, again to Maria Bartiromo, who has been energetically promoting the Republican allegations. "This is a way to do that."

Again, he appears to have become a desired witness after his indictment. Speaking to Fox News host Laura Ingraham on Monday night, however, Comer made a similar argument as Mace had. "The timing is always coincidental, according to the Democrats and the Department of Justice," Comer scoffed.
While I will readily note that Luft is innocent until proven guilty, having a member of Congress continually go on Fox News and undermine federal law enforcement in this way is highly irresponsible. So, too, is Bartiromo's energetic promotion (and yet again we see that she and her network don't care about truth but rather know that their business model is keeping their audience inflamed).
Let's just say that while there is always room for a reasonable healthy skepticism of governmental actions, these are not the kinds of charges that are brought lightly. Moreover, the timeline of when Luft decided to be a source on Hunter Biden coupled with skipping bail doesn't exactly paint him in credible light.
Yet, Comer doesn't trust the DOJ or FBI, but he trusts Luft?
Plus, the degree to which Comer is touting a man who appears to be credibly charged with helping the Chinese and the Iranians is just astounding.
More here via WaPo: Republicans say they would like to call witness despite criminal indictment.
Meanwhile, here's a side helping of depressing politics from another member of the US House of Representatives.