The Disqualification Clause and January 6
A provision of the 14th Amendment to keep Civil War generals out of office is back in play.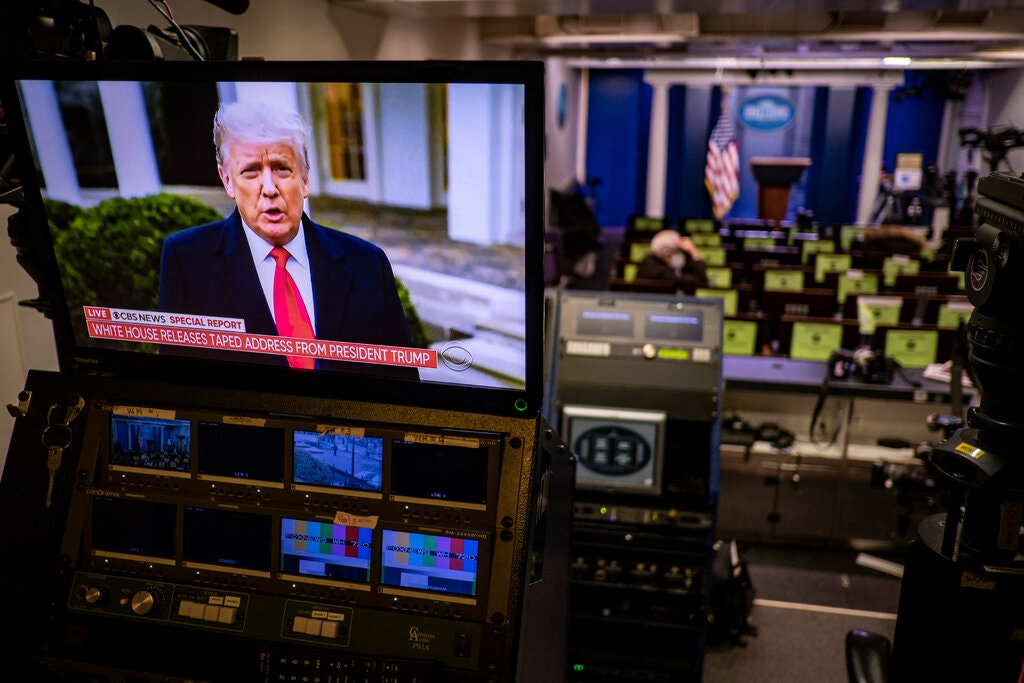 At NYT, Blake Hounshell and Leah Askarinam explain "How Jan. 6 Gave the 14th Amendment New Life." And by the Amendment, they mean an obscure, arguably vestigial, section of it.
An obscure 19th-century provision of the U.S. Constitution that barred members of the Confederacy from holding political office is back in the national conversation — and some are hoping it can keep Donald J. Trump and his allies off the ballot.

After the Civil War, Congress sought to remake the politics of the states they had just defeated on the battlefield. Fearing that the grandees of the Old South would slink back to power, they crafted Section 3 of the 14th Amendment, known as the Disqualification Clause.

The provision applied to anyone who had previously taken an oath to support the Constitution and then either "engaged in insurrection or rebellion" against the United States or gave "aid or comfort to the enemies thereof."

The clause, tucked into an amendment better known for extending citizenship to African Americans, was largely an object of academic curiosity until last week. That's when lawyers representing a group of North Carolina voters filed a novel legal challenge seeking to keep Representative Madison Cawthorn off the ballot this year.

Cawthorn is a close ally of Mark Meadows, Trump's former chief of staff, and has made comments suggesting he supported the Jan. 6 riot at the Capitol. The complaint alleged that his actions trigger the Disqualification Clause, making him ineligible to serve in Congress.
Many have argued in passing that this provision can be used not only against the January 6 rioters and plotters by against its supporters and enablers, including goodly number of Republican politicians up to and including former President Trump. I'm highly skeptical.
As the litigation makes its way through the court system, it could also help clear up a few broader questions:

• Was Jan. 6 an "insurrection," legally speaking?

• What does it mean to be "engaged" in insurrection, and what level of involvement triggers the Disqualification Clause?

• Does Congress need to pass a law or resolution to activate it?

"Most people, me included, think it was an insurrection, but neither Congress nor the courts have made that official determination," said Mark Graber, a legal historian at the University of Maryland.

Laurence Tribe, an influential law professor at Harvard University, has held private conversations with several members of Congress on the topic as they puzzle through how statutes written in the 1860s might apply in an entirely new context. And while Tribe's view is that Jan. 6 was indeed an insurrection, it is by no means obvious how courts will interpret the 14th Amendment without clearer signals from Congress.

"You're dealing with a very murky and open area of constitutional law," Tribe said in an interview.

Even one of the foremost experts on the Disqualification Clause, Gerard Magliocca of Indiana University, called it "vestigial" in a well-timed paper on the subject published in 2020 three weeks before Jan. 6. He has since become an advocate for applying it to disqualify Trump from running for president in 2024.
Given the obvious historical context of the Amendment, it seems clear to me that the provision was intended to apply to belligerents in the Civil War, period. (And, it's noteworthy that most were given amnesty under President Grant less than four years after ratification.) But a textualist interpretation could certainly take it beyond that since, ultimately, the Constitution means whatever 5 Justices on the Supreme Court says it does at any instant. It really hasn't been tested:
In fact, it's been used precisely once since the Reconstruction era — in the 1919 case of Victor L. Berger, a socialist from Wisconsin who was removed from Congress after being accused of harboring pro-German sympathies. Berger was later reinstated when the Supreme Court tossed out his conviction for espionage, on the grounds that the judge harbored an anti-German bias.
Regardless—and I'm a political scientist, not a lawyer—it would seem to be plainly unconstitutional for Congress to declare the 1/6 event an insurrection* and for punishment to ensue from that declaration. It would seem rather obviously both an ex post facto law and a bill of attainder. The Congressional Research Service concurs.
So that leaves the courts. And, while I'm torn as to whether 1/6 constituted an insurrection as defined in the various political science conflict literature, it seems clear not to meet the legal standard in the US Code. It's why most of the 1/6 rioters have been charged with misdemeanors or rather minor felonies, not insurrection. Thus far, only a handful of Oath Keeper plotters have been charged with seditious conspiracy. Whether that would qualify as "insurrection" if they were found guilty is an interesting question, although most of them are pretty old and 20 years in prison would tend to mitigate against their taking political office.
Beyond which, since the Disqualification Clause isn't self-executing,*
Courts might dodge the question altogether, noting that Congress has better-established tools for policing its membership. By a simple majority, the House and the Senate can refuse to seat a newly elected lawmaker. Or, each chamber can eject one of its own by a two-thirds vote.

"I'm skeptical that a court would be willing to jump into the breach if Congress isn't willing to expel a member itself and has not provided any explicit statutory scheme for doing so," said Keith Whittington, a professor of politics at Princeton University.
Of course, since part of the problem is that most Republican Members of Congress either supported the Big Lie and egged on the protestors or are too scared to stand up to them now, the prospects of their refusing to seat an insurrectionist is slim. Hell, they seated Marjorie Taylor Greene. (And, in fairness, Alcee Hastings was allowed to serve 28 years in Congress after being impeached and removed from a federal judgeship for falsifying evidence.)
Lowly House lawmakers are one thing; a former president of the United States is quite another. If Trump were to run again in 2024, some on the left would certainly try to disqualify him, leading to pitched legal battles across the country.

"It could be a state court, it could be a federal court," Tribe said. "It would depend on who takes the first step in this chess match. I could map out dozens of litigation paths, all of which would end up in the United States Supreme Court."
Again, this strikes me as a fantasy. I'd like to be rid of Trump but, unless he's convicted of crimes (and the New York cases provide much more hope on that front than anything related to 1/6) he's going to be eligible to run again in 2024.
________________________
*Caveat: If individuals are found guilty by the judicial system for sedition, it may be necessary for Congress to pass a law applying the Disqualification Clause for it to take effect.