The DJIA and a Potential Trade War
The DJIA (and other markets) are not too happy about all of this trade war talk.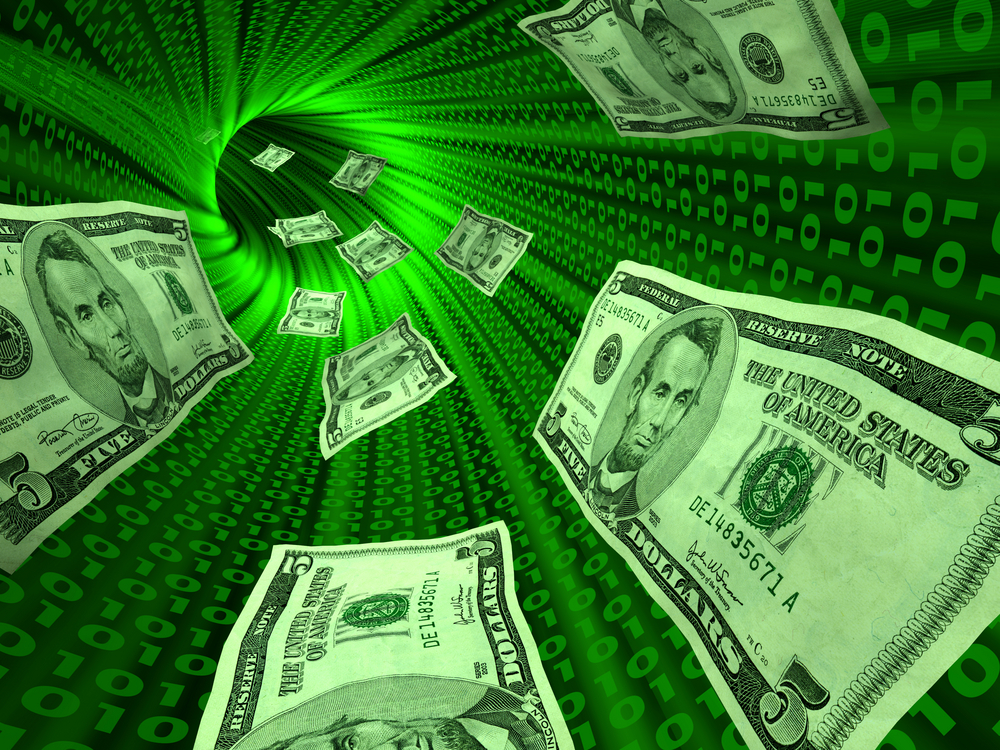 Earlier this year, I had intended to write a post to admit that I was wrong about an assumption that I had had about the Trump administration, to wit: that he had not created volatility in the stock market (something I had assumed would happen given his stated policy preferences).  I was thinking about writing this post in January, right before we saw the market engage in some correction behavior. Between not always having the time to write that I would like, and given that the market was starting to deviate from its recent pattern, I never wrote that post.
The last month has brought me back to my original position:  Trump's economic vision, if even partially implemented, is not something that markets want to see.
If one looks at the first year of the DJIA under Trump, there is certainly plenty to see that the President and his supporters would want to brag about.  And, indeed, Trump has been known to do so.
Of course, any honest assessment of the DJIA would have to also note the longer-term trend since January 2009: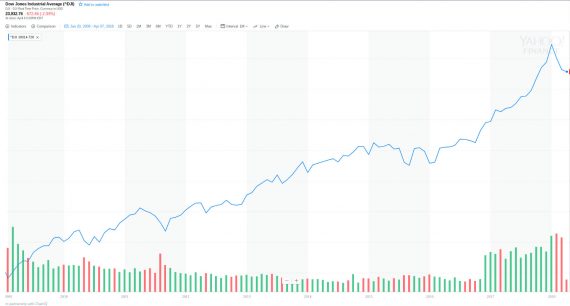 While I think both credit and blame given to presidents in terms of the markets is almost always over-simplified, there is something to be said about long-term trends of a given presidency, as well as looking at the basic context.  Hence, it is noteworthy that the long-term trend line here is growth, which undercuts that notion that Trump administration did anything policy-wise upon its assumption of office to make the last year or so of growth happen.  Trump inherited a very strong economy–perhaps not as strong as we might like, but a strong one nonetheless.  It is truth at the upward slope of the DJIA during the first year of the Trump administration is steeper than that in the Obama years, and certainly part of that is perception of Trump as pro-business, his curtailing of some regulations, and anticipation of tax cuts (the latter of which is a clear policy linkage to the administration).   Any analysis of the the last decade would have to take into account the Great Recession and the recovery as part of a broader trend.
In terms of major policy shifts in regards to the economy, however, Trump did not make any significant moves that comported with his campaign rhetoric, until February 26th, when he stated
I want to bring the steel industry back into our country.  If that takes tariffs, let them take tariffs, okay?  Maybe it will cost a little bit more, but we'll have jobs.  Let it take tariffs.  I want to bring aluminum back into our country.  These plants are all closing or closed.
Note the DJIA since that time: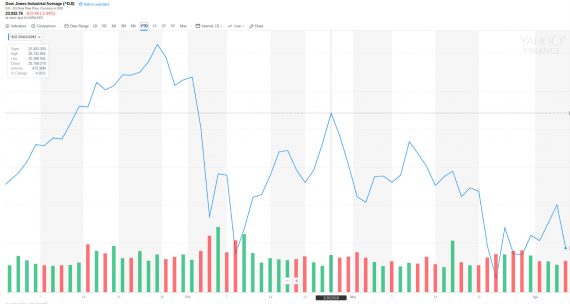 It is fair to note that the market engaged in some corrective behavior in January (as the upward trend was not going to maintain itself forever).  That correction was linked to the possibility that the Fed would increase interest rates as well as concern that the employment rate was going to start putting pressure on wages (and hence effecting profits).  Or, at least, that was the discussion in the financial press.
Regardless, the point of the post is simply to note the havoc that Trump's comments on tariffs and trade wars has created in the market (and, again, one can see this in various global markets as well).  We are now in a cycle of Trump making threats, and China responding.  At the moment, this is mostly rhetorical, so one can imagine what it will look like if a full trade war is started.  If one looks at the news for most of those valleys, one will find a statement by either the Trump administration or the Chinese government helping to drive them.
Several questions occur:  is this what a "business savvy" president looks like?  Is this, in any way, Republican orthodoxy on trade?
And, I would note what should be obvious:  if there is a trade war, it will hit not just investors, but consumers.  Tariffs will result in a far bigger tax increases (in terms of the price of goods) on average Americans than they will ever see in tax cuts from the law passed last year.  (Indeed, if Chinese tariff's come to fruition, areas of the country who voted for trump will be hit hard in terms of jobs and production, see WaPo: China's retaliatory tariffs will hit Trump country hard).
I expect that Trump thinks that wild threats will lead to some sort of compromise with China and others on trade.  But, of course, even modest tariffs will make the price of goods go up at WalMart.
There is no reason to assume that adopting abandoned trade policies from a century (or more) ago is a good idea.  Rather, this is all standard populism:  reckless application of half-baked policy notions without any kind of systematic plan.  It is the same style as Hugo Chavez in Venezuela (and that certainly turned out nicely).