The Drug Warrior's False Choice
The false choice that is rampant in drug warrior thinking is the main problem when it comes to good policy.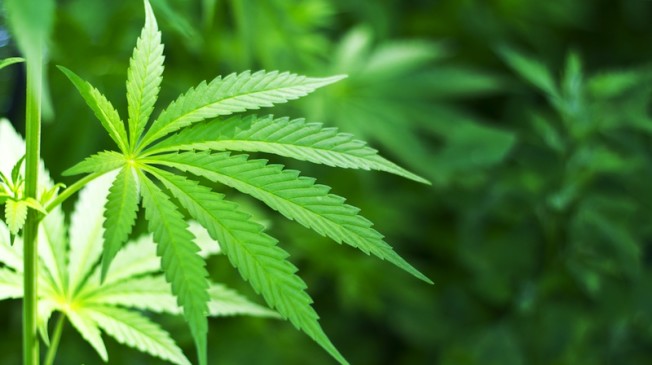 To follow up on Doug Mataconis' post on the subject of marijuana legalization (and, indeed, to the war on drugs in general), it is vital for those who wish to discuss the subject that they talk about policy in the context of reality, not fantasy.  To wit:  anyone who discusses drug policy as if the choices that we face are between a world with drug X and one without drug X is peddling fantasy.
If winning the war on drugs means total victory, then the war on drugs is a war without end.
As such, when David Brooks concludes his now infamous column thusly, he underscores the bankruptcy of his position:
Laws profoundly mold culture, so what sort of community do we want our laws to nurture? What sort of individuals and behaviors do our governments want to encourage? I'd say that in healthy societies government wants to subtly tip the scale to favor temperate, prudent, self-governing citizenship. In those societies, government subtly encourages the highest pleasures, like enjoying the arts or being in nature, and discourages lesser pleasures, like being stoned.

In legalizing weed, citizens of Colorado are, indeed, enhancing individual freedom. But they are also nurturing a moral ecology in which it is a bit harder to be the sort of person most of us want to be.
Of the many problems with the above is that it contains an assumption that the choice on the table is between "enjoying the arts or being in nature" and "being stoned."  This is not the choice before us.
First, these are not, in fact, mutually exclusive categories, if we are going to honest. One can be high and enjoy arts and/or nature, yes?  This is not a zero sum game.
Second, the government does, in fact, subsidize the arts and access to nature.  Legalizing a substance is not subsidizing it.  It is simply allowing it.
Third, it isn't as if marijuana isn't being consumed whilst illegal.  Prohibition is never absolute.
However, the false choice that is rampant in drug warrior thinking is the main problem here:  those who support prohibition frequently speak as if the choice is between no drugs and lots of drugs.  But, of course, this is not the case.  People are already smoking marijuana, and will whether the substance is legal or not.  It is worth noting that another drug warrior fallacy is that if were tougher and spent even more money to fight the war that we would eventually be successful.  The actual evidence is, actually, to the contrary.
So, really, the issue is what is the real choice on the table?  Dave Weigel points out what the real choice is between  ruining people's lives because they smoke pot or letting them make their own choices about the substance.  Further, prohibitionist policies cost a lot of money.
First, Weigel points to a New Yorker piece that deals with civil forfeiture laws that are used to fight the war on drugs.  The story is sickening in terms of its list of legal abuse of citizens by law enforcement.  The linkage specifically to marijuana comes in terms of terms of three different incidences in the piece, all of which are chilling, with Weigel noting the most egregious:  the way in which selling a total of $60 worth of marijuana could lead to a house being seized and auctioned off (and that house belongs not to the seller, but to his parents).
I recommend the New Yorker piece because it really does place the situation into stark reality.  We have created a situation in which lives are ruined not even because of drug usage, but because law enforcement has been given very wide latitude in the war on drugs. The choice, therefore, is not between arts and toking, it is between fighting a pointless war on our own citizens, or not.  As Weigel notes, "The greatest risk is from arrest, not from use."
Second, beyond anecdotes, the cost of fighting the war on marijuana is high (in the billions).  It should be common knowledge at this point that we incarcerate  large number of persons for simple possession of marijuana and that this cost money (and also damages the lives of those incarcerated, which is also a serious cost).  Can anyone actually make a cogent argument that getting high on marijuana actually warrants imprisonment?  And I know this is getting to be clichéd:  but how is this all that different from alcohol consumption (except, of course, from the fact that studies show that alcohol is more likely to lead to bad behavior than is marijuana consumption)?
Simply put:  prohibition has numerous costs and the question, therefore, is not whether one wants a drug free world or not, because we are going to have the drugs.  The question is:  are the cost of prohibition worth it?  Are they lower or higher than the costs associated with letting people make up their own minds about a given substance?
In the case of marijuana, the cost/benefit analysis is actually pretty clear:  prohibition costs too much.  This should be, ultimately, obvious to anyone who really looks at the facts (and, I think, this is why we are seeing a shift in public opinion).  This is not just about stoners uniting in some political force (which one expects would be difficult to achieve in any event).  This is about trying to be logical about an issue about which we have long been illogical in the extreme.