The Economics of Long Tail News
There's got to be a better way.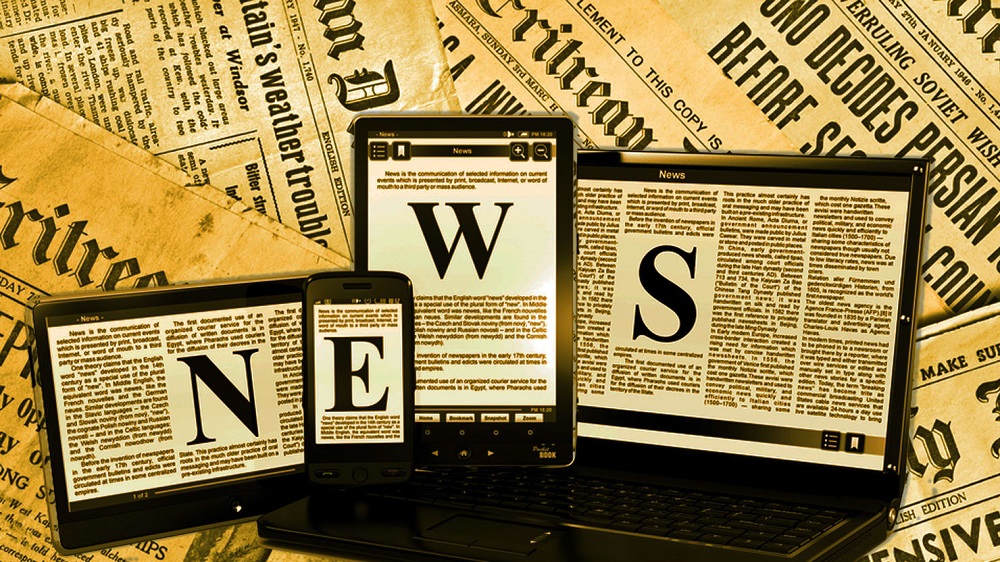 I subscribe to the New York Times, Washington Post, and The Atlantic for news and commentary and a handful of special interest publications for work and recreational interest. But, like most OTB readers, I also read some articles in a ton of other publications, usually following a link from an aggregator like memeorandum or a social media platform.
There are publications—the LA Times and Boston Globe are two examples that spring to mind—where I might read five-ten articles a month but whose paywalls are more trouble to get around than they're worth. At the other end of the spectrum are sites that are free to access but constantly beg readers to subscribe and support their work. A classic case is The Guardian.
This morning, I was greeted with this: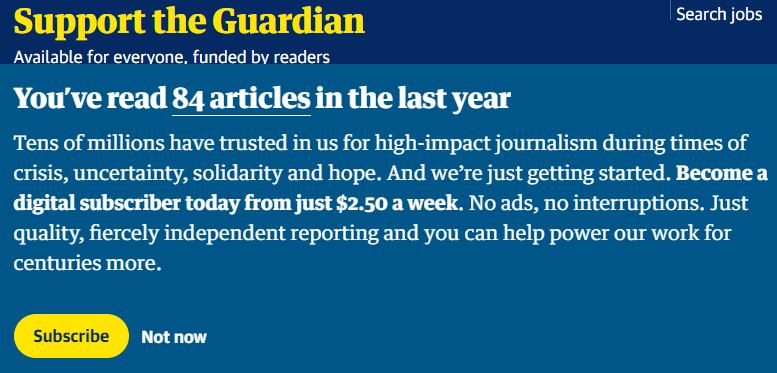 So, 84 articles a year means that the publication is valuable to me. On the other hand, there are months where I produce more content than that at OTB in my spare time. And, while I can afford $2.50 a week, it's hard to justify $130 for 84 articles. That's a buck fifty-five per article, most of which simply duplicate content available elsewhere—including at places I already subscribe.
And that's just a starter rate. The actual cost of subscribing is much higher: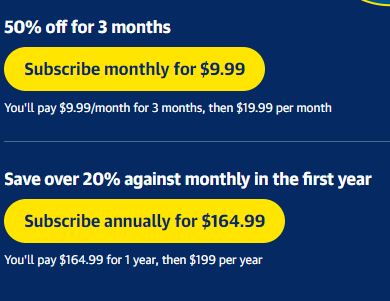 $20 a month is absurdly expensive—it's more than I pay for either the NYT or WaPo, both of which I read far, far more often than the Guardian. The $199 annual rate is more reasonable but, still, it comes out to $2.37 an article.
The bottom line is that, unless the Guardian were my primary news source, I wouldn't subscribe. If they implemented a LAT or BoGlo-style hard paywall, I'd simply stop reading. But, at the same time, I'd prefer to be able to read all three sites whenever I wanted, both for the additional perspectives they would provide and because I think their journalists do good work for which they deserve to make a living.
Apple and others have tried to introduce bundling plans of the type that we all use nowadays for music and video streaming. All have, for whatever reason, failed. But something along those lines is simply inevitable. Otherwise, I just don't know how anything but the flagship publications and highly-specialized niche outlets will survive.