The History Of Earth As A 24-Hour Clock
This is a very cool infographic that shows just how old the Earth itself actually is: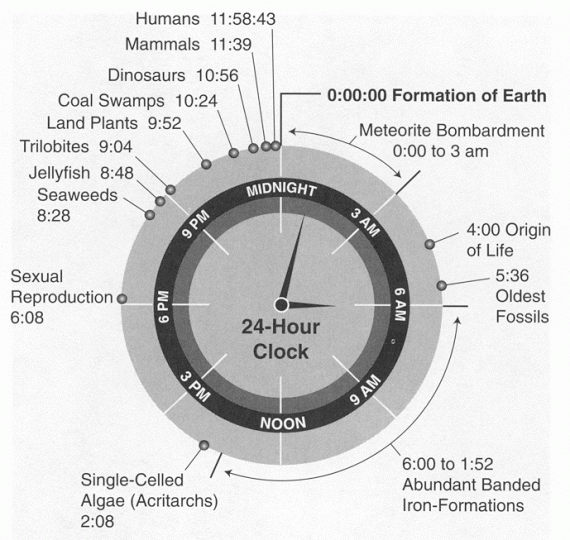 Even the simplest forms of life didn't exist until 4am. Sexual Reproduction has only been around since about 6pm. The Dinosaurs didn't live and die off until late evening, and Humanity itself has been around for roughly 1 minute, 17 seconds.
H/T: Andrew Sullivan