Conservatives, Reactionaries, and Backlash
Is the left unwittingly fueling a reactionary moment?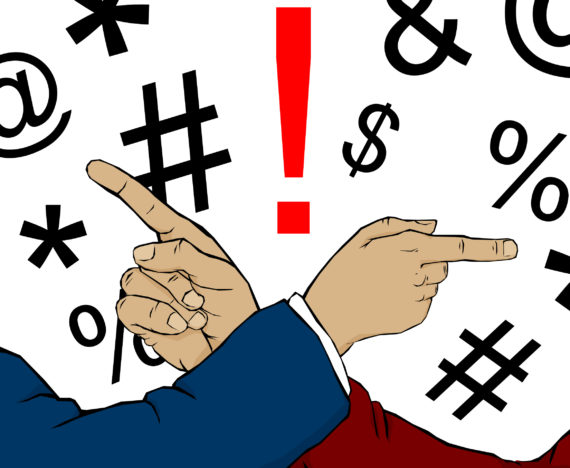 Andrew Sullivan's essay "The Limits of My Conservatism" is simultaneously thought-provoking and frustrating. It articulates eloquently some issues I've struggled with in recent years but goes in directions I find decidedly unhelpful.
His theme:
why I'm a conservative, why the distinction between a reactionary and a conservative is an important one in this particular moment, and how the left unwittingly is becoming reactionism's most potent enabler.
I'm not sure that either Sullivan or I qualify as "conservative" anymore but we both share a conservative disposition—a subject to which we'll return. I'm also sympathetic to his argument that the left's illiberalism is unwittingly enabling reactionaries—an argument that liberals like author and regular OTB commenter Michael Reynolds has made from a different angle—but think Sullivan takes it much too far.
A conservative who becomes fixated on the contemporary left's attempt to transform traditional society, and who views its zeal in remaking America as an existential crisis, can decide that in this war, there can be no neutrality or passivity or compromise. It is not enough to resist, slow, query, or even mock the nostrums of the left; it is essential that they be attacked — and forcefully. If the left is engaged in a project of social engineering, the right should do the same: abandon liberal democratic moderation and join the fray.
Neither Sullivan nor I fit into that camp, although maybe for different reasons. Neither of us see an existential crisis coming from the left; indeed, we see it coming from the reactionary right. But, unlike Sullivan, I also think "the left" is too small a force in American politics to do more than marginal harm.
Sullivan is articulating the view of his recent dinner partner, Michael Anton, as seen in his September 2016 column, "The Flight 93 Election." I'm less hostile to that viewpoint than Dan Drezner but less admiring of it than Sullivan. But I'm more interested in Sullivan's thinking than Anton's.
I confess I'm tempted by this, especially since the left seems to have decided that the forces behind Trump's election represented not an aberration, but the essence of America, unchanged since slavery. To watch this version of the left capture all of higher education and the mainstream media, to see the increasing fury and ambition of its proponents, could make a reactionary of nearly anyone who's not onboard with this radical project.
I'm much less tempted since, again, I think the left far less powerful than Sullivan suggests. It's true that the academy has long been dominated by the left than any other institution in our society; but it hasn't come close to "captur[ing" all of higher education." And, while the elite media is certainly more liberal than the society as a whole, it's hardly of the left. Indeed, even mainstream liberals are frustrated by the culture of High Broderism and bothsidesism that predominates in the American press.
Here, though, Sullivan and I essentially agree:
That's why Anton backed Trump. Trump was a crude weapon at hand to defend the values of the West — even though, to my mind, he was inimical to those values. Those of us on the center right who refused to back him, who saw Trump as an equivalent but even more deranged enemy of liberal democracy, were forced to back Clinton, however deep our reservations. She was easily the lesser of two evils, because although she would be dragged by the far left, and would, in my view, have been a terrible president, she was still a defender of liberal democratic norms and couldn't be worse than Trump. But we also gritted our teeth and backed her because we didn't believe the current left's assault on American liberalism was such an existential threat it merited backing a bullying bigot.
Now, I didn't see Clinton as "deranged," much less an "enemy of liberal democracy"—or even of the far left—just unsavory and corrupt. But, like Sullivan, I thought the choice obvious given Trump's character and erratic policy preferences.
This, it strikes me, is one core divide on the right: between those who see the social, cultural, and demographic changes of the last few decades as requiring an assault and reversal, and those who seek to reform its excesses, manage its unintended consequences, but otherwise live with it. Anton is a reactionary; I'm a conservative. I'm older than Anton but am obviously far more comfortable in a multicultural world, and see many of the changes of the last few decades as welcome and overdue: the triumph of women in education and the workplace; the integration of gays and lesbians; the emergence of a thriving black middle class; the relaxation of sexual repression; the growing interdependence of Western democracies; the pushback against male sexual harassment and assault.
Conservatives have, of course, opposed all of the changes Sullivan describes as "welcome and overdue." Given the degree to which most strains of conservative thought have been intertwined with religiosity, it's fair to wonder whether support for gays and lesbians and whatever the opposite of sexual repression is can be described as "conservative." It's partly why I've long since abandoned that self-identification and instead opted for Classical Liberal.
Still, Sullivan and I share the small-c conservatism that he gets at here:
Yes, a conservative is worried about the scale and pace of change, its unintended consequences, and its excesses, but he's still comfortable with change. Nothing is ever fixed. No nation stays the same. Culture mutates and mashes things up. And in America, change has always been a motor engine in a restless continent.

One question conservatives are always asking themselves is whether these changes can be integrated successfully into a new social fabric, so we do not lose cohesion as a nation; another is whether this change is largely being imposed from above by ideological fiat, or whether it's emerging from below as part of an emerging spontaneous order. That's why conservatives support marriage equality and reactionaries oppose it; why conservatives support equal opportunity for women and reactionaries fret about it; why conservatives think twice before leaving the E.U., which has been integrated into the British way of life for several decades, and reactionaries want to wrench Britain out of it; or why a conservative might hesitate before junking the entire apparatus of international alliances that the U.S. has built and supported since the 1940s, while a reactionary will just rip it up. All these broader social changes are emergent ones that seem well within our capacities as a society to digest.
Now, again, it's self-serving for Sullivan, a gay man, to claim that heteronormativity is "reactionary" when it was the predominant view in Western society well into our adult lifetimes. But perhaps that's his point: something stops being "conservative" and becomes "reactionary" precisely when the culture has evolved to the point where the once-conservative view seems backward. If that's the case, he's describing an attitude, not an ideology.
But there is a place where conservatives and reactionaries find common cause — and that is when the change occurring is drastic, ideological, imposed by an elite, and without any limiting principle. This is not always easy to distinguish from more organic change — but there is a distinction. On immigration, for example, has the demographic transformation of the U.S. been too swift, too revolutionary, and too indifferent to human nature and history? Or is it simply a new, if challenging, turn in a long, American story of waves of immigrants creating a country that's an ever-changing kaleidoscope? If you answer "yes" to the first, you're a reactionary. If "yes" to the second, you're a liberal. If you say yes to both, you're a conservative. If you say it's outrageous and racist even to consider these questions, you're a card-carrying member of the left.
There's a bit of poisoning the well in that labeling but we fundamentally agree. We especially agree that on the last part: we simply have to be able to have good faith debates about these issues and there's a strain on the left that makes that impossible.
And we both instinctively prefer that cultural change come organically, through debate and expanding of human understanding, rather than being imposed by fiat, whether judicial or bureaucratic. But some of the biggest changes that we both applaud, notably racial desegregation and equal rights for gays, came the other way. And, in both cases, the changed legal environment helped accelerate cultural acceptance.
In a new essay, Anton explains his view of the world: "What happens when transformative efforts bump up against permanent and natural limits? Nature tends to bump back. The Leftist response is always to blame nature; or, to be more specific, to blame men; or to be even more specific, to blame certain men." To be even more specific, cis white straight men.

But what are "permanent and natural limits" to transformation? Here are a couple: humanity's deep-seated tribalism and the natural differences between men and women. It seems to me that you can push against these basic features of human nature, you can do all you can to counter the human preference for an in-group over an out-group, you can create a structure where women can have fully equal opportunities — but you will never eradicate these deeper realities.

The left is correct that Americans are racist and sexist; but so are all humans. The question is whether, at this point in time, America has adequately managed to contain, ameliorate, and discourage these deeply human traits. I'd say that by any reasonable standards in history or the contemporary world, America is a miracle of multiracial and multicultural harmony. There's more to do and accomplish, but the standard should be what's doable within the framework of human nature, not perfection.

More to the point, the attempt to eradicate rather than ameliorate these things requires extraordinary intervention in people's lives, empowers government way beyond its optimal boundaries, and generates intense backlash. What Anton is saying is that if you decide to change the ethnic composition of an entire country in just a few decades, you will get a backlash from the previous majority ethnicity; and if you insist that there are no differences between men and women, you are going to generate male and female resistance. That kind of left-radicalism will generate an equal and opposite kind of right-reactionism. And that's especially true if you define the resisters as bigots and deplorables, and refuse to ever see that they might have a smidgen of a point.
There's too much in there to unpack in one blog post but, again, we're in broad agreement. Tribalism is a natural part of the human condition and the very nature of the nation-state is the separation of peoples with lines on a map, usually based on language, culture, and other things that separate Us from Them.
The United States is different from most other countries in that we've been built, in relatively short order, through mass immigration. But we've only gradually expanded our self-image as something other than white and Christian. We had African slaves here since before the Pilgrims came but didn't fully integrate them into "Us" until roughly half a century ago. And even many of what we now lump in as "white people," including the Irish, Jews, and those of Eastern European ancestry were the Other long after they came. They became Us by assimilation and melting into the culture.
It's hardly surprising that large numbers of white Americans, particularly those at the margins of society, are having trouble seeing waves of Spanish-speaking immigrants as Us. Ditto hijab-wearing Muslims, even when they're elected to Congress.
Is their reaction bigotry? Almost by definition. But it's also part and parcel of nationalism.
Still, while I agree with Sullivan that dismissing normal human reactions as "hate" is unhelpful, his essay seems to place all of the blame on the radical left while ignoring the much larger and more powerful reactionary right. Indeed, he seems to blame the very existence of the reactionary right on the left.
This is not to say that some of the resisters are not bigots, just that no human society has been without bigotry, and that many others who are resistant to drastic change are just uncomfortable, or nostalgic, or afraid, or lost. The left responds by reifying all resistance to radical top-down change as "hate," and takes it as evidence that even more social engineering is needed. The right, in turn, radicalizes, and starts to justify or excuse that kind of hate. That doesn't explain all of our current political predicament, but it captures some of it. I feel it in myself. I'm a multicultural conservative. But when assaulted by the slur of "white supremacist" because I don't buy Marcuse, my reactionism perks up. The smugness, self-righteousness, and dogmatism of the current left is a Miracle-Gro of reactionism.
The "because I don't buy Marcuse" bit is odd since most readers will have no idea what he's talking about. Presumably, it's a reference to the philosopher's essay "Repressive Tolerance" and the notion that a liberal society mustn't tolerate illiberal ideas and that, indeed, it's perfectly legitimate for a democratic state to actively work against them. Like Sullivan, I think that's a dangerous precept.
Still, it's more than a stretch to attribute the nationalist wave that's spreading throughout to West to leftist intolerance of intolerance. Indeed, Sullivan's earlier explanations—natural human affinities for in-groups, the perception that change is too fast and imposed by an unaccountable elite—are far better.
After a weird discursion into dissecting a random Twitter thread, he returns to a familiar set of hobby horses:
Many leftists somehow believe that sustained indoctrination will work in abolishing human nature, and when it doesn't, because it can't, they demonize those who have failed the various tests of PC purity as inherently wicked. In the end, the alienated and despised see no reason not to gravitate to ever-more extreme positions. They support people and ideas simply because they piss off their indoctrinators. And, in the end, they reelect Trump. None of this is necessary. You can be in favor of women's equality without buying into the toxicity of men; you can support legal immigration if the government gets serious about stopping illegal immigration; you can be inclusive of trans people without abolishing the bimodality of human sex and gender; you can support criminal-justice reform without believing — as the New York Times now apparently does — that America is an inherently racist invention, founded in 1619 and not 1775.
While Sullivan and I share many of the same attitudes about these things, I'm skeptical of the degree which radicalization is a reaction to leftist indoctrination.
I can understand why a conservative who deplores Trump's moral transgressions would nonetheless support him when the alternative is a candidate who sees them as a deplorable bigot. Or why they'd overlook Brett Kavanaugh's obvious flaws because they see him as an ally in a fight for their culture. And I think that, to the degree Bernie Sanders and AOC's Squad are the face of the Democratic Party, the harder it is for Republicans disgusted by Trump to switch sides.
The Us versus Them mentality doesn't, however, reasonably explain full-throated support of the alt-right.
Nor should we pretend that rhetorical excess and casting of those who disagree as the Other is somehow exclusively a phenomenon of the left. The right has made an art form of divisive language going back at least as far back as Richard Nixon's 1968 campaign and, especially, since Newt Gingrich's 1994 strategy.
Still, I agree with Sullivan's close:
Moderate change within existing structures wins converts and creates conservatives, willing to defend incremental liberal advances. Radical change bent on transforming human nature generates resistance and creates reactionaries. Leftists have to decide at some point: Do they want to push more conservatives into Michael Anton's reactionary camp or more reactionaries into the conservative one? And begin to ponder their own role in bringing this extreme reactionism into the mainstream.
But I suspect this is a function not only of our mutual conservatism but because we're intellectuals more than activists. We fundamentally believe in the power of ideas and open dialog to change minds. And that that process, not coercion or fiat, is the ideal way to change society.
And, it must be acknowledged, we're both relatively affluent white males. We can afford to be patient for the arc of the moral universe to bend toward justice.
Regardless, our politics are in an unsustainable state. We have two camps, each comprising roughly a third of the country, who see the other as not simply wrong-headed but evil and dangerous. We increasingly see winning and losing elections as existential. That's not only a justification for doing anything it takes to win but, ultimately, for civil war.