The Media Rage Machine
Shockingly, when the most-watched news outlet is built on divisiveness, the country becomes divided.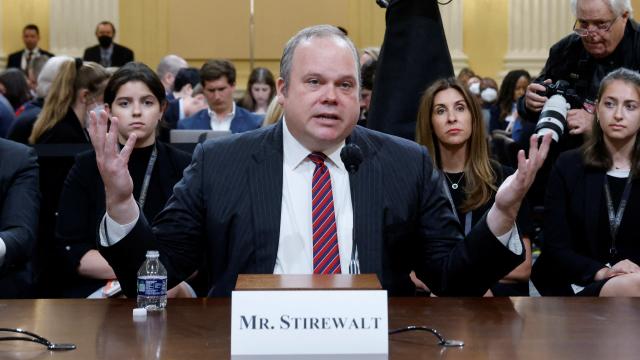 American Enterprise Institute senior fellow Chris Stirewalt takes to the pages of POLITICO to explain "What I Learned About Media Rage After Getting Fired From Fox." Much of it is amusing anecdote excerpted from his new book, Broken News: How the Media Rage Machine Divides America and How to Fight Back. But here's the bit that justifies the headline:
The lesson I learned was that Hannity, Morris and the rest of the crew of the crimson tide were certainly engaging in wishful thinking, but certainly also motivated reasoning. The story they were telling was good for ratings or the frequency of their appearances. They wanted it to be true because they wanted Republicans to win, but keeping viewers keyed up about the epochal victory close at hand was an appealing incentive to exaggerate the GOP chances. It was good for them to raise expectations, but it wasn't good for the party they were rooting for.

Early in an election cycle, crafty partisans want to play up their side's chances. It helps their candidate recruitment and fundraising and may lead vulnerable incumbents on the other side to just go ahead and retire. But at the end of a cycle, the preferred message whenever possible should be that the race is tight-tight-tight — every vote could be the winning vote, so don't forget to cast your ballot. Ask Hillary Clinton how overconfidence can depress turnout as marginal voters opt to stay home. It occurred to me in 2010 and was confirmed to me in 2012 that despite all that Fox's detractors said about the network being a mouthpiece for the Republican Party, the two organizations had fundamentally different aims.
Except, he learned that lesson early in his tenure as the network's political editor, not at the end. With the advantage of hindsight, he reflects:
Good politics is often bad TV. As much as we rightly lament the decline of the American electorate's aspirations and expectations, at least a plurality of voters still clearly prefer competency, cooperation and decency. And what could be more boring than that?

As a journalist, I believe that what is wrong with my vocation and the industry in which I work is harming Americans left, right and center. Major players in the news business are abusing their privileges and shirking their duties, and we all pay the price. The agenda at many outlets is to move away from even aspirational fairness and balance and toward shared anger and the powerful emotional connections it can create.

Unable to sell large, diverse audiences to advertisers, news outlets increasingly focus on developing highly habituated users. To cultivate the kind of intense readers, viewers or listeners necessary to make the addiction model profitable, media companies need consumers to have strong feelings. Fear, resentment and anger work wonders. It helps news outlets create deep emotional connections to users not just as users of a product, but as members of the same tribe.

Reporters increasingly disdain the old virtues of fairness and balance as "bothsidesism," reimagining the ancient vice of bias as something honorable. Opinion pages become more homogeneous. Story selections become more predictable. Most ominously, post-journalism produces stifling groupthink inside news organizations and serious consequences for journalists who dissent.

What we think of as "bad news" can score like gangbusters if it is scary and anger-inducing. But news that is bad for your audience's ideological in-groups is clickbait kryptonite. In such a competitive marketplace, riling people up against the other side isn't enough. You've also got to create a safe space for consumers to plop down and contentedly contemplate ads for beet-based nutrient powders, reverse mortgages and copper underpants. If you challenge their assumptions or suggest that their avatars in the culture war are wrong or losing, they may leave for competitors who offer more complete protection from harsh realities.
Chris is a smart guy. Even though he was motivated to see the best in his colleagues and superiors at Fox, he know the score well before he get fired for his early call of Arizona for Biden. Fox changed gradually over the years and was certainly more toxic in 2020 than it was in 2010, much less 2000. But Hannity and O'Reilly were playing this game from the beginning.
I've long maintained that Fox News was two different entities: a fairly mainstream news side fronted by the likes of Brit Hume, Tony Snow, and Brett Baier and the prime time talking head shows, which were much more vitriolic. Over time, though, the tension between the two sides increased and the latter ultimately ate the former. Ultimately, a news outlet and a fearmongering racket are mutually incompatible and, well, the latter is a hell of a lot more profitable.