The Ohio EC Ballot
As tweeted by Secretary of State, John Husted:
This is what an electoral college ballot looks like. pic.twitter.com/ZWsa7y8cEJ

— Jon Husted (@JonHusted) December 19, 2016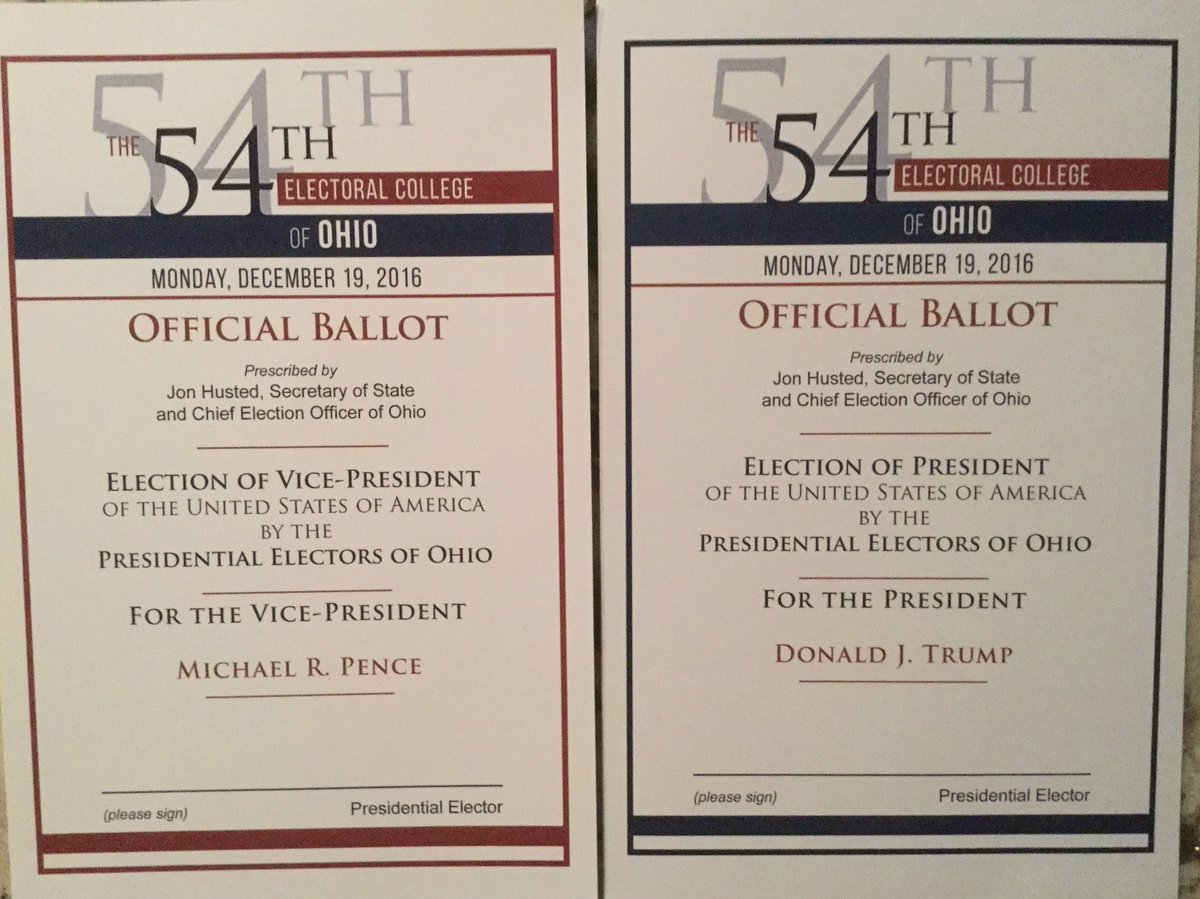 It shouldn't be too hard to see how this decreases the chances of faithless electors. And I am not being snarky or critical: the ballot structure reflects the prevailing rules and norms. Ohio is a state whose laws bind the vote of the electors.