The Politics of Ending Private Insurance
Is the Sanders-Warren position too extreme for the general election?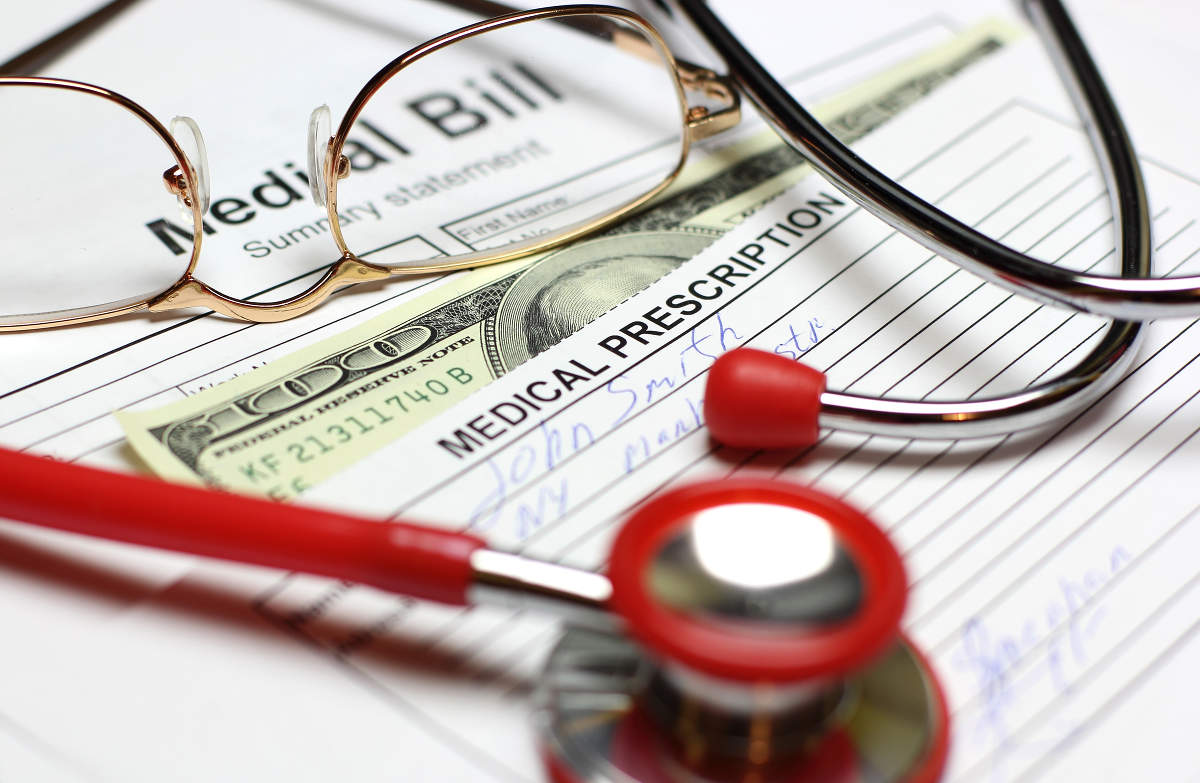 Veteran political analyst Jeff Greenfield watched last night's inaugural Democratic debate and describes "The Landmine that Just Got Laid for Elizabeth Warren."
The moment came when the ten participants were asked, by a show of hands, who would dispense entirely with private health insurance. Only New York Mayor Bill de Blasio and Warren signaled "yes." That's when Rep. John Delaney, one of the least visible of the 24 announced candidates, weighed in.

After pushing back on the idea of taking something away from Americans that most are reasonably happy with, Delaney said this:
"Also it's bad policy. If you go to every hospital in this country and you ask them one question, which is how would it have been for you last year if every one of your bills were paid at the Medicare rate? Every single hospital administrator said they would close. And the Medicare for All bill requires payments to stay at current Medicare rates. So to some extent we're basically supporting a bill that will have every hospital closed." And then he finished with a stinger about his electrician father on union health insurance: "He'd look at me, and he'd say 'Good job, John, for getting healthcare for every American, but why are you taking my healthcare away?'"

As an argument inside the Democratic Party, where "Medicare for All" is a rallying cry, this may not resonate. But once there's a general election, it's a new landscape, and if Warren—or Bernie Sanders, who shares the "no private insurance" view—makes it to that stage, it could be a much bigger deal. We know from earlier races that moments with little impact inside a primary can have a powerful impact in the final fall.
Those above a certain age can guess where he's going:
In April, 1988, just before the New York primary, longshot contender Al Gore went after Gov. Michael Dukakis on the issue of crime. Why, he wanted to know, did Massachusetts have a program of weekend furloughs for convicted criminals? Dukakis more or less conceded that the program hadn't worked, and that seemed to be the end of that: Within a few days, Dukakis had won the New York primary, Gore dropped out of the race, and the issue disappeared.

Only it didn't. Over in the campaign of George H.W. Bush, aide James Pinkerton heard the debate and decided to look into the question. And what the campaign found was Willie Horton, the convicted murderer serving a life sentence who, on a weekend furlough, went on a crime spree, including assault, armed robbery, and multiple rapes. For Bush campaign manager Lee Atwater, it was a gift from the gods. "I'm going to make Willie Horton [Dukakis'] running mate," he said.

Sure enough, Bush picked up Al Gore's ball in the general election, raising the issue in his convention acceptance speech.

"I'm the one who believes it is a scandal to give a weekend furlough to a hardened first-degree killer who hasn't even served enough time to be eligible for parole," he said. The campaign put out a TV ad labeled "Revolving Door," showing convicts literally leaving prison through a revolving door. And an independent political action committee produced a far more incendiary and racially loaded ad, featuring the mugshot of the obviously black Willie Horton.
That's an extreme example, though, and it's unlikely that the end of private insurance will resonate in quite the same way. Still:
So what's the parallel? Delaney might have been talking to the very very very longshot mayor of New York. But the other person who raised her hand to essentially scrap private insurance was the much more plausible Senator Warren. And a Democratic Congressman—not some right-wing think tank or Freedom Caucus Republican—was saying, on TV, that her policy would threaten the survival of just about every hospital in the country, and yank good insurance from working people.

This raises the specter of a serious threat, should Warren or Sanders emerge as the nominee. You can call it the "your own man says so!" rule, named after schoolyard ballgame disputes, where the acknowledgment by a member of one team that his or her teammate was out settles the argument. It's what happened when almost half the Republican Party refused to support Barry Goldwater because of his "extremist" views, giving his opponents an easy way to torpedo his candidacy. It happened when George McGovern's opponents in his own party, including ex-Vice President Hubert Humphrey, accused him of ideas that would cut the muscle out of American defenses.

And a year from now—an eternity in campaign time, but not too long to keep the issue warm in a big oppo file—it wouldn't be hard at all for Donald Trump, on Twitter and in ads and on a debate stage, to point out that a member of Warren's own party, sharing the same stage, implied that her health care ideas would be dangerous for America. (The same applies in spades for self-identified socialist Sanders.)
Even I'm not old enough to remember the Goldwater and McGovern campaigns, so I can't compare. But I agree that being able to point to Delaney's critique makes the argument more powerful.
Matt Yglesias, though, had the opposite reaction. He came away thinking "Elizabeth Warren proved she's ready for the big show." He liked how she repeatedly refused to fall into Chuck Todd's trap on gun confiscation and ducked an arcane debate on immigration. As to the issue Greenfield raises,
At another key moment in the debate, however, Warren chose the bold path, raising her hand (along with Bill de Blasio and nobody else) to stand for the principle of a single-payer health care system that would essentially eliminate private health insurance. Early in the campaign, it seemed that most Democrats were going to run on this kind of platform and call it Medicare-for-all. But once the media discovered the "abolish private insurance" framing, many candidates got skittish and backed away from the commitment in favor of some form of a public option plan instead.

Warren declined to move to the political safe ground, sticking with the high-risk, high-reward Medicare-for-all plan. That cut off at the pass the main issue differentiator that Sanders's camp had been planning to use to halt Warren's rise.

She also showed in the discussion that even though she doesn't normally focus on health care that much in her stump speeches, she is adequately fluent in the issue. And, critically, she didn't get bogged down in the technical details of Medicare-for-all, instead imitating Sanders's ability to elevate the discussion to a higher plane of ethics and morality.

It's not a no-brainer political stance, but it's the right stance for her. And she also knew when it was smart not to take a stance.
I'm somewhere in between the two, mostly because Yglesias seems to be thinking of the problem differently.
Like him, I think that Medicare-for-all as a concept is not only likely necessary for a would-be Democratic nominee to embrace in the current environment but that, as a concept, it's probably the right direction for the country.
But I agree with Greenfield and Delaney that the Sanders corollary—that giving all Americans access to taxpayer-funded healthcare requires abolishing private insurance—is not only bad politics but a bad idea.
My late mother had all manner of health problems for the last several decades of her life. Toward the beginning of that, my dad was still in the Army, which meant we could see military doctors for free and also had Tricare as a supplement for when we needed to see civilian physicians (as when she had uterine cancer in the early 1970s).
In her last decade, she was on Medicare as well as Tricare for Life. If she'd only had Medicare, she'd have lost all of her modest assets, including the house, or I'd have had to radically adjust my lifestyle to cover the shortfall. And, even though I make a pretty decent living, I'm not sure I'd have been able to cover all of it even at great sacrifice. The bills, especially in the last two or three years, were just astronomical.
I'm not absolutely sure extending the existing Medicare system to the entire population works financially but, again, I support it in the abstract. We're the only wealthy country on the planet without universal health care. But we're also spread out over a vast continent with huge swaths of extremely low population density and refuse to rein in coverages or payouts.
But even if we can figure out how to make Medicare-for-all work fiscally and get it through both Houses of Congress, it would be madness to eliminate private insurance to provide secondary coverage. de Blasio is right: ensuring that everyone can see a doctor doesn't mean we have to take away superior coverage from those who have it.
Those who hope to see President Trump limited to a single term ought to root for someone other than Sanders or Warren to win the Democratic nomination—or hope Warren finesses her position considerably in the coming months.