The Politics of Images
Official White House photos from the Battle of Lafayette Square.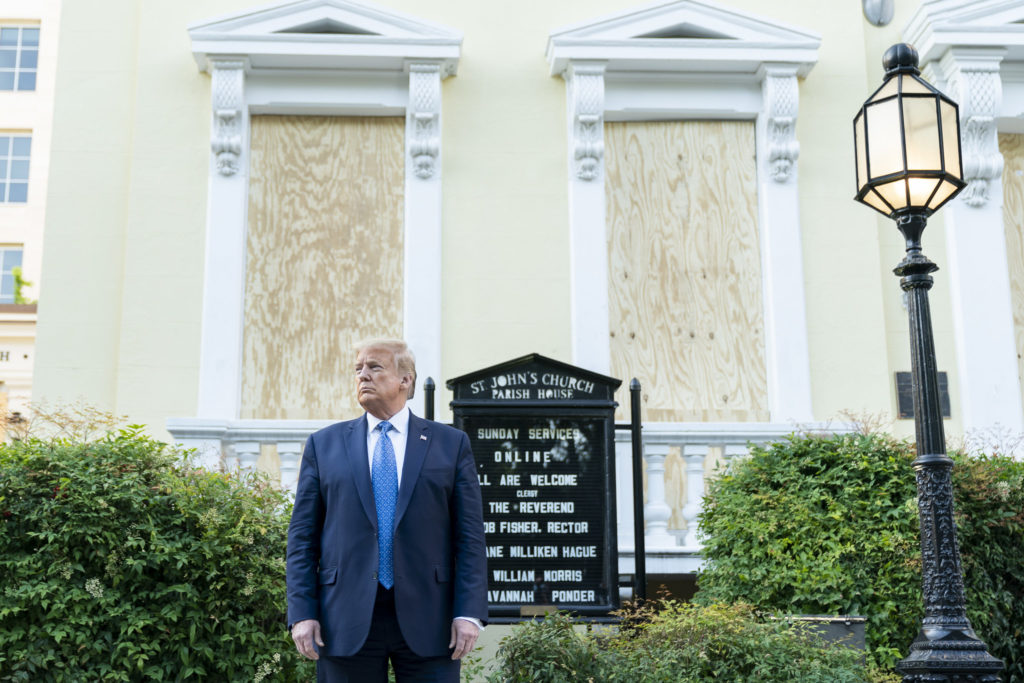 Rather obviously to regular readers, I have an interest in photography. As such, I was struck by the following images on the White House's official Flickr page, all from what Robert Kagan aptly (and cheekily) called the "Battle of Lafeyette Square."
I do not know how that page is curated, but I know that without a doubt someone is making specific choices about what is posted. Even in Trump's relatively brief excursion into the square, it is likely that hundreds of shots were taken, and so choices were made about which ones to keep, process and then post to the account. Somebody, therefore, is making some kind of point with these choices.
And it should not be forgotten that there was a conscious choice to engage in this event and to have it photographed in the first place. Indeed, these images are a combination of the choices to stage the event, to have the event photographed, and to post specific images to the Flickr page.
I am not, by the way, saying with any certainty as to what the actual reasons for these choices were, but rather these are my interpretations.
Note that all of these are in the public domain, and I have linked directly from Flickr–so you can click through on each image to get a larger shot or to look at others that I did not include.
First, we have Trump leaving the White House, clearly to show him to be a Man of Action:
We then have several shots of the walk into the square. Trump is in the lead, with his subordinates a few paces behind.
The image of General Milley, the CJCS, in his BDUs is also jarring.
The shot that I used in my previous post is especially telling, as it has massively authoritarian vibes. This is not just law enforcement being respectful of POTUS, this is law enforcement in riot gear after they have used the power of the state to clear the park of peaceful protests so that Trump could take a stroll. And this image is clearly intended to project Trump's authority and power. Further, these LEOs are all props for Trump's ego–after all, the whole clearing of the park was not necessary and was done so Trump could get his photo taken.
Speaking of the photo that was taken, it is striking to me that these are the ones posted, as by definition it means they are the ones that were considered the best by whomever it is that curates the page. Trump looks dour and uncomfortable to me in these shots:
As the cliche goes, a picture is worth a thousand words, and it is always worth thinking about which thousand words the choices behind a given image may be trying to convey. This is especially true with official government images.