The Politics of Language
What people (or transitional governments) say isn't ultimately the issue. What they do is.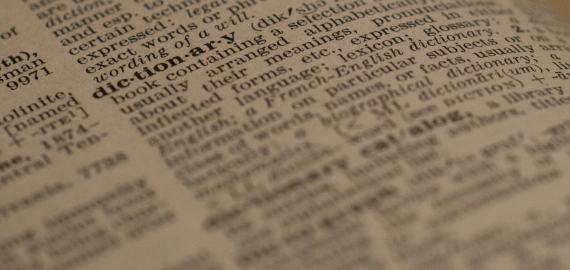 We have now been told by the Egyptian military that they are going to respect civilian control of the military and will only hold power until election can be held under a new/reformed (this is unclear at the moment) constitution.
Part of the reason I have been especially cautious, perhaps even pessimistic in the eyes of some, in regards to the unfolding events in Egypt is that I have seen some of this movie before.  Not, I would note, as exact copy, but there are key plot points that have emerged in the past (some passing examples here).  These examples underscore that one has to be careful with how one interprets the words one hears as what the speaker intends by the term may not be what the hearers assumes.
To wit:  "civilian control."  To an American ear this means the total subordination of the military to the elected civilian government.  It is worth pointing out that, technically, the Egyptian government was one of "civilian control" insofar as Mubarak was a civilian president* and Egypt had, at least technically, a civilian parliament and Prime Minister.  By the same token, it is worth noting that the military was a key political and economic actor during this period in a way that is radically different from what American (or Europeans, or really the citizens of any liberal democracy) would understand the term.
Also:  "elections."  There were elections during Mubarak's time in office.  There were parliamentary elections and their were even multi-candidate elections for president the last time Mubarak stood for re-election.  Of course, as has been widely documented, these were rigged elections.
As such, one hopes that there will be true civilian control and real elections.  Indeed, for true democracy to come to Egypt the military has to be so subordinated to civilian rule that they cannot have any specific stake in the question of who wins elections and they have to serve whatever government is elected and formed, just like the other bureaucracies of the state.  It is, however, too early to know what the military means by the terms noted above.  As such, reasonable skepticism is warranted as we watch things unfold.
*Mubarak was a high level Air Force officer, but as best as I can tell, he did not retain his commission once he became Vice President.  Even if he did retain symbolic military ties, he did not govern with the notion that his power came, formally at least, from the military, but rather from the constitution.