The 'Popular Vote' is Irrelevant
The candidate I voted for got more than 200,000 votes for president than the winner. I'm okay with that.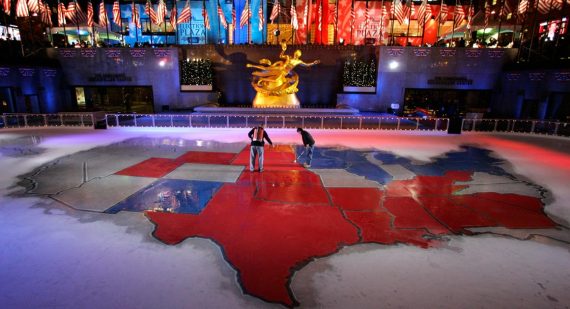 For the second time in recent American history, the winner of the popular vote has lost the presidency. In 2000, George W. Bush got 50,456,002 votes to Al Gore's 50,999,897, roughly half a percentage point difference. In 2016, Donald Trump currently has 59,611,678 votes to Hillary Clinton's 59,814,018 with a few votes yet outstanding. Because we choose presidents via the arcane mechanism of the Electoral College, this leads understandably to charges that the "loser" won. This year, there are people taking to the streets all around the country protesting the outrage of it all.
As someone who's been on each side of this, I find the reaction quite bizarre. In 2000, I voted for Bush. He carried my then-home state of Alabama, lost the popular vote, and won the Electoral College in narrow and controversial fashion.  In 2016, I voted for Clinton. She carried my current home state of Virginia, won the popular vote, and lost decisively in the Electoral College.
We ran both contests by the rules that have been in place going back to the earliest days of the Republic. The candidates campaigned and targeted get-out-the-vote efforts based on those rules. Similarly, voters themselves take the rules into account in choosing whether and for whom to vote. It's simply nonsensical to say the outcome is illegitimate based on a different but irrelevant metric.
We judge baseball games by the number of runs scored, not the number of hits. We judge football games by the number of points scored, not yards gained or time of possession. While the stakes are obviously much higher in a presidential election, the same principles apply.
In this cycle in particular, a lot of people in states where there no doubt about the outcome surely stayed home, given the low overall enthusiasm for either Trump or Clinton, or cast a protest vote for Gary Johnson, Jill Stein, or a write-in candidate. We simply have no idea how the race would have turned out under a national popular vote rule-set.
My longstanding preference is that we should in fact replace the Electoral College with a national popular vote. Given that we are no longer a collection of quasi-sovereign territories bound together for trade and national defense, it really makes no sense to vote for president as though we were. And it's not only manifestly unfair to have a voter in California have less say on who should be our next president than a voter in Montana, it's also demoralizing to Republican voters in California to have their vote rendered irrelevant by the winner-take-all process. Alas, it's inconceivable that we'll amend the Constitution to fix this.
UPDATE:  Some commenters have made a point that I meant to also include in this post: that, while the popular vote is irrelevant in terms of the legitimacy of the election, it certainly should be a cause for humility for the winner. I went into the night expecting Hillary Clinton to win an Electoral College victory similar to the one that Trump enjoyed but to win the popular vote by a narrow margin. I would have cautioned her not to interpret her victory as a mandate to enact the most controversial of her policies.  That's doubly true this cycle, which was mostly about personalities rather than issues.