The President is Just Like…
It is notoriously difficult to judge a presidency mid-stream.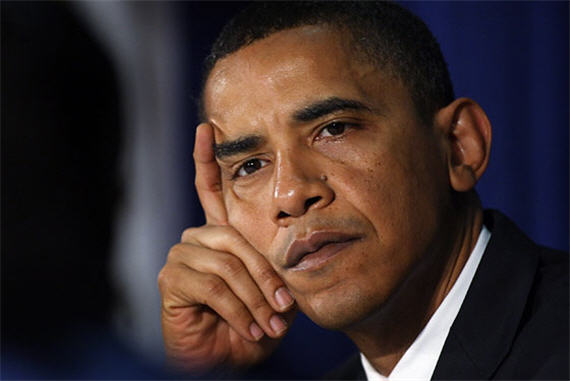 It is notoriously difficult to judge a presidency mid-stream.  Yes, sometimes we know what we are seeing, but more often than not we have a great deal of difficulty predicting how a situation will turn out.  Reagan was in big trouble in his first two years—and even going into 1984 convention there was not a clear sense of the landslide victory that was to come, indeed there were some signs for concern (see, for example, here and here).  George H. W. Bush was, early in his administration, seen to be a shoe-in for re-election as surely as Bill Clinton was going to be a one-termer.  George W. Bush was The Most Popular President ever—indeed, the new Reagan who was going to usher in a new permanent GOP majority, and so forth.
As such, I found it amusing this week to see President Obama compared both to Vladimir Putin and Jimmy Carter (not to mention various references to "Chicago style" politics as well as talk of shakedowns and whatnot).
On the Putin front, we have the Economist: Obama v BP
The collapse in BP's share price suggests that he has convinced the markets that he is an American version of Vladimir Putin, willing to harry firms into doing his bidding.
Such a comparison suggests an authoritarian application of executive power to strong-arm BP in a way that was, at best, extralegal and rife with threats, implied and otherwise.  Certainly the "Chicago shakedown" approach is in this vague vicinity as well.
On the other end of the comparison spectrum (or, at least, on a very different portion thereof) comes the Jimmy Carter comparisons, which are supposed to evoke an anemic and incompetent executive (or, more charitably, a less than forceful executive and certainly no Vladimir Putin).  For example, Erick Erickson at RedState about a week ago: Barack Obama Embraces His Inner Jimmy Carter and then there was RCP's video log:  MSNBC Trashes Obama's Address: Compared To Carter, "I Don't Sense Executive Command".
Quite frankly, I am not sure what to make of the whole thing at the moment, save that Putin and Carter make quite a juxtaposition in analogies.
I will say that when it comes to the BP escrow fund that inspired the Putin comparisons, I tend to be in the same camp as Daniel Larison: "It appears that the corporation responsible for the spill is attempting to take responsibility for the consequences of its negligence, and it doesn't appear that much coercion was involved."