The Retirement Age
France shines new light on an old problem.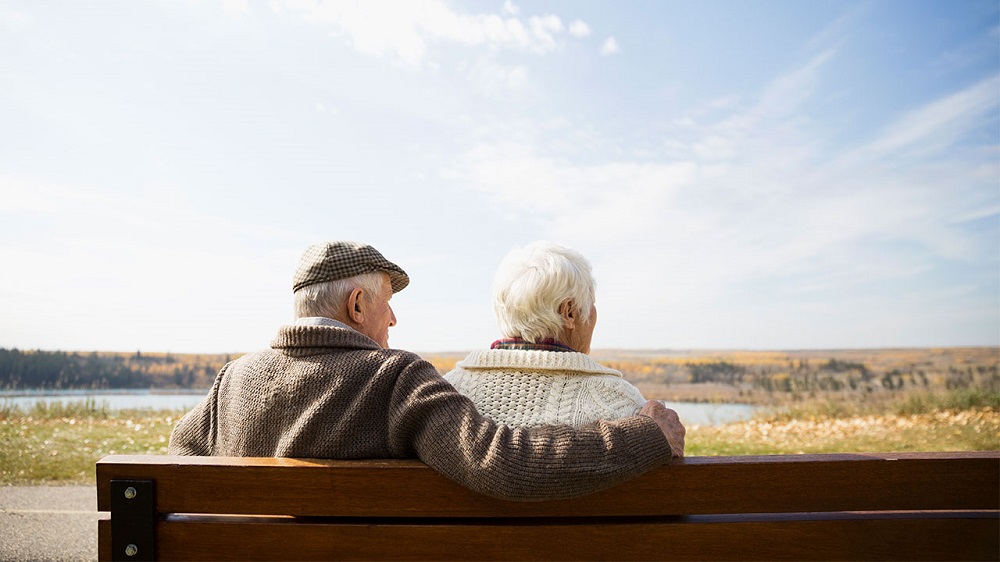 NPR ("Macron's unpopular plan to raise France's retirement age is enacted into law"):
French President Emmanuel Macron's unpopular plan to raise France's retirement age from 62 to 64 was enacted into law Saturday, the day after the country's constitutional body approved the change.

Macron's signature and publication in the Official Journal of the French Republic allowed the law to enter into force. The authorized changes will start being implemented in September, French government spokesperson Olivier Veran said.

On Friday, the Constitutional Council rejected some parts of the government's pension legislation but approved the higher minimum retirement age, which was central to Macron's plan and the focus of opponents' protests.

The nine-member council's decision capped months of tumultuous debates in parliament and fervor in the streets. Spontaneous demonstrations took place in Paris and across the country after the ruling.

France's main labor unions, which organized 12 nationwide protests since January in hopes of defeating the plan, have vowed to continue fighting until it is withdrawn. They called for another mass protest on May 1, which is International Workers' Day.

The government argued that requiring people to work two years more before qualifying for a pension was needed to keep the pension system afloat as the population ages; opponents proposed raising taxes on the wealthy or employers instead, and said the change threatened a hard-won social safety net.
I've watched all this out of the corner of my eye, mostly dismissing this as "France being France." After all, the standard American retirement age was 65 since the founding of Social Security and was raised to 67 for those of us born after 1960 while I was still in high school. So, raising it to 64 seems rather quaint.
A piece linked in the sidebar of the above report, Manuela López Restrepo's March explainer "What France's revolt over raising the retirement age says about the attitude to work," includes these tidbits:
The fierce opposition to the idea is in part thanks to France's work culture; one that places a heavy emphasis on quality of life, work-life balance, and a comfortable retirement. Reporter Lisa Bryant told Morning Edition: "The French are fiercely protective of their universal health care and generous pensions. And it's a choice society has made: Work hard, pay high taxes, but also retire at a relatively young age with a high standard of living."

France's current retirement age of 62 is low compared to other European countries. Macron has long talked about raising it because of the country's demographic changes: There are more and more older people and comparatively fewer workers to fund the government pension.
Loriol told NPR how the French attitude towards work had also changed over time: "Work is very important for French people, but since about 20 or 30 years ago, a lot of jobs have become precarious. [Before], people were hired in an enterprise and if the job was good, they climbed the ladder, and they could obtain a higher position in the company. Now, it's more and more difficult because people are not hiring [employees] for life. It's something that has changed in France particularly, because that was tradition before. So [now], people say, 'I can't think my work is my only goal in my life.'"
All of this leads The Atlantic's Annie Lowrie to argue, relating to the United States, that "The Problem With the Retirement Age Is That It's Too High."
As France is wracked by furious protests over President Emmanuel Macron's plan for pension cuts, a bipartisan group of legislators on Capitol Hill is discussing how to make Social Security available to a smaller group of workers. People are living longer, the argument goes, and benefit programs are running out of money. Shifting the retirement age higher is a reasonable, desirable, and necessary fix.

Except it is not reasonable. It is not desirable. And it is not necessary. Indeed, the opposite is true: Politicians should let Americans retire with security and dignity by making retirement benefits more generous and by promising to lower the retirement age.
Her solution to the solvency problem is familiar:
Right now the payroll tax that raises money for the program applies to only the first $160,200 of a person's wage income; if you make $300,000 a year, $139,800 of that money remains untouched by the relevant tax. This is unfair: There's no good reason that millionaires should pay a lower tax rate than their assistants do to help finance the country's retirement benefits. (And there's no reason to make the tax liability max out even if benefits do; we want progressive taxes and progressive spending.) It is also silly, given the importance of Social Security in ending elderly poverty and letting people retire with confidence. Lifting the payroll-tax cap would secure the program's financing for decades, depending on wage and longevity trends.
Politically speaking, Social Security has all been predicated on maintaining the illusion that it was a self-funded pension plan rather than social welfare. This would shatter that illusion. If we're going to cap benefits but not the portion of wage earnings subject to the payroll tax, we should just do away with the illusion altogether and fund retirement through the general Treasury rather than a "trust fund."
Regardless, Lowrey's argument isn't really about solvency but about justice.
Those longevity trends do not really show all Americans enjoying a long and healthy life. In 1980, 50-year-olds in the top income quintile could expect to live four or five years longer than 50-year-olds in the bottom income quintile. In 2010, the rich were living 13 or 14 years longer than the poor. And now average life expectancy is dropping because of the coronavirus pandemic, the opioid epidemic, and the prevalence of gun violence.
With the notable exception of COVID, I'm not sure these trends have much to do with the elderly. If you die from a gunshot wound or drug overdose in your 30s, lowering the retirement age isn't going to do you much good.
The stronger point is a variation of the one I've been making for a very long time:
The number of healthy years that lower-income Americans can expect to enjoy by the time they hit middle age is also lower than you might think. What some researchers call health span—meaning the length of time a person spends living without major illness or disability—is heavily predicated on a person's socioeconomic status. The rich get to retire and have fun; the poor have to work until their body starts to give out.

The people arguing that Americans should work until they are 70 are typically people with cushy, remunerative white-collar jobs—the types of jobs that are fun and intellectually engaging for octogenarians. Most people do not have those jobs, especially not older workers without a college degree. That's why the average lower-income American quits working and applies for Social Security as soon as they are eligible, trading a lower monthly benefit for the ability to stop changing car tires or working a cash register for $11 an hour at age 62.
It really makes no sense for society to subsidize people like me—healthy folks with relatively cushy jobs—for decades of idleness. I'm 57 now and fully expect to continue working until I maximize my Social Security benefits at 70. But 70 is damn old if you change tires–much less dig coal or install roofs—for a living.
I'm less sold on this one:
That is perhaps the strongest argument for lowering the retirement age rather than raising it: Earlier retirement is what the American people obviously want, given how they behave. Poll after poll after poll shows that both Democrats and Republicans strongly support leaving benefits alone. And survey after survey shows that older Americans seek retirement as soon as is practical, with one-third of people taking benefits at 62 and more than half accepting reduced benefits for the chance to quit working before the current "full" retirement age of 66.
The fact that people want to stop working doesn't mean society should subsidize their doing so. Hell, I'm fortunate to be one of those people, as the comedian Chris Rock puts it, have a career rather than a job. While there are parts of it I could do without, I by and large enjoy going to work, getting genuine satisfaction out of it. But, if I could maintain the same lifestyle without being on someone else's schedule, I'd retire tomorrow. Still, it would be absurd for the American taxpayer to subsidize that move.
Lowrey concludes with something of a whimper:
There is no good reason for the government to force such people to continue toiling away at their job toward the end of their life. We live in the wealthiest society the world has ever known. We have dozens of policy options available to increase employment among prime-age workers, help all Americans live a healthier life, and lift productivity and GDP. It would be straightforward to fully finance Social Security with some simple tax changes, ones that would have the benefit of making the tax code fairer and more progressive. And it would be straightforward to give workers what they want by letting them accept full retirement benefits at age 62 or 65 rather than at 67.
We're really talking about incremental change, then.
Honestly, I have no idea what the solution is. A just system would differentiate between those who have jobs and careers and those whose work is physically demanding and those whose aren't. It would probably also factor in differential life expectancy somehow.
There is very much a lottery aspect of all this: While most of us will be lucky to make it to 80, we could all die today. And some will live well past 80. Knowing when to punch out is, therefore, a crapshoot. The difference in my Social Security benefits in retiring at 62, 67, or 70 is substantial: roughly 50% more at 67 than at 62 and almost twice as much at 70 as 62. But, of course, if I kick the bucket at 66, as my father did, I'll have paid in all my working years for nothing.