The Trump Doctrine
It isn't about foreign policy, it is about self-serving manipulation of the public.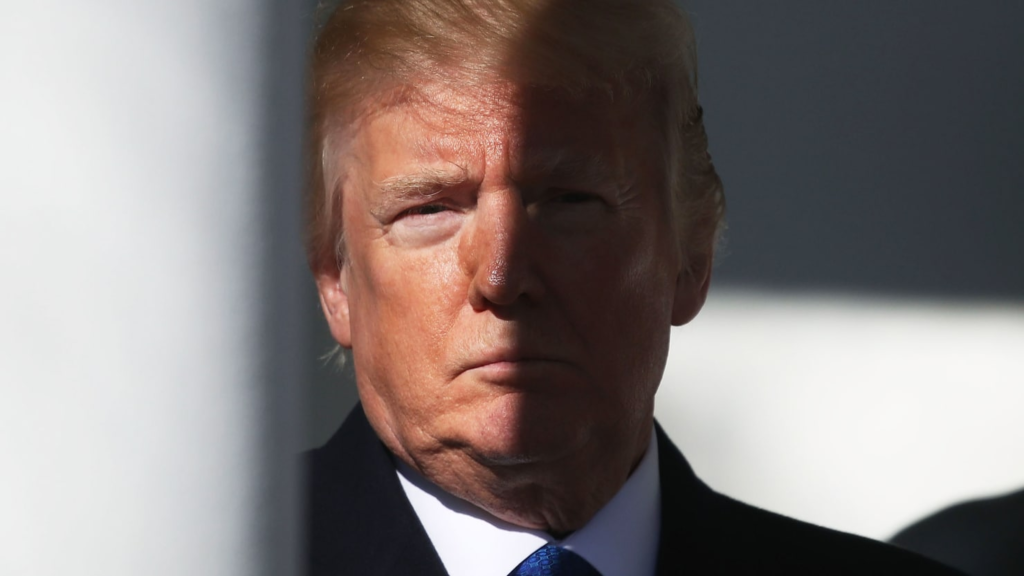 When it comes to policy, or the mechanics of governing, Donald Trump appears to be an ignoramus. Just listen to him talk to a Navy officer about steam v. electromagnetic catapults on aircraft carriers during what was ostensibly a call to support the troops for Thanksgiving (or, really, just about anything else, like, to names three:  health care, wild fires, or the difference between the Balkans and the Baltic states). I honestly cannot think of a area of policy on which I have heard him speak wherein his words indicated a serious (or even superficial) understanding of the subject under discussion. I am not talking about disagreement on, say, tariffs or immigration policy. I mean that he literally does not produce any evidence that he himself understands the policy issues he professes to wish to effect in any way beyond just knowing he wants some basic outcome. His understandings are all simplistic. Want to fix illegal immigration? Build a wall! Never mind that there are ways around (and over and even through) walls. Never mind that the majority of the undocumented are visa-overstayers. Nope, forget even a modicum of complexity:  build a wall.
The same can be said for his approach to pretty much anything. It is all so simple, and really all that matters is declaring a solution (e.g., North Korea) because the actual work of policy isn't necessary.
What Trump lacks in terms of policy acumen, he makes up for in raw political instinct. He understands, whether at a visceral level or a conscious one I cannot say, that all he needs to do is to manipulate some segment of the public to sow doubt. It is like trying to taint the jury pool.
Doug Mataconis' post on Trump's attacks on the federal courts fits this mold: his assertion that he is being denied justice by "Obama judges" is not about merit.  It is about further convincing his base that the courts are simply partisan actors. It is very much like his attack on Judge Curiel for being a "Mexican judge."  It is all just part of a pattern of deliberating poisoning the jury pool so that they will have enough doubt not to convict him in the court of public opinion. He doesn't care if this leads to lack of trust in the justice system. He gives not one whit if he is contributing to, and deepening, partisan polarization. He certainly is not concerned about truth.
His nonsense about voter fraud in Florida including the ridiculous notion that people where changing clothes in their cars and voting multiple times are recent examples of this.  While I can't get in his head, I can't believe he really believes any of this.  But he knows that many in the public will, and that, in turn, they will then doubt reality.
His most frequent, and perhaps most insidious, manifestation of this tactic is summed up in two words:  "fake news."  Note the following from an interview with Leslie Stahl (emphasis mine):
At the Deadline Club Awards presentation, Woodruff asked Stahl about her November 2016 interview with Trump — his first after the election victory. Stahl described going to meet with him at Trump Tower in the months before the interview, along with one of her bosses, whom she did not name. After Trump began to unload on the news media, she said, she asked him whether he planned to stop attacking the press, which was a hallmark of his campaign.

"I said, you know that is getting tired, why are you doing this — you're doing it over and over and it's boring," Stahl said. "He said you know why I do it? I do it to discredit you all and demean you all, so when you write negative stories about me no one will believe you."

Stahl's striking anecdote fell into a silent moment in the room. Woodruff shook her head.

"He said that," Stahl said, raising her eyebrows. "So put that in your head for a minute."
Some will dismiss this statement as hearsay, but the reality is that it is utterly obvious that is what he does.
He as much as admitted his position on Twitter:
The Fake News is working overtime. Just reported that, despite the tremendous success we are having with the economy & all things else, 91% of the Network News about me is negative (Fake). Why do we work so hard in working with the media when it is corrupt? Take away credentials?

— Donald J. Trump (@realDonaldTrump) May 9, 2018
This behavior is irresponsible at best, and highly dangerous at worst.
In general, there is an ongoing pattern wherein he seeks not to defend with facts or reason, but instead seeks only to deflect by sowing doubt in institutions and functions that are vital to our democracy.  He trades attempts at short-term advantage for long-term harm. Worse, many of his supporters not only fail to criticize, but instead praise this behavior.
As usual, I realize that a huge part of the audience for this post will fully agree with this assessment.  I continue to hope that some who adhere to the current administration will stop and think about what the president they support is doing and reassess their support (it is a sincere, if perhaps hopeless, desire).  Tax cuts and Justices are not worth this (or if one thinks they are worth it, then one doesn't value our system, or even basic truth, because one is engaging fully in ends-justify-the-means logic). Dare I ask if "owning the libs" is worth being played by a demagogue? (And I know that question, while an honest one, will likely create a defensive response–but I do hope that the question will stay in the back of the minds of any Trump supporter who reads this).
At a minimum, as a student of democratic government, I feel the need to keep pointing these things out in the slim hope that someone who needs to pay attention will do so.
The only doctrine that Trump adheres to is self-aggrandizement and the truth, as well as trust in basic institutions, are ongoing causalities of the approach.