The Trump Show
The real media bias.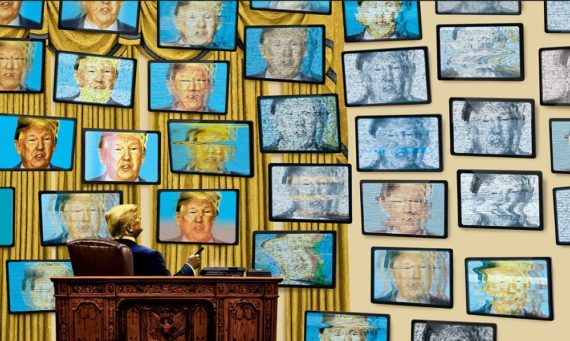 Via The Atlantic: Did Media Learn Nothing From 2016?
The Trump Show is back. The former president's arrest on felony charges of falsifying business records related to a hush-money payment to the adult-film actor Stormy Daniels inspired cable-news networks to return to wall-to-wall Trump coverage, once a staple of their programming.
But the answer to the headline question is that the media learned the following:
"It may not be good for America, but it's damn good for CBS," the network's former CEO Les Moonves said of Trump in a moment of candor in 2016. "I've never seen anything like this, and this is going to be a very good year for us. Sorry. It's a terrible thing to say. But bring it on, Donald. Keep going."
I often like to point out that the main media bias, especially on cable news, is for cheap, easy-to-produce stories. The ability to go wall-to-wall on Trump's arraignment was simply free programming that was guaranteed to attract eyeballs. Ditto his Mar-a-Lago speech. The exact news value of showing a motorcade driving to court is minimal, but it was cheap and easy to produce and it brought in the viewers.
We need to remind ourselves that news in the US is, with some exceptions, a business. And, moreover, they are mainly an entertainment business. Mass media makes its money by entertaining people, not by informing them. Indeed, Serwer notes this in his piece, but it is worth constantly remembering.