The U.S. And NATO Should Stay Out Of The Russia-Ukraine Fight
Notwithstanding the temptation to do something, both the United States and NATO need to resist the temptation to get involved in the latest conflict between Russia and Ukraine.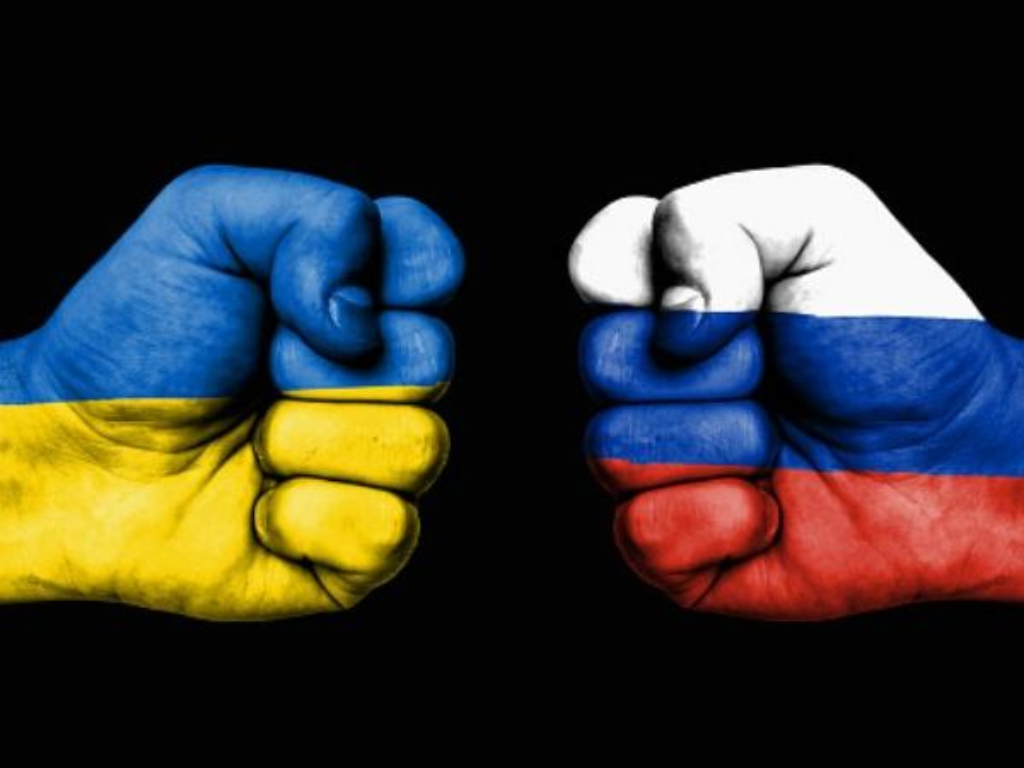 The President of Ukraine is pushing for the United States and NATO to get involved in the current conflict between his nation and Russia in a big way:
The president of Ukraine is urging NATO to deploy warships to the Sea of Azov, a proposal that has been sharply criticized by Russia as a provocation that could worsen tensions between the two countries following a weekend confrontation in the waters off the Crimean Peninsula.

U.S. President Donald Trump said Thursday he was canceling a planned meeting with Russian President Vladimir Putin at the G-20 summit in Argentina because Moscow has not released the Ukrainian vessels and sailors it seized

In an interview published earlier Thursday with the German daily Bild, Ukrainian President Petro Poroshenko laid out his hope that NATO would "relocate naval ships to the Sea of Azov in order to assist Ukraine and provide security" against Putin's expansionist ambitions.

The Russian coast guard fired on and seized three Ukrainian vessels and their crews on Sunday. Russia alleged the Ukrainian vessels had failed to obtain permission to pass from the Black Sea into the Sea of Azov through the Kerch Strait. Ukraine insisted its vessels were operating in line with international maritime rules in the strait, which separates Russia's mainland and the Crimean Peninsula that it annexed from Ukraine in 2014.

While condemning the Russian action, NATO is not expected to send ships to the area, a deployment that could trigger a confrontation with Russia. A 2003 treaty between Russia and Ukraine stipulates that permission from both countries is required for warships from anywhere else to enter the internal sea.

NATO spokeswoman Oana Lungescu said the alliance already has a strong presence in the region, and that NATO ships routinely patrol and conduct exercises in the Black Sea, especially those from Bulgaria, Romania, and Turkey, which border the sea.

(…)

There has been growing hostility between Ukraine and Russia since Moscow's annexation of the Crimean Peninsula from Ukraine in 2014. Russia has also supported separatists in Ukraine's east with clandestine dispatches of troops and weapons. Fighting there has killed at least 10,000 people since 2014 but eased somewhat after a 2015 truce.

The naval incident marked the first overt clash between Russian and Ukrainian militaries since the 1991 collapse of the Soviet Union. It has fueled fears of a wider conflict and has drawn strong criticism of Russia from the U.S. and its allies.

Amid the tensions, the Russian military said it had deployed another batch of the long-range, S-400 air defense missile systems to Crimea.
This isn't the first time that Poroshenko has sought to get the United States and NATO involved in the conflict between his nation and Russia that began when Russia seized and annexed the Crimean Peninsula more than four years ago. Several times during this period, Poroshenko has attempted to persuade the leaders of the NATO alliance, President Obama, and other American politicians that the west needed to get more heavily involved in the conflict than it has to do. So far, those pleas have gone unheeded except to the extent that the west has imposed heavy sanctions on Russia for its actions in Ukraine and the aid that it has provided to pro-Russian rebels in eastern Ukraine. Additionally, the United States has provided Ukraine with some defensive weaponry as well as medical and other supplies. However, both NATO and the United States have stopped short of the kind of aid that Poroshenko has requested, and they would be wise to decline this latest request for assistance.
Daniel Larison comments further:
NATO countries have no reason to involve themselves in this dispute. Ukraine is not a member of NATO, and the alliance has no obligation to assist in their defense. Introducing NATO vessels into the area would be extremely provocative and risks unnecessary escalation. Western governments can and should appeal to Moscow to release the seized Ukrainian vessels and their crews, but they have no right to deploy naval vessels in the Sea of Azov. As the AP report explains, "A 2003 treaty between Russia and Ukraine stipulates that permission from both countries is required for warships from anywhere else to enter the internal sea." Russia obviously won't be giving NATO ships permission to enter, and there is no compelling reason why NATO should be taking sides in this conflict.
Dave Schuler takes a similar position:
 It seems to me that the simplest explanation is that the Russian government is abrogating its 2003 treaty with Ukraine in which the Sea of Azov, only reachable via the Kerch Straits, at its narrowest point less than two miles wide, was to be under the joint control of the Russian and Ukrainian governments.

But that treaty was signed with a different, pro-Russian government. I condemn unequivocally Russia's actions which amount to seizing the Sea of Azov. It is not unexpected. There is no conceivable way that Russia will surrender the Port of Sevastopol and even a passing familiarity with Russian history is enough to convince one of that. Russia's actions in Ukraine were inevitable once U. S.-backed revolutionaries removed the previous government. Now we have a situation in which Russia is annexing Ukraine by degrees.
What should the U. S. reaction to the incident be? I believe that we should condemn it but otherwise not involve ourselves in the conflict between Russia and Ukraine. The present government of Ukraine are neo-fascists. We should not support them. Ukraine must come to a modus vivendi with Russia and arming Ukraine or otherwise supporting its conflict with Russia does not promote U. S. interests.
This doesn't mean that the U.S. and NATO should stay entirely uninvolved in the current crisis. As Larison notes, we should be putting pressure on both nations to de-escalate the current situation. With respect to Russia, that means that they need to release the Ukrainian sailors they are holding and return the ships that were seized to Ukraine as soon as possible. With respect to Ukraine, it means that we should encourage them to step back from the declaration of martial law that was recently announced that seems to be aimed more at limiting the ability of anti-regime forces to organize ahead of upcoming elections than it is at addressing any serious threat to Ukrainian sovereignty. What we don't need to be doing, though, is putting ourselves in the middle of this conflict or taking sides in a matter in which our national interests are not implicated and which would not be in the interests of the NATO alliance to address. For that reason, we need to make clear to the Russians that the kind of behavior they are engaging in is not acceptable in the modern world and that they are risking further sanctions if they continue down this road. At the same time, though, we ought to make it clear to the Ukrainians that they aren't going to see either the United States or NATO come to their rescue and they need to act accordingly.