The Unspoken Hope of Critics of the Seventeenth Amendment
Why would policy outcomes be different under the 17th Amendment?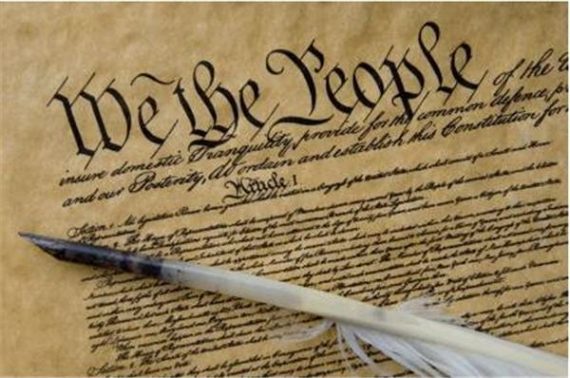 My OTB colleague, Doug Mataconis, has posted on the ongoing discussion of the Seventeenth Amendment.
In that post he hits on what I see as  the hope of the repealers:
Returning to indirect election of Senators *might* have a positive impact, but that will only happen if the Senators elected have a proper understanding of their role under the Constitution, and if the state legislators appointing them have that same understanding.
Not to be the grumpy contrarian, but I would argue that all this means is a hope (and I use that word quite specifically) that certain policy outcomes would occur if Senators were appointed rather than elected.  There is an underlying assumption that "a proper understanding" of the Senate's constitutional role will be a more conservative type of policy outcome.   For example, the assumption is that appointed Senators would be more prone to adopt a more stringent interpretation of the Tenth Amendment.  More to the point, the hope is clearly that appointed Senators would be less willing to vote for social spending and have an expansive view of the Commerce Clause.
However, it is wholly unclear to me why this would be the case (save for the aforementioned hope).  Why, for example, would a Senators appointed by the state legislature of New York be radically different in behavior than a Senator elected by the citizens of New York?   Yes, I would expect some differences, simply because the mechanism of selection and job retention would create different incentive structures.
This is part of what I was getting at the other day when I asked if one could separate the interests of a state from the interests of the population of that state. However, the assumption that a Democrat (for example), appointed by a Democratic state legislature would behave differently than an elected Democrat is problematic.  Do people really think that the basic goals of Democratic politicians are radically different because they are in state legislatures?  Where is the basis to assume that an appointed Democrat, who believes in social spending and welfare programs, will all of a sudden eschew such policies?
I can take the argument that perhaps (and I will only allow a perhaps) that appointed Senators might be prone to be more concerned by unfunded mandates to the states, but not necessarily.
Further, people seem to be forgetting that appointed Senators still would serve 6 year terms—meaning that they would not be as directly accountable to the legislators are some assume.  A six-year leash creates more independence, especially when state legislatures typically have four-year terms.
Where, for that matter, is the evidence that Senators in the pre-17th Amendment Era were subservient to state legislatures?
The bottom line question is this:  why do proponents (and granted, this is hardly the stuff of a massive movement) think that the overall policy direction of the US would be radically different if Senators were appointed?  Yes, by definition, some policies outcomes would vary, but what so many still seem not to understand is that the move towards social welfare policies is much more an artifact of the Industrial Revolution and the radical changes that come from it than because we lost our way by electing Senators.