The War On Small Business
Trying to open a new business can be a massive and costly headache.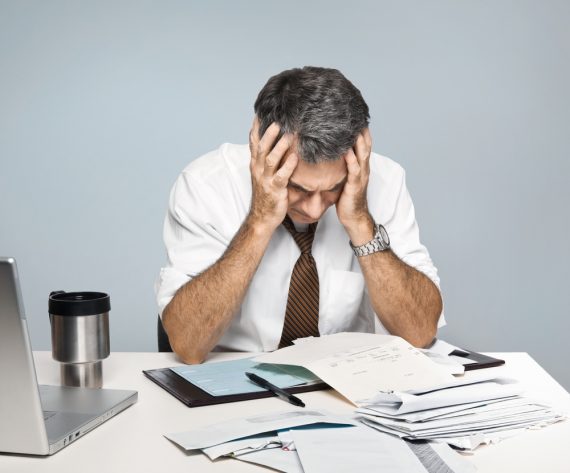 Cory Doctorow passes along this story from The New York Times about the travails of a San Francisco woman to open an ice cream shop in the city:
The Ice Cream Bar opened Jan. 21 in the Cole Valley neighborhood — an homage to the classic parlors of the 1930s, complete with vintage soda fountain and lunch counter seating. It has become an immediate sensation, packed with both families and the foodie crowd, savoring upscale house-made ice creams and exotic sodas (flavorings include pink peppercorn and tobacco). The shop also employs 14 full- and part-time workers.

But getting it opened wasn't easy.

"Many times it almost didn't happen," said Juliet Pries, the owner, with a cheerful laugh.

Ms. Pries said it took two years to open the restaurant, due largely to the city's morass of permits, procedures and approvals required to start a small business. While waiting for permission to operate, she still had to pay rent and other costs, going deeper into debt each passing month without knowing for sure if she would ever be allowed to open.

"It's just a huge risk," she said, noting that the financing came from family and friends, not a bank. "At several points you wonder if you should just walk away and take the loss."

Ms. Pries said she had to endure months of runaround and pay a lawyer to determine whether her location (a former grocery, vacant for years) was eligible to become a restaurant. There were permit fees of $20,000; a demand that she create a detailed map of all existing area businesses (the city didn't have one); and an $11,000 charge just to turn on the water.

The ice cream shop's travails are at odds with the frequent promises made by the mayor and many supervisors that small businesses and job creation are top priorities.

The matter has also alarmed some business leaders, who point out that few small ventures could survive such long delays.

"Someone of lesser fortitude would have left three months into it," Ted Loewenberg, president of the Haight Ashbury Improvement Association, said of Ms. Pries. "Through these hard times we've heard all the rhetoric about streamlining the process, about one-stop shopping. It hasn't happened."
San Francisco is put one example, of course, of something that people looking to open news businesses nationwide run into on a daily basis. While the regulations are understandably more numerous in major cities, there is hardly a community in the country where someone seeking to open anything from an ice cream shop to a barber shop wouldn't run into a whole host of rules, regulations, and requirements that end up making the process of getting into business for yourself, which used to be part of the American way of life, more and more difficult. There are city and county business permits, zoning ordinances, parking surveys, and use permits that must be obtained even before you can open your doors. Each of these costs money, not just in the fees that must be paid to local government authorities, but also the professional fees that you'll have to pay to lawyers and other professionals in order to guide you through the process. If you're "lucky" to be in one of those states that requires you to get a license to do something as simple as operating a flower shop, that's another hoop you'll have to jump through. Before it's all over, the $33,000 that Ms. Pries paid to the City of San Francisco may end up being the least of your worries. And again, that's all before you'll end up even being able to open your doors for business and serve your first customers.
Contrast this with the way that local governments typically treat big business. Yes, they have to comply with the same rules as the small business owner but they've already got a huge pot of cash to cover that so the cost is negligible. Moreover, it's quite often the case that local governments end up giving huge tax breaks and other subsidies to large companies in order to get them to locate a store, factory, or other facility in their area. The justification for these subsidies is typically the jobs that the employer brings to the area but, as with government-funded sports stadiums, the long-term benefit to the community of these subsidies (which can include major expenses like covering all or part of the cost of road construction for the near-exclusive use of the business) is doubtful at best. If these large companies are such a benefit to the communities that they move into, then shouldn't they have to play be the same rules as everyone else?
Of course, the answer isn't to hold everyone to a series of non-sensiscal bureacuratic rules that make opening a business more difficult and expensive than it needs to be, tha answer should be to make it easier for people to open new business and strengthen the local economy. It shouldn't have taken Ms. Pries two years to open an ice cream shop, and you shouldn't have to pass an exam to become a florist like Louisiana does. The Institute for Justice has spent years fighting these kinds of arbitrary and capricious licensing and permitting laws that serve little purpose other than protecting existing businesses and stifling competition. However, there's far too little attention paid to this issue at the state and local level, even at a time when the economy is weak and The failure rates for a small business are already high, even in a good economy. It makes absolutely no sense to put a stranglehold on them in this manner, especially at the same time that localities are providing subsidies to large corporations.
H/T: Instapundit