The Warren And Sanders Plans To Cancel Student Loan Debt Won't Solve The Problem
Senators Warren and Sanders have both proposed plans to forgive student loan debt and make public colleges tuition-free. That's easier said than done.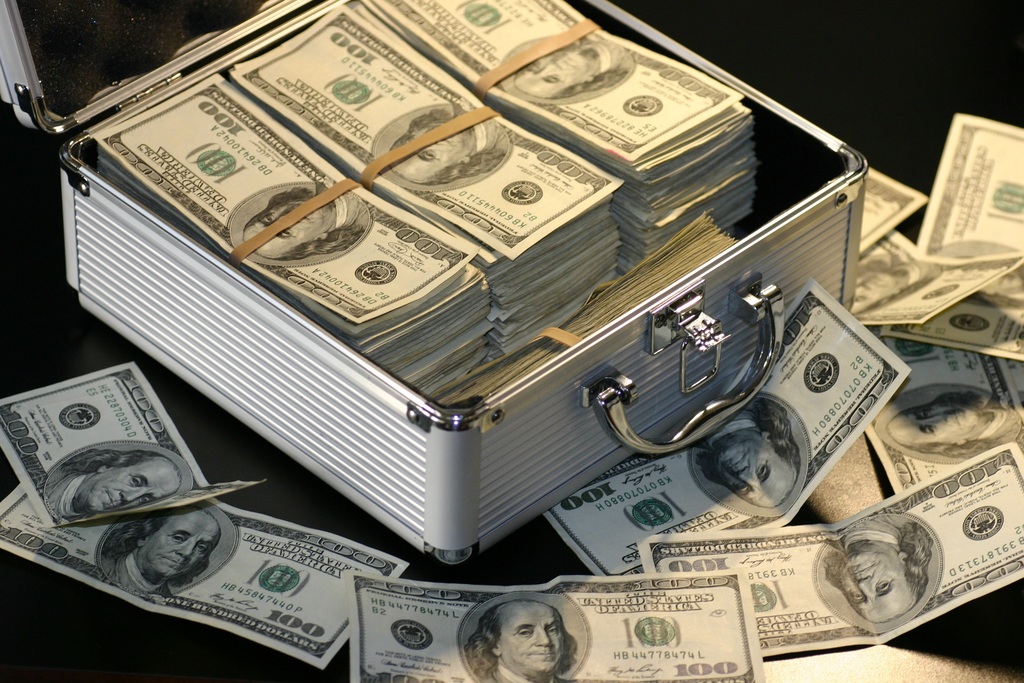 As James Joyner noted earlier this week, Senator and Presidential candidate Bernie Sanders rolled out a plan that would forgive some $1.6 trillion in student loan debt, which he claims he could finance by means of a tax on financial transactions on Wall Street. This follows on the heels of a plan that fellow candidate Senator Elizabeth Warren first rolled out in April. Warren's plan, though, is somewhat less extensive than the Sanders plan since it proposals to eliminate $1.25 trillion in debt, although it's possible that the numbers in the respective plans are different to the manner in which the calculate the amount of outstanding debt. In addition to canceling student debt, both plans would make all public colleges tuition-free.
As James Joyner notes in his posts about both the Warren plan and the Sanders plan, these loan forgiveness plans raise significant moral hazard problems that make it likely that they would just make the situation worse. In addition to that, though, one thought that occurs to me is exactly what authority either a President Sanders or a President Warren would have to make even just public colleges "tuition-free." These institutions, after all, have been established and are controlled at the state level. There is nothing in the Constitution that gives the Federal Government the authority take over administration of the university systems of the states and dictate how they must operate, although it is the case that much of the money that the Federal Government provides to such institutions comes with strings attached that attempt to amount to that level of control. What happens, though, if some states refuse to participate in the plan?
The Supreme Court has already ruled that Congress cannot force the states to participate in national plans like this, a holding that was most recently confirmed in National Federation of Independent Businesses v. Sibelius, the Obamacare case in which the Court upheld the majority of the Affordable Care Act but ruled 7-2 that the Federal Government could not force the states to expand their Medicaid programs. Based on this, neither Warren or Sanders would be able to force the states to make their colleges tuition-free, nor would it be able to force them to extend that tuition-free status to students whose parents are not state residents.
Leaving that issue aside for now, for obvious reasons, both of these plans appear to be quite popular among those inclined to support either Warren or Sanders, who to a large degree are seeking support from the same wing of the Democratic Party. As Kevin Carey notes at The New York Times, though, both plans contain details that make it likely that there would be negative unintended consequences if the plan ever managed to become law:
Senator Bernie Sanders on Monday proposed canceling all $1.6 trillion of outstanding student loan debt in the United States, one-upping a rival for the Democratic presidential nomination, Senator Elizabeth Warren, who has proposed canceling $640 billion of the debt.

But there is a potential problem with the Sanders plan, and, to a lesser extent, the Warren plan. Their solutions for the past and plans for the future don't line up.

The scope of higher education borrowing is vast. There are over 44 million student debtors, and researchers estimate that as many as 40 percent could default. Other Democratic candidates have put forth proposals to make college cheaper and debt easier to repay. But none of the plans are so big as those from Mr. Sanders and Ms. Warren.

"I don't often use the phrase, but today we are, in fact, offering a revolutionary proposal" that will let people "get all of the education that they need to live out their dreams," Mr. Sanders said in introducing his bill.

Both Mr. Sanders and Ms. Warren, who is sponsoring a separate bill, have proposed making all undergraduate programs at public colleges and universities free. That would reduce the need for borrowing. But it would not eliminate future student debt — not even close.
Now you might ask why there would still be student loan debt in an era after Sanders and Warren have somehow managed to make public colleges tuition-free. The answer is that most student loan debt isn't used to pay tuition at public colleges:
Most student loan debt isn't taken out to attend undergraduate programs at public colleges and universities. Most loans are used for private colleges, for-profit colleges and, most of all, graduate school.

According to the Department of Education, only 45 percent of student loans are used to attend public colleges and universities, presumably because tuition at those schools is already lower than in the private sector.

The department also reports that 40 percent of loans are taken out to attend graduate or professional school — for example, master's and Ph.D programs, law school, business school and medical school. This number is large because graduate school is expensive and, in contrast with loans for undergraduates, there is no hard cap on how much money students can borrow from the federal government for graduate school. People can borrow the full cost of tuition, books, supplies and living expenses to attend any accredited graduate or professional program. This is why hundreds of graduate programs produce average loan balances of $100,000 or more.

Combine the two statistics, and it's clear that the majority of all student loans are taken out to attend private colleges or graduate school.

This means that the day after Senator Sanders "hits the reset button," as he put it in the news conference, the national student debt odometer would begin rapidly spinning again.
Some of the more enthusiastic supporters of the Sanders or Warren plans would say that the answer to this dilemma would be to somehow make private colleges and graduate school tuition-free, but that would make both programs far more expensive than they already are on paper. Given that they'd likely end up costing much more than projected even if implemented as the Sanders and Warren have proposed, though, that would mean we'd be talking about a program that would end up costing well above even the $1.6 trillion dollars that Sanders is blithely suggesting we spend on this. Additionally, it raises significant questions of fairness with respect to both graduates of public and private colleges who have been fiscally responsible enough to pay off their loans and to those who either choose not to go to college or choose not to go to graduate school. Most importantly, such a program would clearly seem to require that taxes be raised not only on "the rich" but on all income earners, and why should a guy who barely gets by driving a truck to pay his family's bills subsidize someone who will end up earning far more than he ever will or someone who wants to go to medical school, law school, or get a Masters degree or Ph.D. with an eye on a career in academia?
Carey raises another question worth considering regarding student loan debt that would be accrued after these plans take effect:
Will those later debts be forgiven, too? If not, the plan would create a generation of student loan lottery winners, with losers on either side. People who had already paid back their loans would get nothing. People with future loans would get nothing. People with debt on the day the legislation was enacted would be rewarded.

If, on the other hand, the legislation creates an implicit promise that all kinds of future student debt will also be forgiven, it could have unintended consequences.

The Sanders and Warren plans control the cost of public undergraduate education by setting tuition to zero and keeping it there. So financing public higher education would become a matter of the federal government and states deciding how much they want to spend on higher learning. The universities would have no pricing power, because there would be no prices.

Graduate programs, by contrast, would still be mostly free to charge whatever they like, as is the case today. With the precedent of loan forgiveness established, graduate programs could be tempted to charge even more, since students might never have to pay back their loans.
So while Sanders and Warren's respective plans would provide relief for a select few, it would not solve the problem entirely and expanding either plan to cover tuition at private colleges and at the graduate level would increase the respective costs of both programs significantly to the point where paying for them would inevitably require increasing taxes across the board, especially if the plans are implemented alongside other trillion-dollar "plans" in areas such as health care reform and infrastructure spending that both candidates have put forward so far.
Realistically speaking, of course, the odds of a program like the ones Warren and Sanders have proposed actually getting through Congress stands somewhere between slim and zero. This is due not only to structural issues such as the legislative veto in the Senate or electoral concerns such as the possibility that the GOP could regain control of the House as early as 2022 if a Democrat manages to win the White House next year, but also to the fact that the plans themselves essentially provide benefits to what amounts to a privileged segment of the public, college graduates, at the expense of those who either chose not to go to or could not get into college. That raises the prospect of having some of the most vulnerable members of the Democratic base subsidizing people who, after graduation, stand to make much more over the course of their lifetimes than they ever well. Which, of course, means that even some Democratic members of Congress might not be quite as enthusiastic about these ideas as the hardliners who support Warren and Sanders obviously are.
How exactly is that fair?