There's Nothing Wrong With The Fact That Tsarnaev Was Mirandized On Monday
Some on the right are complaining that Dzhokar Tsarnaev was read his Mranda rights too soon.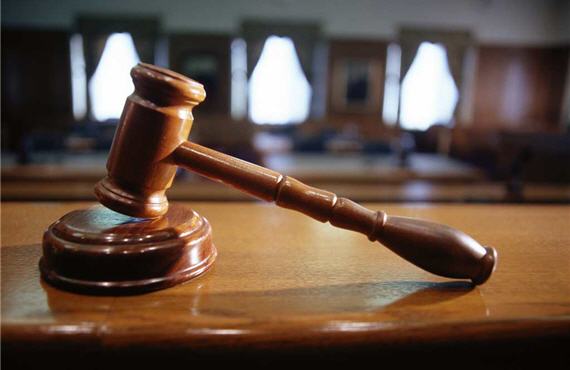 As I noted on Monday, Dzhokar Tsarnaev was informed of his Miranda rights on Monday afternoon when a hearing was held at his hospital bedside in front of a  U.S. Magistrate Judge in what was the initial hearing in the criminal case that has been filed against him in Federal Court. At this point, it had been more than 48 hours since Tsarnaev had been located hiding inside of a boat behind a Watertown home and placed under arrest. Over the intervening days, Tsarnaev was questioned several times by the FBI's "high profile interrogation team," and the results of that questioning have slowly leaked out over the intervening days. Today,though, we learned that Tsarnaev apparently stopped talking after being advised of his Miranda rights, and that's leading some Republicans to assert that not enough time was given to the FBI to ask questions about the plot:
The FBI filed a federal criminal complaint against the 19-year-old on Sunday, and federal District Court Judge Marianne Bowler arrived at the hospital where he is being treated to preside over his initial hearing Monday, when she read him his Miranda rights.

[FBI officials told The Associated Press Wednesday that Tsarnaev acknowledged to investigators his role in the attacks before he was advised of his constitutional rights. He reportedly said he was only recently recruited by his brother to be part of the attack.]

But Fox News' sources say there was confusion about Bowler's timing, with some voicing concerns that investigators were not given enough time to question Dzhokhar under the "public safety exception" invoked by the Justice Department.

Two officials with knowledge of the FBI briefing on Capitol Hill said the FBI was against stopping the investigators' questioning and was stunned that the judge, Justice Department prosecutors and public defenders showed up, feeling valuable intelligence may have been sacrificed as a result.

The FBI had been questioning Tsarnaev for 16 hours before the judge called a start to the court proceeding, officials familiar with the Capitol Hill briefing told Fox News. Moreover, the FBI informed lawmakers that the suspect had been providing valuable intelligence, but stopped talking once the magistrate judge read him his rights.
It turns out that the decision to read Tsarneav his rights is one that the Magistrate Judge made herself:
A federal judge made the call to advise the Boston bombing suspect of his Miranda rights, even though investigators apparently still wanted to question him further under a public-safety exception.

The move came as authorities in New York said Thursday that the two suspects had "spontaneously" decided to travel to Manhattan last week to detonate the remainder of their explosives in Times Square. Mayor Michael Bloomberg said the information came from authorities in Boston who had been questioning the suspect, Dzhokhar Tsarnaev.

The judge's action, which was made Monday, prompted lawmakers to press the Justice Department as to why it didn't make a stronger bid to resist the judge's plans.

A Justice Department official said no one at the department asked Magistrate Judge Marianne Bowler to come to the hospital, where 19-year-old Mr. Tsarnaev was recovering, and that she made the determination on her own, following standard court-room practice. Federal rules of criminal procedure require that defendants appear before a judge without unnecessary delay—usually defined as within one business day.

Judge Bowler convened a brief, makeshift court hearing in the hospital room about 16 hours after a sealed criminal complaint was filed in her court against Mr. Tsarnaev. Her reading of the Miranda warning came as part of the formal presentation of charges to the suspect, an act that would have in normal circumstances taken place in a courtroom.
House Intelligence Committee Chairman Mike Rogers criticized the decision to Mirandize Tsarnaev so quickly, saying that the FBI should have been given more time to question him about the plot:
House Intelligence Committee Chair Mike Rogers suggested that Boston Marathon bombing suspect Dzhokhar Tsarnaev received his Miranda rights too soon. Rogers, a Michigan Republican and former FBI agent, complained that a federal magistrate had possibly stopped the FBI from gaining valuable intelligence by stepping in to advise the suspect of his legal rights.

"We can't have, in a case like this, the judiciary deciding because it's on TV, and it might look bad for them, to allow the public safety exemption, which is deemed legal by the US supreme court, that they were somehow going to intercede in this," he said on Andrea Mitchell ReportsThursday.

Rogers called the judicial intervention "confusing, horrible, god awful policy" and "dangerous to the greater community."
What Rogers forgets here, is that the Federal Rules of Criminal Procedure essentially made what happened here inevitable. Everything that happened to Tsarnaev is governed by Federal Rule of Criminal Procedure 5. Under that Rule, the FBI was required to file a Criminal Complaint "promptly," which in this case meant Saturday. Once the Criminal Complaint is filed, Rule 5(1)(A) requires that the defendant be brought before a Magistrate Judge "without unnecessary delay." As noted above, that generally means that the defendant must have his or her initial appearance within one business day, without obvious extensions being given if a Defendant is medically unable to understand the proceedings themselves. The exceptions that apply to this rule only apply in situations where the Defendant is being handed over the state or local authorities, if the government has already dismissed the complaint, or if the arrest is for a probation violation or for a failure to appear before a Federal Court in another District. Obviously, none of those exceptions apply in this case, so once Tsarnaev was placed under arrest a process was placed in motion that made Monday's court hearing largely inevitable. Finally, it is common practice at the initial appearance for the Magistrate Judge to inform the Defendant of their right to remain silent and their right to counsel. In other words, there was nothing unusual about what happened in this case, and it strikes me that any efforts by the government to delay the process from going forward would have jeopardized the case and would have potentially violated Tsarnaev's rights under the Constitution.
Another thing worth nothing is the fact that it's likely that it wasn't just Tsarnaev being advised of his rights that has led to his silence.  At the hearing on Monday, he was introduced to the attorneys from the Office of the Federal Public Defender who have been appointed to represent his interests in this matter, and it appears from the transcript of the hearing that they had at least some opportunity to talk to each other. One of the first pieces of advice the attorneys would have given him would have been to not answer questions from law enforcement without an attorney present. So, in some sense, placing all the blame on the Magistrate Judge for reading the Miranda warning completely misses the point. From the moment that the Criminal Complaint was filed on Saturday, a process was set in motion that requires certain rules to be followed. Among those rules are the fact that a Defendant must be informed of his rights and must be represented by counsel unless he makes a knowing and explicit waiver of his right to counsel. The FBI had two days to question him under the "public safety" exception. It strikes me that this was more than enough time for them to get the information they may have needed. Now, it's time for the courts to do what they were created to do.