Too Late For Palin?
There's still time for Sarah Palin to burnish her political reputation. But she probably won't.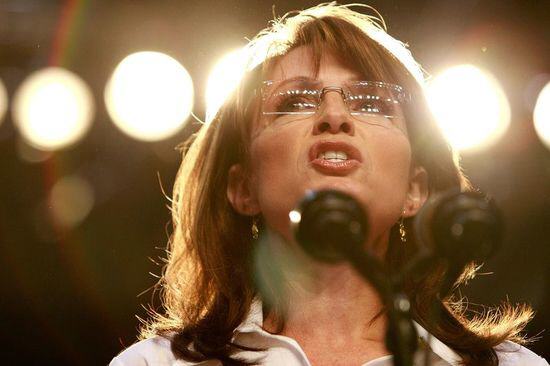 Despite new polls showing rapidly declining support for Sarah Palin even among Republicans, liberal political scientist Jonathan Bernstein insists it's not too late for her to recover.
Alas, there's a caveat: she must begin "to play by the rules that normal candidates follow."
Policy expertise can be bought and faked; party leaders, whether they're national columnists, interest group leaders, or locals in Iowa and New Hampshire, can be schmoozed. It increasingly appears that either she is constitutionally incapable of doing those things or just has no interest in it, and even if she does them there's no guarantee she would be nominated…but it is clear now, as it has been from the start, that the normal rules of politics apply to her regardless of what she or anyone else thinks.
This strikes me as exactly right.
I've said it before and I'll say it again: By presidential candidate standards, Sarah Palin is an ignoramus. That is, she's "utterly lacking in knowledge or training about matters of public policy, law, or international affairs" one expects of someone contending for the presidency. That was my assessment more than two years ago and it has only been buttressed with the passage of time.
But the fact that she's not particularly studious or intellectually curious doesn't mean she's unintelligent. I'm guessing she's within swinging distance in terms of raw IQ to George W. Bush or, certainly, Mike Huckabee. And she's enormously charming and good in front of a friendly crowd.
Bush the Younger was thought by many to be a lightweight at this point in the 2000 presidential cycle. Granted, he'd finished his term as Texas governor and was into his second by this time in 1999. And he had his MBA from Harvard, so people presumed he had at least passing knowledge with business and economic affairs. But, aside from perhaps Mexico, there was little evidence that Bush had any particular interest in foreign policy.
But Bush surrounded himself with smart people and studied. Recall the great "Saturday Night Live" sketch about the second debate with Al Gore, in which he gratuitously cited the names of various obscure world leaders in an attempt to shake off a weak performance in the first debate. It worked.
When this debate last mattered, during the 2008 general election campaign, Republicans who disagreed with me on Palin rightly pointed out that her resume favorably compared with then-candidate Barack Obama's. Even Democrats who ultimately supported Obama, like our own Dave Schuler, were concerned about his lack of experience. But, by the time the debates rolled around, Obama had mastered the playbooks and could intelligently debate matters of domestic and foreign policymaking. Yes, there were some early stumbles. But few thought he was stupid or ill informed by the time it mattered.
Palin has the inherent talent to apply herself and win over skeptical Republicans and centrists. Many people really want to like her. But Bernstein is right: There's no evidence thus far that she's willing to do what it takes.