'True Threats,' Insanity, and the Supreme Court
Is a threat in the eye of the receiver or the issuer?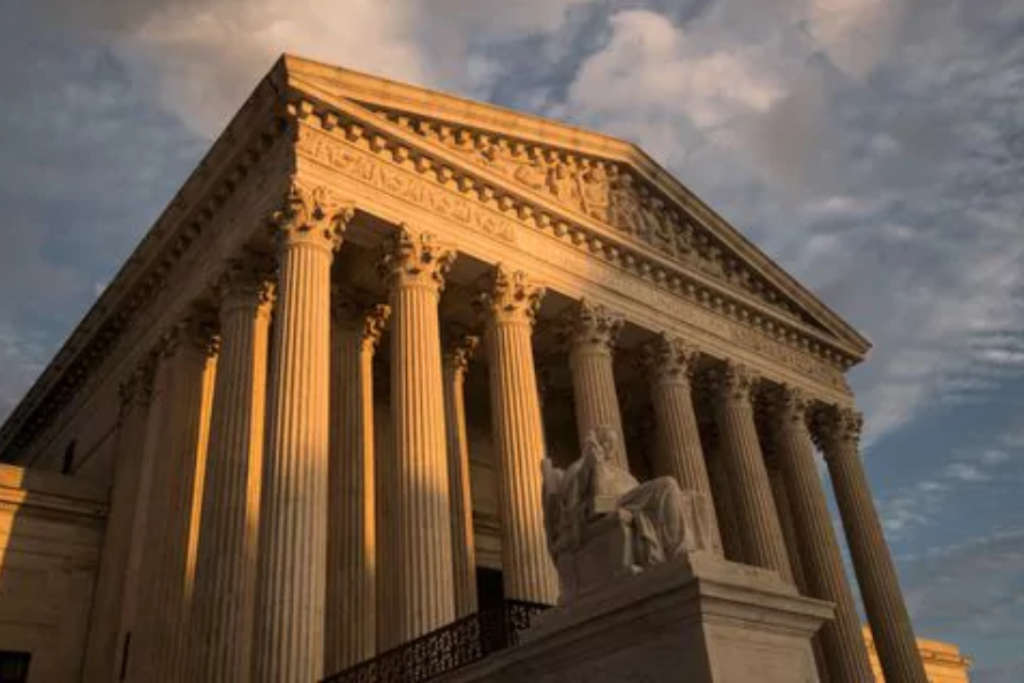 NPR's Nina Totenberg ("The Supreme Court ponders when a threat is really a 'true threat'"):
The Supreme Court on Wednesday revisits a question the court has never answered: When is a threat a "true threat?" What does the prosecution have to prove? Does it have to show that the defendant intended to frighten his target, or is it enough to show that his words would have that effect on a reasonable person?

The case involves Coles Whalen, a singer-songwriter from Colorado, and Billy Counterman, a man convicted and sentenced to four-and-a-half years in prison for "stalking" Whalen and making "true threats" against her.
While I'm not familiar with Whalen's oeuvre, her case is alarming:
Counterman's messages to Whalen began in 2010 and heated up to a full boil in 2014, when police estimate he sent over a thousand messages to the singer — messages that ranged from affectionate to angry and aggressive, and gave the impression he was watching her.

"He was clearly mentally unstable," Whalen said in an interview with NPR. "He believed that we were in a romantic relationship that lasted a number of years. He indicated that he was seeing me in person without me knowing it. And I was terrified."

At one point, Counterman inquired about her mother after Whalen had just paid her mom a visit. At another, he wrote, "Die. Don't need you," and in another message he wrote, "I'm currently unsupervised. I know, it freaks me out too."

Whalen repeatedly blocked him from her Facebook account, but he would create new accounts, even contacting her bandmates about her. She became so scared that he would emerge from a crowd, potentially lunging at her on stage, that she stopped publicizing her appearances, varied her routes, hired a body guard on one occasion and bought a pepper spray gun that she keeps with her to this day.

Whalen's anxiety escalated further when she learned that Counterman had served two jail terms for far more explicitly violent threats against his ex-wife and family. But even after he was arrested, her fear persisted. Her first panic attack came in Dallas, when she was performing in front of about 300 people.

"I thought I might be having a heart attack … and I had to leave the stage, which I've never done in all my years performing," Whalen said. "When I went backstage, I mean, I just sobbed for an hour. I felt so horrible. I thought, maybe this isn't worth it. Maybe I shouldn't continue."
Now, I'm not sure how much the criminal law should concern it with the state of Whalen's emotions. But the notion that she wasn't justified in taking these actions are a true threat is absurd. Alas, that's not the question before the Court.
The legal issues in Wednesday's case are bloodless compared to Whalen's story. The First Amendment protects freedom of speech, but there are exceptions — obscenity, fighting words, shouting "fire" in a crowded theater and what the court has called "true threats." The question in this case is whether the definition of a "true threat" is in the eye of the ordinary, reasonable beholder or in the eye of the writer of the messages.

Lawyer John Elwood, who is representing Counterman in the Supreme Court, points out that his client has been diagnosed with a mental illness and didn't know that he was frightening Whalen.
As dramatic as this case is, it strikes me as a poor one for settling this question. Unless the assumption is that most people making threats are mentally ill and have a limited understanding of how a normal person would perceive their communications, Counterman's mental state clouds the case considerably. Even Whalen acknowledges that "He was clearly mentally unstable." That seems a weird basis for the Supreme Court deciding on a controlling legal doctrine.
"A 'true threat' standard that considers the speaker's intent is necessary to avoid criminalizing inevitable misunderstandings," he wrote in his brief. To illustrate the point, he notes that if you hit someone accidentally, you may bruise that person, but that's not a crime. But if you hit someone on purpose, that is a crime.

Noting that early English and American decisions required proof of the speaker's intent, Elwood argues that in the internet age, "words on the screen are divorced from context."

The First Amendment, he contends, doesn't allow the state to punish a person based on what a reasonable person receiving a message might think. The question is what the speaker intends.
That strikes me as facially absurd. It's next to impossible to prove intent. Further, it would seem to very much matter how the person on the receiving end would reasonably perceive the communication. So, the "reasonable person" standard seems the obvious benchmark.
That argument is supported by a variety of civil liberties groups. The Reporters Committee for Freedom of the Press, for instance, points to several examples of journalists being charged under stalking laws for leaving voicemail messages for public officials or approaching them at home to get responses for stories.
That strikes me as a red herring. While I'm not a fan of aggressive reporters following people home, that's simply a different matter than we're looking at in this case.
The ACLU argues that political hyperbole can often be mistaken for a genuine threat. Without a demonstration of intent, the organization argues, "one person's opprobrium may be another's threat." It adds that the fact that many of these statements occur online "underscores the need for a subjective intent requirement."
This, however, is a perfectly valid point. While I'm by no means a fan, there's a long history of violent messaging in American political speech. But, again, this is a very different thing. Whalen is not a politician. And, while a single communication might well be misconstrued, hundreds, or thousands in this case, surely present a pattern that a jury can evaluate.
Colorado Attorney General Philip Weiser counters that under Colorado law, the question is whether an objective person in the situation of the victim would feel threatened. And, he notes, that's what the trial was about in the Counterman case.

"Since the founding of the Republic, we've had threat statutes that have allowed the prosecution of threats without regard to the specific intent of the person making the threats," Weiser said, in an interview with NPR.
Again, this seems perfectly reasonable. Unless there's a wave of prosecutors using these laws to harass innocents, the matter of intent should be within the purview of the jury.
I'm not quite sure what to do with this, though:
He points to briefs filed by victims' rights organizations and studies showing that, for the victim, the psychological effects of threatening behavior is frequently far worse than an actual assault.

"We live in a time of rising demonization and threats of physical violence and actual physical violence," Weiser said. "It's important that the law be able to respond."

Indeed, in the aftermath of the Supreme Court's abortion decision, the justices themselves have experienced a large increase in threats.

As for Whalen, even after Counterman's conviction, she couldn't shake her fear.

"I truly expected to get back out there and be the same me, the old me, that had been performing all these years," she said. "A great shock to me was to learn that I was not that person anymore, and I was going to have to find another way to perform as this new person that I had become through this traumatic experience."

Initially, she gave up performing, moved far away, found a great therapist, got married and had two children. She has now clawed her way back psychologically to performing again, though sometimes tremulously.
It's truly a shame that she was so traumatized but that seems more a matter for a civil lawsuit than the criminal justice system. Still, law enforcement ought to be able to protect people from stalkers, regardless of their mental state.