Trump Admits He Talked About Biden With Ukrainian President
President Trump is now admitting that he talked to the President of Ukraine about investigations of Joe Biden and his son but denies there was a quid pro quo.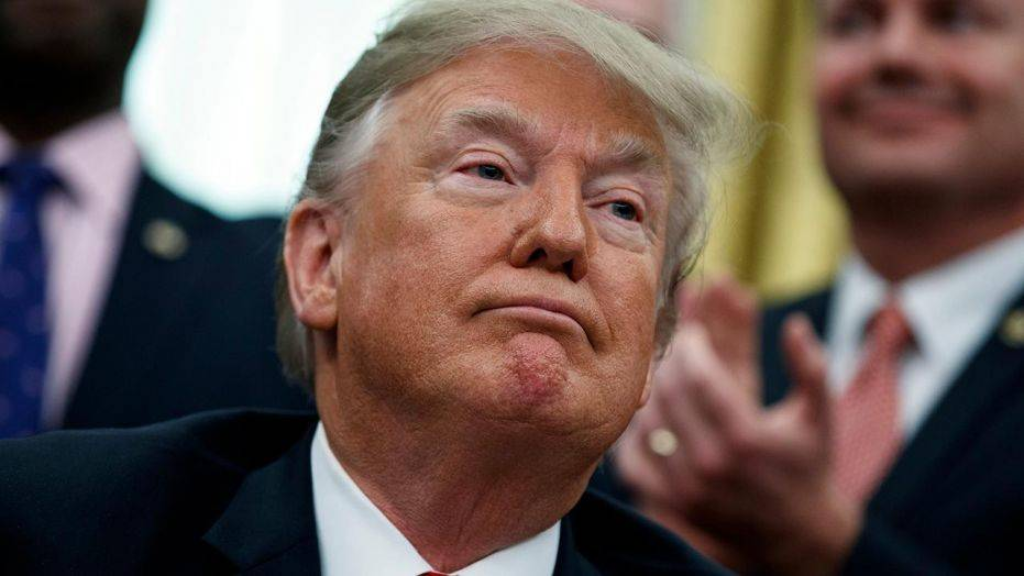 In a session with reporters last night, President Trump appeared to have reversed his previous denials and acknowledged that he did discuss his potential 2020 opponent former Vice-President Joe Biden and his son Hunter in his talks with Ukrainian President Volodymyr Zelensky:
President Trump appeared to confirm Sunday that he mentioned former vice president Joe Biden and his son Hunter in a phone call with the leader of Ukraine, as some senior Democrats revived talk of impeachment hearings over revelations that Trump had asked a foreign government to investigate one of his potential 2020 opponents.

The president and his close allies also escalated their attacks on Biden on Sunday, demanding probes into the former vice president and his son's work in Ukraine, though no evidence has surfaced that Biden acted inappropriately and Trump's allies did not provide any.

Across several networks Sunday, top administration officials, outside advisers and lawmakers close to Trump repeatedly raised the specter of impropriety on the part of Biden, whose younger son, Hunter, was on the board of a Ukrainian gas company that Trump pushed Ukrainian President Volodymyr Zelensky to investigate, according to people familiar with the matter.

The issue has surfaced because of an extraordinary whistleblower complaint, first reported by The Washington Post. According to people familiar with the matter, Trump pressed Zelensky to dig up potentially damaging information against Biden during a July 25 phone call.

In an exchange with reporters outside the White House before departing for events in Texas and Ohio on Sunday, Trump appeared to suggest he did speak about Biden with Zelensky.

"The conversation I had was largely congratulatory, was largely corruption, all of the corruption taking place, was largely the fact that we don't want our people, like Vice President Biden and his son, creating to the corruption already in the Ukraine," Trump told reporters Sunday morning. "And Ukraine, Ukraine's got a lot of problems."

Later in Houston, Trump appeared to backtrack, saying, "I don't even want to mention it, but certainly I'd have the right to" raise Biden's name with Zelensky. He also said he would "love" to release a transcript, though he added he would have to make a determination about how to do so.

In his comments, Trump also continued to suggest, with no evidence, that Biden had acted inappropriately.

"I'm not looking to hurt him with respect to his son," Trump said after landing in Houston on Sunday. But he continued, "Joe's got a lot of problems. Joe's got enough problems. But what he said was a terrible thing," suggesting Biden had lied about communications with his son about Ukraine.

The sentiment was echoed by his senior advisers, who repeatedly suggested, without evidence, wrongdoing on Biden's part and pushed for the highest levels of the federal government to probe the connections between the former vice president and Ukraine.
These admissions from the President come after days during which the President denied that he had discussed the alleged Biden affair, which Steven L. Taylor explains in this post, with his Ukrainian counterpart. It also comes as the White House continues to block efforts by the House Intelligence Committee to obtain a copy of a whistleblower complaint that apparently involves the President. While it has not been confirmed, it is believed that this complaint involves President Trump's conversation(s) with President Zelensky regarding Vice-President Biden and Biden's son. There also seems to be the possibility that the whistleblower complaint is rooted in the contents of more than one phone call but, of course, we cannot know that unless and until we know what the complaint is about. So far, the White House is doing everything it can to prevent that from happening, which only adds to the speculation about what's going on here.
Despite this admission, the President continues to deny that he made any effort to connect a reopening of the Ukrainian investigation of the gas company whose board Hunter Biden sat on and future aid to the Ukrainian government. One of the allegations has been that the President, either explicitly or implicitly, linked his approval of military aid to Ukraine to a reopening of the investigation. Obviously, if this is true then we will have entered some fairly serious territory that would seem to require Congressional action. Until that's confirmed, though, we're basically engaging in speculation while the White House and Trump's political surrogates such as Cabinet Members and Rudy Giuliani use this as an opportunity to try to create the impression that there's some Ukrainian scandal involving the former Vice-President when it's clear that there isn't.
Where we go from here depends on a lot on what happens with the whistleblower complaint and what we learn, if anything, about the contents of the President's phone call(s) with President Zelensky. As we can already see, though, this story is following a very familiar trend with respect to this Administration and accusations made against the President. First, they deny anything happened while at the same time blocking the truth from coming out. When it becomes apparent that this isn't working they start to slowly start to admit that the allegation, in this case, that the President used his position to have a foreign power 'dig up dirt' on a domestic Presidential rival, is accurate but that it was no big deal. At the same time, they attempt to divert attention to something else, here that would be the alleged "scandal" involving Hunter Biden and the Ukrainian gas company In the meantime they continue to do whatever they can to delay the truth — in this case, that means denying Congress access to either the whistleblower complaint or the testimony of the whistleblower him or herself. In the end, perhaps the truth will come out but by then so much time will have passed that few people will care and even fewer will notice.
This is why its essential for Congress to keep up the pressure and to take whatever legal action it needs to in order to enforce its rights to have access to the information requested. It's also yet another example of how this Administration has refused to cooperate with even the most innocuous request from Congress for documents, information, or access to witnesses. It won't be easy, but it's absolutely essential.