Trump: Airports, Rocket's Red Glare During Revolution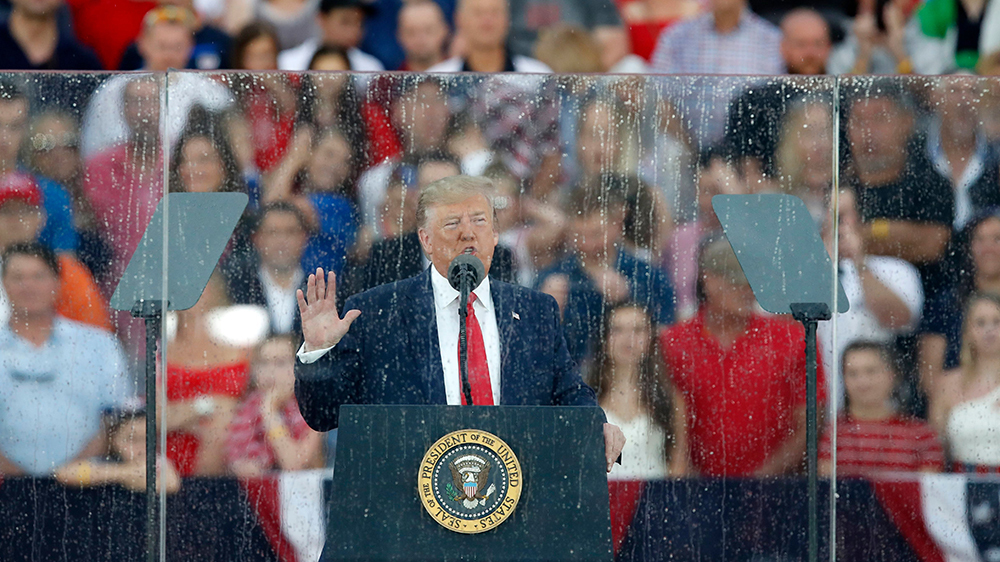 President Trump went off-script during his odd Independence Day celebration yesterday, introducing airports and Francis Scott Key into the American Revolution.
USA Today, which noted that most of the speech stuck to the prepared remarks, has the offending passage:
In June of 1775, the Continental Congress created a unified Army out of the Revolutionary Forces encamped around Boston and New York, and named after the great George Washington, commander in chief. The Continental Army suffered a bitter winter of Valley Forge, found glory across the waters of the Delaware and seized victory from Cornwallis of Yorktown.

Our Army manned the air, it rammed the ramparts, it took over the airports, it did everything it had to do, and at Fort McHenry, under the rocket's red glare it had nothing but victory. And when dawn came, their star-spangled banner waved defiant.

—"Donald Trump trips up on history in 4th of July speech, mentions airports during Revolutionary War"
Obviously, there were no airports in 1775. The Wright Brothers' historic flight came in 1903 and the first facility that can properly be called an "airport" came only a century ago, in 1919.
Fort McHenry wasn't built until 1793 and the "rocket's red glare" of Star Spangled Banner fame was in September 1814 during the War of 1812.
All Presidents—hell, all people who do a lot of public speaking—make mistakes of this sort. But Trump does it so often (his recent talk of "Sherman tanks," a World War II stalwart, as though they were the cutting edge of US Army armor comes to mind) genuinely makes one question whether he's that ignorant of history or suffering from serious mental decline.
Update (Doug Mataconis): Not suprisingly, Trump's mistake was a subject of humor on Twitter, including from yours truly: