Trump and the Fed
Trump doesn't understand (nor respect) the role of the Fed.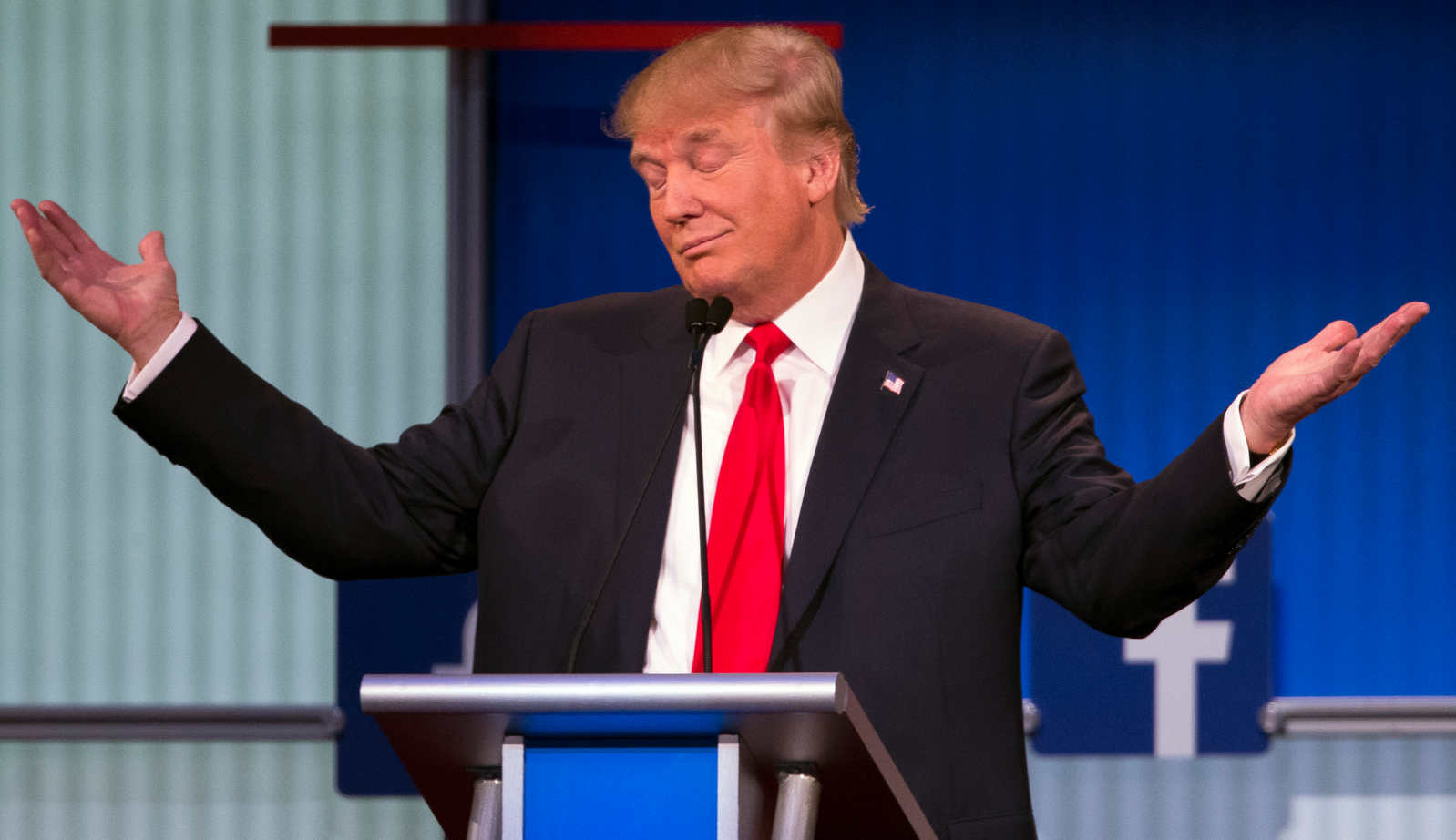 Via Bloomberg:  Trump Discusses Firing Fed's Powell After Latest Rate Hike, Sources Say.
President Donald Trump has discussed firing Federal Reserve Chairman Jerome Powell as his frustration with the central bank chief intensified following this week's interest-rate hike and months of stock-market losses, according to four people familiar with the matter.

Advisers close to Trump aren't convinced he would move against Powell and are hoping that the president's latest bout of anger will dissipate over the holidays, the people said on condition of anonymity. Some of Trump's advisers have warned him that firing Powell would be a disastrous move.

Yet the president has talked privately about firing Powell many times in the past few days, said two of the people.
It is not comforting that we should have to hope that "the president's latest bout of anger will dissipate over the holidays" so that we can avoid him attempting to engage in behavior that the entire structure of the Federal Reserve was designed to avoid, as well as creating serious stress in financial markets (after an already abysmal December).
On the first count:  the very design of the Federal Reserve is supposed to create distance between political considerations (i.e., what the President may want in terms of interest rates) and the professional consideration of the Board.   This is one of the reasons the Board serves staggered, 14-year terms, so that no given president can fully influence its makeup or decision-making.
Indeed, as I understand the process, Trump cannot fire Powell.  Rather, he would have to be removed by Congress. However, there may be enough ambiguity in the law for him to try. Even trying would just add further chaos to an administration without a permanent Chief of Staff, and with a lame duck Secretary of Defense who resigned in clear protest to Trump's approach to governing.
According to the Bloomberg piece:
It's unclear how much legal authority the president has to fire Powell. The Federal Reserve Act says governors may be "removed for cause by the President." Since the chairman is also a governor, that presumably extends to him or her, but the rules around firing the leader are legally ambiguous, as Peter Conti-Brown of the University of Pennsylvania notes in his book on Fed independence.
The problem is, if the "cause" is "Trump doesn't like the interest rates" then it really would be for a policy reason, which would destroy the purposefully designed independence of the body.
Such a move would represent an unprecedented challenge to the Fed's independence. Though he was nominated by the president, Powell was thought to be insulated from Trump's dissatisfaction by a tradition of respect for the independence of the central bank.

That separation of politics from monetary policy is supposed to instill confidence that Fed officials will do what's right for the economy over the long term rather than bend to the short-term whims of a politician.
This leads to the potential effects of a fight with the Fed:
Any attempt by Trump to push out Powell would have potentially devastating ripple effects across financial markets, undermining investors' confidence in the central bank's ability to shepherd the economy without political interference. It would come as markets have plummeted in recent weeks, with the major stock indexes already down sharply for the year.

[…]

Even routine changes at the top of central banks create uncertainty in markets as investors try to assess how tough a new leader may be in preventing the economy from overheating and accelerating inflation. Another problem with dismissing a sitting Fed chief may be finding a replacement who wants assurance that he or she won't succumb to the same fate as Powell.
This might be a good time to remind everyone that one of the reasons he didn't reappoint Janet Yellen because she was too short (via WaPo):
Powell's appointment was very unusual, as he is not an economist. He had served in a past Republican White House but was first tapped to serve as a Fed governor by Obama. During his initial tenure at the Fed, Powell was seen as largely supportive of the slow-but-steady interest rate increase strategy used by then-Chair Janet L. Yellen.

Trump considered reappointing Yellen to the post, and she impressed him greatly during an interview, according to people briefed on their encounter. But advisers steered him away from renominating her, telling him that he should have his own person in the job.

The president also appeared hung up on Yellen's height. He told aides on the National Economic Council on several occasions that the 5-foot-3-inch economist was not tall enough to lead the central bank, quizzing them on whether they agreed, current and former officials said.
A major problem with Trump is his unfailing belief that the people in government work for him, when it is he who is supposed to be working for us.  He truly does not understand his job.