Trump and Violating the Norms of Political Speech
An essay from earlier in the year by Jacob T. Levy underscores some of the points I recently tried to make about democratic norms in the current era.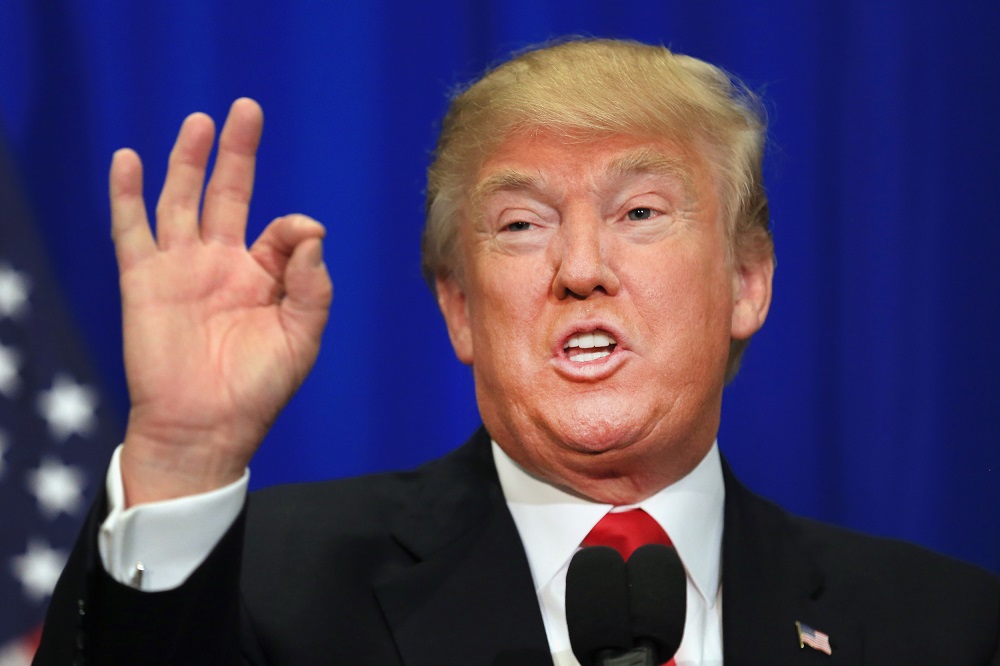 In a recent post, I detailed three baskets in which to place discussions and critiques of President Trump:  public policy, policy ignorance, and norms-violations.   In regards to that last category, which is the one that is the most significant, I would suggest an essay by Jacob T. Levy from earlier this year (but which I finally read this week after having book-marked it back in February):  The Weight of Words.
The essay is long, and worth a read in full.  I will not try and summarize it, save to note that it hits on a theme that has been discussed in the comments sections (and in posts) here at OTB:  whether we should pay attention to the over-the-top rhetoric used by this president (especially on Twitter), or whether we should take it seriously.  Levy clearly comes down on the "take it seriously" side, and I concur with his position and reasoning.
Along those lines, and in the context of Trump's "shithole/house countries" remarks, Levy starts with:
This seems to be part of a broader developing idea: ignore the tweets. Ignore Trump's inflammatory language. Ignore the words. What counts is the policy outcomes. People took Trump's "American carnage" inaugural address seriously, but after an exhausting year, it's tempting to find an excuse to stop listening.

Among too many conservatives and libertarians of the "But Gorsuch and tax cuts" variety, this is a way of saying "everything's fine." Among some on the left, such as CoreyRobin, it's a way of saying that Trump is a normal conservative, with all that entails for the moral status of other conservatives. Indeed, Robin sometimes draws comparisons to the policy disasters of the whole George W. Bush presidency (the Iraq War in particular) to suggest that Trump's first year isn't even particularly bad as far as Republican administrations go. And one-year-in retrospectives have often adopted the world-weary stance: Trump might talk like an authoritarian, but it doesn't really matter because he hasn't gotten his way. What he wants might be disastrous, but a year later we're still in NAFTA and NATO, there haven't been mass deportations, Hillary Clinton hasn't been thrown in jail, the separation of powers is intact, and so on. Just ignore his words.

I have a hard time believing that anyone really thinks like this as a general proposition. Certainly conservatives who spent the postwar era reciting the mantra "ideas have consequences" didn't think the words that carried political ideas were impotent. The longstanding view among conservatives was that Churchill's "Iron Curtain" speech and Reagan's call to "tear down this wall" were important events, words that helped to mobilize western resistance to Communism and to provide moral clarity about the stakes of that resistance. More recently, conservatives over the last ten years seemed to attribute totemic powers to words like "radical Islamic terrorism"—or, for that matter, "Merry Christmas."

Politics is persuasion as well as coercion. Immediate policy outcomes mainly have to do with coercion: who is taxed, regulated, expropriated, imprisoned, deported, conscripted, what wars are fought, who is kept out of the country by force of arms. This can't be neglected, of course. The early theorists of "deliberative democracy" in the 1990s seemed to overestimate the importance of speech in politics, imagining a world in which high-minded parliamentary debate on the floor of the legislature regularly changes lawmakers' minds and supersedes partisan positions, or in which voters engage in jury-like deliberations forever, never reaching a vote or the coercion that follows. But many others underestimate the importance and power of political speech, often under cover of seeming hard-headed and practical.

Indeed coercion and persuasion, power and speech, are always difficult to disentangle in politics.
Two things.  We see here the same categories (policy and norms) that I discussed last weekend as well as an underscoring of what should be obvious:  words and language matter in politics.  Levy concludes the introduction to his essay as follows:
Greg Sargent and I have both argued that one particular kind of Trump's speech, his especially outrageous and transparent lies, are words that have shaped the world: demonstrations of power, attempts to undermine the existence of shared belief in truth and facts. In the rest of this essay I will look at some other ways in which Trump's speech becomes part of political reality, as he and the media outlets that serve as his megaphone address the world, the US government, and the people.
He goes on, again in a piece I highly recommend, to detail the problems in these areas as he sees them.
I will note the following from his conclusion, which connects the area of listening to Trump's words and how they intersect my (and many others') concerns about norm-breaking in a democratic context:
The business of prioritizing procedural norms, the rule of law, alternation in power, and electoral fairness is psychologically difficult. It's counterintuitive to believe your cause is right and also to believe that it's right for your side to lose roughly half the time.  Being a good sport isn't easy even in sports, and the stakes are much higher in politics. A lot of people, including a lot of elected officials, never really manage it. But stating the norms out loud—in the US, affirming that they are central to the American system—helps to balance out the authoritarian and populist temptation. Failing that, keeping one's mouth shut (the way Mitch McConnell just smirks and shrugs when he changes Senate rules in order to make sure his side wins) has something to be said for it. But what populists and authoritarians do is to make a virtue out of the inclination to love our in-group and hate the out-group. As with his embrace of white nationalism, Trump's equation of opposition with crime and treason isn't just "norm erosion," a phrase we have seen a lot of in the last year. It's norm inversion,aligning the aspiration to do right with substantive political wrong.
Emphasis mine.