Trump Fires Esper, Names Acting SECDEF
A lame duck President has fired his Secretary of Defense and replaced him in probably violation of the law.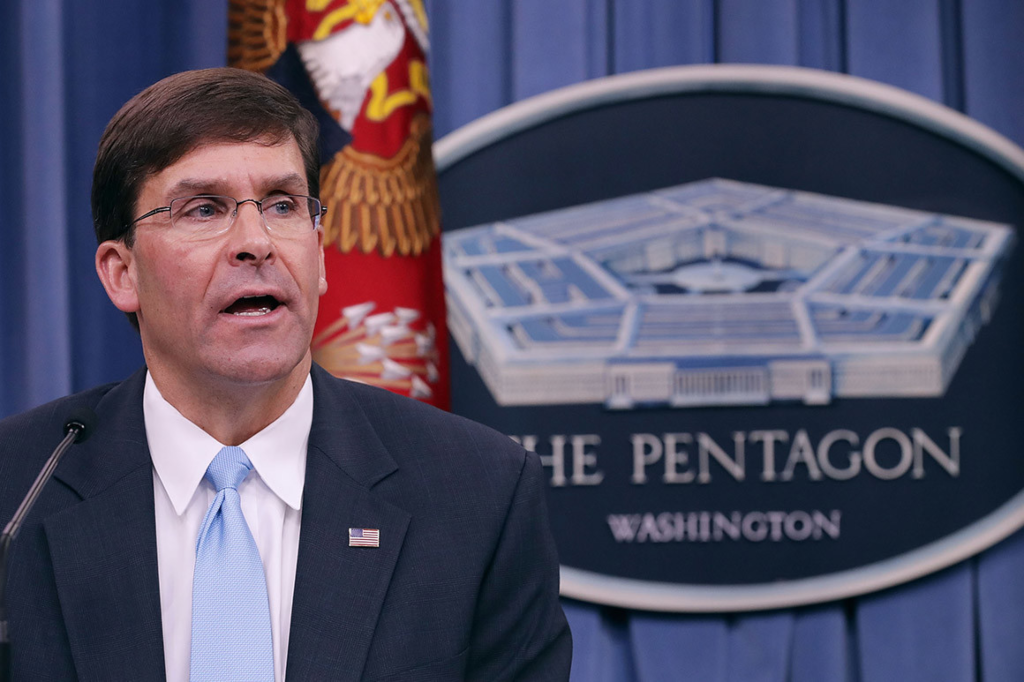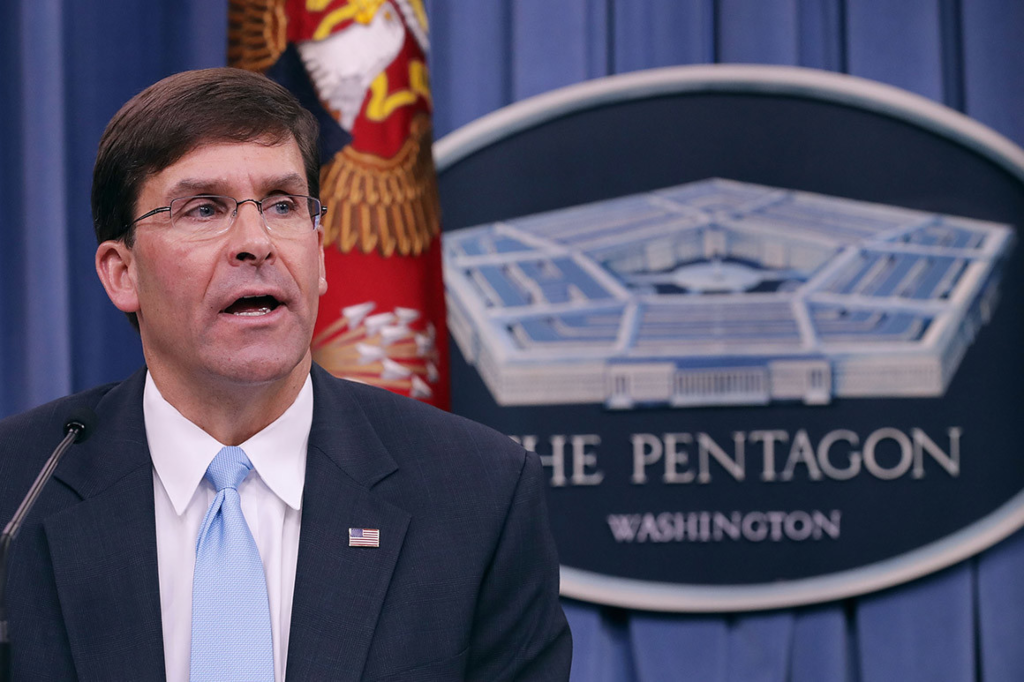 As had been rumored for days, Secretary of Defense Mark Esper has been fired, per a Tweet from the President.
CNN ("Trump fires Secretary of Defense Mark Esper"):
President Donald Trump announced on Twitter Monday that he has fired Secretary of Defense Mark Esper, and that Christopher Miller, who serves as director of the National Counterterrorism Center, will become acting secretary "effective immediately."

Esper's increasingly tense relationship with Trump led him to prepare a letter of resignation weeks ago, an attempt to fashion a graceful exit in the widely expected event that the President decided to fire him, several defense sources, including one senior defense official, told CNN.

Tensions between Esper and Trump also played out publicly and had been simmering long enough that the defense secretary had prepared a letter of resignation weeks ago, aware that the President could fire him by tweet at any time.

Esper had been on shaky ground with the White House for months, a rift that deepened after he said in June that he did not support using active-duty troops to quell the large-scale protests across the United States triggered by the death of George Floyd at the hands of police. Esper also said military forces should be used in a law enforcement role only as a last resort.

His remarks from the Pentagon briefing room were seen by many as an effort to distance himself from Trump's threats to deploy the military to enforce order on American city streets and went over poorly at the White House, multiple people familiar with the matter said.
Steve Vladick, a national security law expert, notes that the Senate-confirmed Deputy Secretary of Defense, David Norquist, should become the Acting Secretary until and unless a new nominee is confirmed under 10 U.S.C. § 132(b). But, he allows, there may be wiggle room: "*if* the Federal Vacancies Reform Act allows the President to appoint someone else as Acting Secretary notwithstanding § 132(b), Miller is a valid choice (because of his Senate confirmation)." He's dubious that FVRA overrides Title 10, though.
Obviously, this is irrelevant in Trump World, in that the House isn't going to bother to impeach him in the lame duck session and the Republican-majority Senate wouldn't vote to remove him, regardless. For that matter, even under normal circumstances, it would be politically stupid to try to impeach a President over a matter so mundane.
Trump has already started a "purge" of officials he believes disloyal and Esper is unlikely to be the last. It's an utterly bizarre act for a man on his way out of office in a few weeks and, yet, utterly unsurprising.