Trump isn't very Good at Basic Politics
Remember how people used to think he was playing multi-dimensional chess?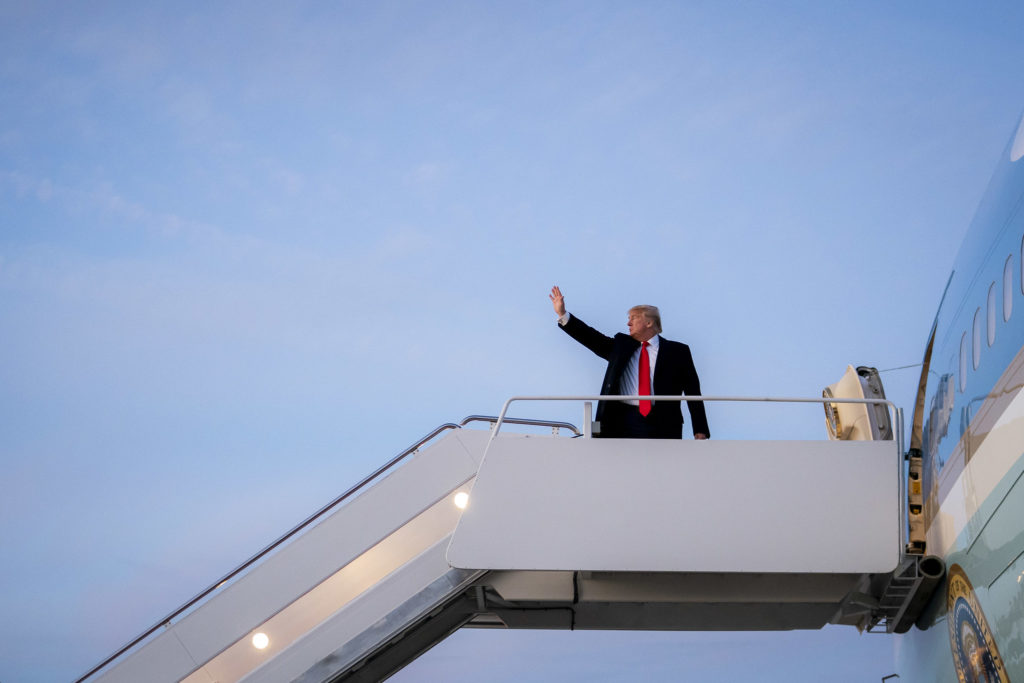 Remember how people used to think Trump was playing multi-dimensional chess? This was never a theory I subscribed to, thinking instead that while Trump clearly has a flair for crowd manipulation and an advanced instinct for media manipulation, that he really doesn't know what he is doing in his actual job as president. We have evidence that this is also true in terms of being a candidate for re-election.
For example, via Politico: Trump antagonizes GOP megadonor Adelson in heated phone call.
The 87-year-old casino mogul had reached out to Trump to talk about the coronavirus relief bill and the economy. But then Trump brought the conversation around to the campaign and confronted Adelson about why he wasn't doing more to bolster his reelection, according to three people with direct knowledge of the call. One of the people said it was apparent the president had no idea how much Adelson, who's donated tens of millions of dollars to pro-Trump efforts over the years, had helped him. Adelson chose not to come back at Trump.

When word of the call circulated afterward, Republican Party officials grew alarmed the president had antagonized one of his biggest benefactors at a precarious moment in his campaign. They rushed to smooth things over with him, but the damage may have been done.
Adelson may yet pony up cash for Trump, but it is manifestly stupid to antagonize donors, especially donors with as much money as Adelson.
In general, the pieces notes Trump's lack of efforts in this general area:
The Trump-blessed America First Action has been outraised and outspent by the leading pro-Biden Super PAC Priorities USA, which has been running an array of blistering commercials hitting Trump over his response to the coronavirus pandemic.

Republicans point to an array of reasons for America First's struggles. Some of the president's aides point out that, much to their frustration, he has shown less interest in super PAC fundraising than Barack Obama did ahead of his successful 2012 reelection. He's also shown a reluctance to do the kind of glad-handing, cold-calling, and grooming of billionaires needed to cultivate a well-funded super PAC.
Who would have guessed that Trump might not want to work very hard?
The piece also noted that donor reluctance may well be linked to not wanting to invest in what increasingly looks like a losing cause.
But, forget fundraising, the story that I have been thinking of all week in regards to Trump being bad at re-election politics is the expiration of coronavirus relief legislation at the end of July with no serious effort on the part of the Trump administration to get a second round of relief out into the economy.
Consider the following elements:
A pandemic
Job loss
GDP contraction
A Democratically controlled House willing to spend a ton of money
A Senate minority willing to do so as well.
All of this could sum to a signing ceremony that the sitting president could use to help bolster his re-election chances and be able to show some semblance of caring for all the folks who have economic anxiety in certain swing states in these trying times. Indeed, if he/his team could be seen as having brokered a deal it would be to his benefit.
Indeed, it is Populism 101 that a populist politician uses office to find ways to spend government resources to help supporters in ways that should help the populist leader's political fortunes.
Beyond even bolstering support, Trump is handing Democrats another reason for voters to vote for them and not Republicans. After all, in the middle of a serious economic downturn, the Democrats are willing to help and the Republicans aren't. Whom does that help electorally in November?
Via the NYT: Without $600 Weekly Benefit, Unemployed Face Bleak Choices
Until a few days ago, most analysts expected Congress to agree on a new emergency spending bill that would include at least a partial extension of the extra unemployment benefits, perhaps including retroactive payments for the period when the program lapsed.

But negotiations stalled, and in an appearance at his golf club in New Jersey on Friday, President Trump said that if no deal was reached, he would issue an executive order extending the extra benefits in some form. It is unclear whether he has the authority to do so, or how long it will take for states to start paying out the benefits if he does.
So, benefits run out, negotiations stall, and president plays golf. This is terrible politics, plain and simple.
And this isn't going to be enough (also vie the NYT): Trump Threatens to Bypass Congress as Stimulus Talks Fail Again:
In a hastily called evening news conference after talks on Capitol Hill broke up without a compromise, Mr. Trump said he could sign executive orders within a week to delay payroll tax collections, extend an eviction moratorium, give flexibility to Americans who owe student loans and supplement unemployment benefits through the end of the year.

"If Democrats continue to hold this critical relief hostage, I will act under my authority as president to get Americans the relief they need," Mr. Trump said in a ballroom at his golf resort in Bedminster, N.J., where dozens of club members, some sipping wine, gathered to watch as the president claimed that the economy was quickly bouncing back.

It was not clear what power Mr. Trump might have to move unilaterally to extend jobless aid or otherwise redirect federal relief money as he sees fit because Congress controls spending. And Mr. Trump conceded that such a move was likely to be met with a legal challenge that would block any help from reaching the tens of millions of Americans who have depended for months on $600 weekly federal jobless payments that vanished last week in the absence of a deal to extend them.

"Probably, we'll get sued," Mr. Trump said.
First, this is not the kind of relief most people need. Second, I am not sure if he can even pull it off legally (as noted). And, third, the impasse is, as I understand it, in the Senate, which is controlled by Republicans as well as Trump himself:
Mr. Trump has remained steadfast in his public opposition to any money for states and local governments, which he has falsely said would go only to states run by Democrats and does not have any relationship to the current crisis.
He can certainly try to blame Democrats, and many will believe him, but this is just stupid politics at the moment (and bad governance).
I recognize that the preponderance of voters who are likely to be helped by an extension of benefits would be voting Democratic, but given that Trump only managed to win the White House by roughly 78k votes over three usually Democratic states (MI, WI, and PA), one would think he would understand the value of votes on the margins.
But, of course, he doesn't. As his management of the pandmeic has demonstrated (along with dozens of other examples), he doesn't know how to govern and now he is demonstrating that he doesn't know how to run for re-election (especailly with his main tool, rallies, taken off the table).