Trump More Racist Than George Wallace?
Contemporaneous polling says Yes.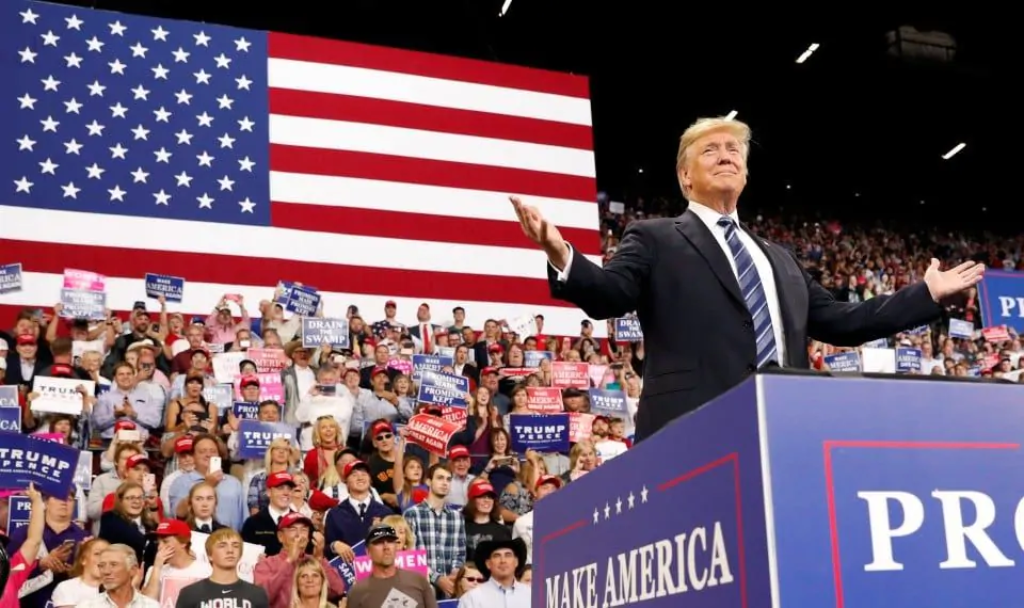 CNN's Harry Enten contends, "More voters think Donald Trump is a racist than thought George Wallace was in 1968."
A Quinnipiac University poll out this week shows that a majority (51%) of voters believe that President Donald Trump is a racist. Forty-five percent say that he is not.

To opponents of the President, this poll may not be surprising. But think about it for a second. This isn't just the normal opposition you'd expect to a president. This is a majority of voters saying their president is a racist.
Compare these numbers to a Harris poll from September 1968. Former Alabama Gov. George Wallace, a segregationist, was running for president as an opponent to the Civil Rights movement. As he campaigned, 41% agreed when asked whether Wallace was a racist. That was basically even with the 40% who disagreed with the statement.

There are a few ways to look at these numbers, and none are complementary to Trump. You can say that more voters believe Trump is racist than believed a segregationist running for president in 1968 was. You could be generous to Trump and say that the spread between racist and not a racist (5 points in Trump's case and 1 point in Wallace's case) is closer because more voters were undecided on Wallace. Even so, the net margin for Trump being a racist is wider than it was in Wallace's case.

Perhaps, the one bit of decent news for Trump in these numbers is that they are fairly stable. Even before Trump's most recent comments, many voters thought he was racist. In the summer of 2018, 49% of voters said Trump was racist in a Quinnipiac poll. This was slightly higher than the 47% who said he wasn't racist.
The stability of the finding is likely more significant than the direction in terms of the political impact. There's very little Trump could do at this point to change people's minds. If you don't think he's racist now, you could likely find a way to wave it off if he showed up at a press conference in a Ku Klux Klan uniform and declared "I am a racist."
Otherwise, while interesting, comparing two different polls taken fifty-plus years apart likely tells us more about the times than the people being compared.
Wallace was certainly more openly racist than Trump. He was an unabashed segregationist whereas Trump would vehemently deny being racist despite ample evidence to the contrary. Then again, Wallace wasn't particularly radical for his time. White supremacy operated in the open then; there was no need for code words.
Compared to the norms of his day, Trump seems obviously much more racist than Wallace. He's seemingly a man decades out of sync with his era. And yet roughly half the populace seems not to mind all that much.