Trump Staffers Too Toxic to Hire
White House service is usually a ticket to high-paying jobs in Washington. Not so for the current administration.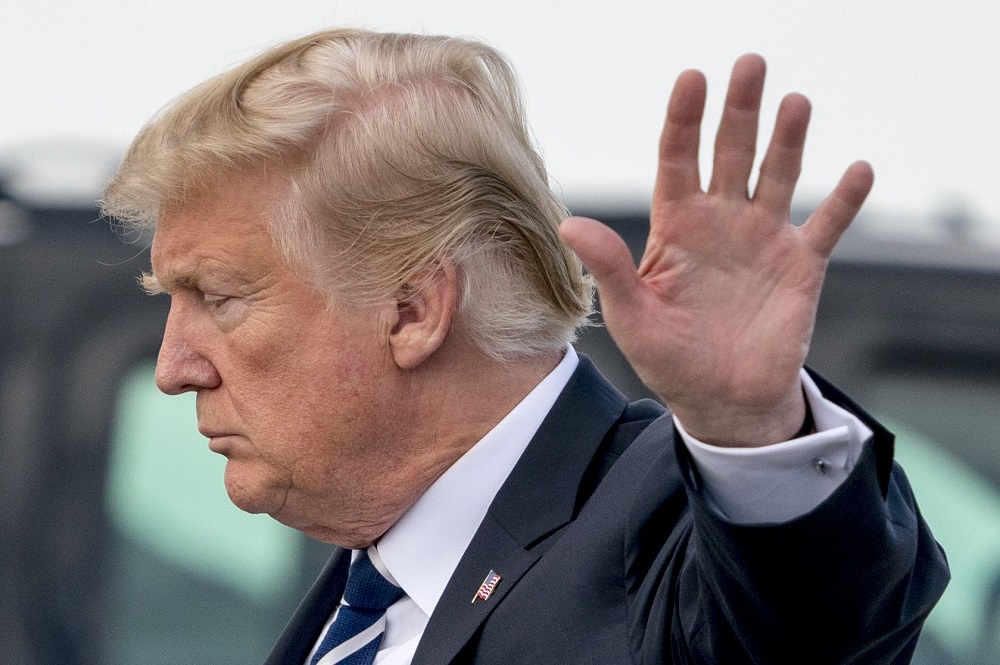 BuzzFeed ("Trapped In The White House: Many Trump Aides Are Too ]Toxic' To Get Jobs"):
Trump administration officials looking to escape to the private sector are getting a rude awakening: No one wants to hire them.

Companies and firms who used to recruit from presidential administrations and brag when they were successful in poaching an aide are making the calculation that the risks of bringing on a Trump administration official outweigh the rewards, according to interviews with 10 current and former administration officials, top recruiters, and lobbyists who did not want to be named to talk candidly. BuzzFeed News reached out to them after previously reporting during an especially chaotic stretch for the Trump White House that some officials were trying to leave but finding their job prospects to be "pretty bleak." That's especially pronounced for more junior staff.

The leadership at a prominent, bipartisan Washington public affairs firm went as far as to make an active decision not to hire from the Trump White House because of the "reputational risk" associated with it, a former White House official was recently told. The official asked BuzzFeed News not to disclose the name of the firm.

In another case, a White House official said he was rejected out of the blue for a job after being given indications he would be hired and was explicitly told his affiliation with the Trump White House had been a problem for some at the company.

The realities of the grim job prospects have also become clear to two associates who worked for President Donald Trump's campaign but never went into the administration. They told BuzzFeed News they've been offering some of their former colleagues who now work at the White House regular advice in recent months on how to land job opportunities, but so far those colleagues have been unsuccessful. Both also said they were glad they ultimately chose not to join the administration after seeing their friends struggle.

[…]

Although the Trump administration has already seen unprecedented turnover, many of the departures have been firings or resignations. Some who have left on their own accord have just gone back to their previous jobs and not exited for lucrative outside offers.

Several sources said it has been especially hard for mid- and lower-level aides to find new jobs, but even some senior-level staffers are struggling — particularly those who either got their jobs after working for the campaign and were new to government work or those who have gotten dragged into the Russia investigation.

The dark cloud of special counsel Robert Mueller's probe hanging over the administration has made those in the private sector wary of doing any hiring from Trump world.

"There's a legal risk there," said another leading Washington consultant who specializes in placing government officials in the private sector. "There's a certain level of uncertainness around the toxicity. Generally, there aren't a ton of jobs waiting for those people."

[…]

Keeping their future career prospects in mind is also one of the reasons why Republicans are turning down opportunities to work in the administration. Middle-aged Republicans who would typically jump at the chance to work in a GOP administration are foregoing the opportunity in part because they don't want to jeopardize their future career options.

"I have another 15-20 years of working in town," said one prominent GOP lobbyist. "The risk is just not worth it."
Granting that there is little in the way of data here, this rings true. We haven't had a presidency this toxic since Richard Nixon resigned in disgrace.
In the national security space, at least, there were a huge number of Republicans who would have been shoe-ins for service in any other GOP administration who decided they could not work for Trump. Presumably, that was true in other sectors as well. As a result, Trump was mostly getting second- and third-tier talent or relying on retired (and in the case of H.R. McMaster, serving) generals and admirals to fill posts. Once those guys crashed and burned, it was even harder to find their replacements—and, in some cases, their replacements' replacements.
Fair or not, then, those who have worked for Trump are tainted as either not particularly high caliber or somehow responsible for the mess that is this White House. The reputational hit to a firm hiring them, then, is huge and not likely to be offset by access to a president famously disloyal to his people.
Add in the various ongoing legal investigations and the risk that the new hire might be implicated, and it's simply not worth it.