The Ever-Shifting Media Landscape
BuzzFeed, Disney, and others are making big cuts.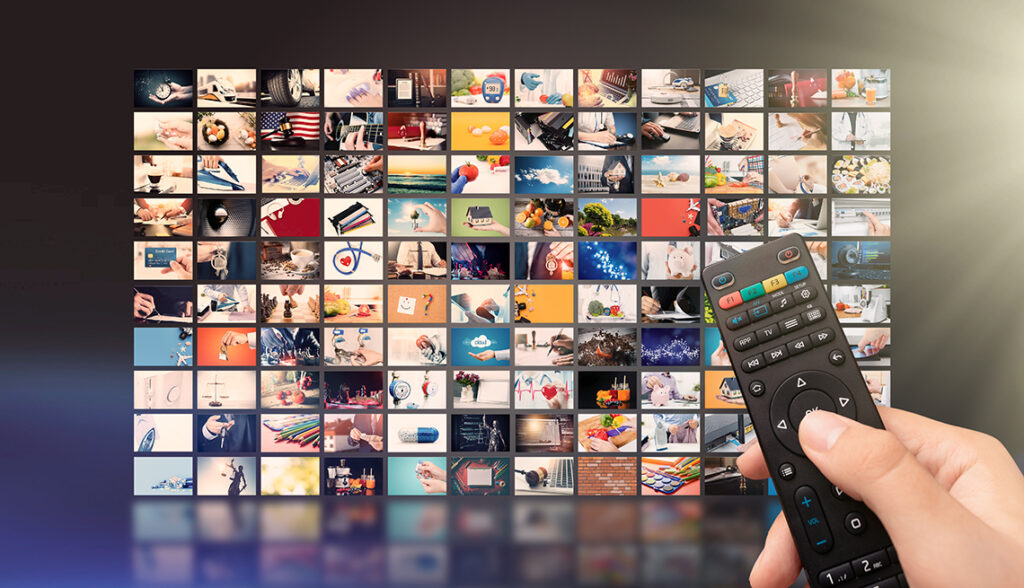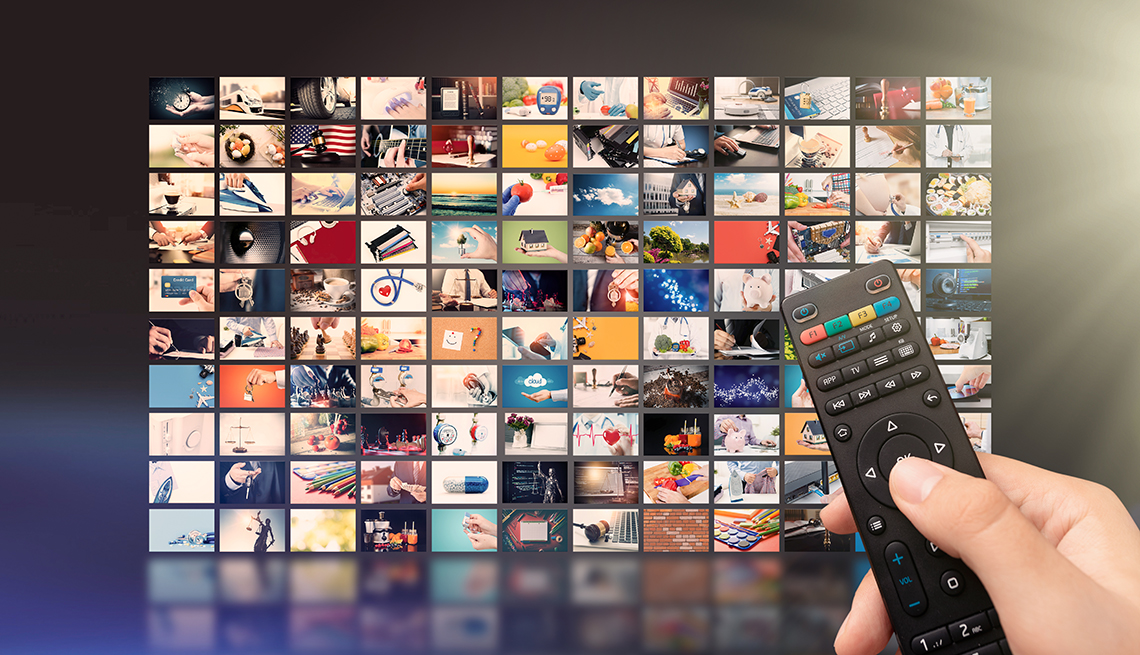 The surprise shuttering of BuzzFeed News has drawn considerable commentary.
The Nation's Maria Bustillos contends "BuzzFeed's Epic Fail Is Bad News."
A new understanding of mass media can be seen unfolding, day by day, on BuzzFeed.com's homepage over the years; its whole trajectory is available for examination at the Wayback Machine. Before the launch of BuzzFeed News in 2012, virality was all, and no consideration of taste or public interest prevented the headline "Bristol Palin Lost Virginity While Drunk on Wine Coolers" from topping the charts in 2011, alongside sponcon from KFC and a bald Lady Gaga singing "Hair." By 2013, though, the homepage stories concerned Russian anti-LGBT law enforcement at the upcoming Olympics, Nevada Senator Harry Reid telling the Senate to "Sit Down and Shut Up," and "Cleveland Kidnapper Sentenced to 1,000 Years"—all of them right next door to "25 Ways to Up Your Ponytail Game."

Unpredictably, this interactive and shareable world of listicles, recipes, and quizzes had put serious investigative reporting into an electrifying new context. Readers found that the people behind the bylines, whom they'd come to like and trust, were liable to have more interesting and more relatable perspectives on, say, the wild allegations of the Steele Dossier than anything they might find in the well-mannered pages of The New York Times or The Washington Post. For many younger readers, news itself now means something different, something more elastic, more intimate, and less distantly institutional, because of BuzzFeed. In a riveting piece at The Atlantic last Thursday, Smith described his adoption, back then, of this new approach: "I found that I could drive the political conversation simply by telling my readers what I knew in plain English, when I knew it."

So who brings you the news—who should bring it your way, and how? Alongside Gawker and its contemporaries, like Deadspin, The Awl, Splitsider, The Hairpin, and The Toast, BuzzFeed News perfected that now-familiar style of Internet storytelling, based in connection between journalists and their public. But media magnates have never been at ease with developing assets they cannot fully control. When a publication's real allegiance is to its readers—when journalism is a matter of public trust first, and a product second—commercial interests are liable to find reasons why it's not sustainable, not profitable, no longer worth risking millions in capital, and put the kibosh on it.

The ups and downs of this demented roller coaster have accelerated over the years, as new media businesses were deluged in gold, embarked on insane expansion plans, leased wildly expensive real estate, and then almost as suddenly crashed, yanking the Aeron chairs right out from under another few hundreds or thousands of hapless media professionals.

There's been no shortage of can't-stop-won't-stop tech triumphalists, from Peretti to Jeff Bezos to Elon Musk to Marc Andreessen, and each will have his own reckoning, in time. The larger issue raised by the closing of BuzzFeed News is what readers stand, increasingly, to lose. For all of BuzzFeed's idiosyncrasies, or even its faults, one of the things its news division represented was a corralling of resources to get the facts and bring them to the public. As former BuzzFeed tech editor Charlie Warzel wrote last week, "The business of news gathering—not content creation—is expensive, and it does not scale." With rare exceptions, like the magazine you're now reading, honest, clear and transparent journalism that is built for readers, rather than corporate shareholders, is in short supply. The method of funding it needs to change, and drastically.

Public and private companies are very different animals, subject to different pressures and imperatives. Once a company goes public, it must show growth and hit its marks, or face a declining stock price that will render it vulnerable to a takeover. So we hear, again and again, the same story of how shareholder demands for profits led directly to a media company's being stripped for parts, as told by the firms that still chose to drink from the poisoned chalice of capital. Who cares if BuzzFeed News won a Pulitzer for its coverage of China's mass detention of Muslims, a National Press Foundation award for its investigation of private psychiatric hospitals, an Ellie for revealing abuses in the US guest worker program, or a Polk Award for its exposé of a Chicago police detective who framed at least 51 people for murder? Shareholder pressure to shutter BuzzFeed's news division was reported more than a year ago, prompting layoffs and departures that included newsroom leader Mark Schoofs, who'd been at the helm for less than two years.

[…]

The future of press freedom still lies to some degree in the hands of rich men like Peretti, Bezos, Zuckerberg, Musk, and Andreessen, and that leaves readers at the mercy of their willingness to let journalists do their jobs—which history has already shown us they likely won't. As the demise of BuzzFeed News reminds us once again, it's very easy to imagine such men asking themselves why they should be funding journalistic outlets that barely break even and are staffed with the kind of renegades who are principled enough to bite the hand that feeds them. They might ask themselves, who needs this? The answer is, we all do.
The Atlantic's Charlie Warzel, an alumnus of BuzzFeed News, proclaimed "The Internet of the 2010s Ended Today." After some anecdotes of what it was like to work there during its heyday, he observes,
One can attribute the site's cultural relevance, the industry enthusiasm around the work, and even the rivalries and haters to BuzzFeed News's unofficial mission: to report on the internet like it was a real place, and to tell stories in the honest, casual tone of the web. At the time I joined, this was, if not a new kind of journalism, certainly an updated model for seeking out stories—one that's now been fully absorbed by the mainstream. At its simplest, it might have meant mining a viral tweet or Reddit thread for ideas, but more often than not, it meant bearing witness to the joy, chaos, and horrors that would pour across our timelines every day and using them as a starting point for real reporting. It meant realizing, as I and my colleagues did, during the on- and offline manhunt for the Boston Marathon bombers, that a new culture of internet vigilantism was beginning to take hold in digital communities and that the media no longer unilaterally shaped broad news narratives.

Reporting on the internet like it was a real place led some of my colleagues to peer around corners of our politics and culture. In 2015, Joseph Bernstein outlined the way that "various reactionary forces have coalesced into a larger, coherent counterculture"—a phenomenon bubbling up in message boards such as 4chan that he called a "Chanterculture." To read the piece now is to see the following half decade—reactionary MAGA politics, Trump's troll armies, our current digital culture warring—laid out plainly. The Chanterculture story is a BuzzFeed News archetype: Movements like this weren't hard to see if you were spending time in these communities and taking the people in them seriously. Most news organizations, however, weren't doing that.

People afflicted with Business School Brain who didn't understand BuzzFeed News (including one of the company's lead investors) often described it like a tech start-up. This was true only in the sense that the company had an amazing, dynamic publishing platform—a content-management system that updated almost daily with new features based on writer input. But the secret behind BuzzFeed News had nothing to do with technology (or even moving fast). The secret was cultural. Despite the site's constant bad reputation as a click farm, I was never once told to chase traffic. No editor ever discussed referrals or clicks. The emphasis was on doing the old-fashioned thing: finding an original story that told people something new, held people to account, or simply delighted. The traffic would come.

[…]

The business of news gathering—not content creation—is expensive, and it does not scale. BuzzFeed News's bread and butter—telling the internet's stories and leveraging its systems to promote them—was only nominally a technology strategy, and one that was yoked to the success of other venture-funded social-media companies, including Facebook. The fate of the entire digital-media ecosystem was dependent on the line going up and to the right in perpetuity—or at least until the moneymen saw their returns. Just how infectious was this "perpetual growth" mindset? In the mid-2010s, BuzzFeed turned down a rumored $500 million acquisition offer from Disney, perhaps in part because it wanted to become Disney.

Around the time I left in 2019, it became clear that browsing and attention habits were shifting, turning places like Facebook into ghost towns for politically radicalized Boomers. This was the first time I heard internal rumblings of investor concern. I started hearing people whisper the word profitability—a term I'd never had occasion to hear around the office—a lot more. It took less than four years to fully internalize the lesson that venture capitalism is just a form of gambling: You invest in 10 companies to make money off one, and employees are the chips. News, no matter how much technology you wrap around it, may be a public good, but if you're looking for Facebook-level exits, it's a bad bet.
The thing is that the news business, in the United States at least, has always been a business. While there was a relatively brief period starting in the late 1960s when we subsidized the Corporation for Public Broadcasting, which supports PBS and NPR, fairly heavily, everything from the local newspaper to the nightly network news is supported by some combination of advertising, subscriptions, contributions, and the vanity of rich owners. Over-the-air broadcasters, which depend on FCC licensing, are required to air a certain percentage of "public interest" programming, so tend to treat news as a business expense, but relatively few non-geriatrics still watch given so many alternatives.
While I understand why The Nation would resent quality reporting being at the mercy of the whims of playboy financiers, it has almost always been the case. That's especially true of political reporting, opinion journalism, and the like for which the audience is small and, because the products are relatively undifferentiated, unwilling to pay what it costs to produce.
Further, the media environment constantly changes. There was a brief moment when blogs, including this one, were money-making concerns because we were The Cool New Thing and advertisers were scrambling to market to our readers. It didn't take long at all for that to change, both because readers tended not to click through the ads (if they were seeing them at all, given the proliferation of ad blockers) and because Twitter, Facebook, and other venues cannibalized the readership.
Another story making the rounds today further illustrates this: Disney is laying off thousands of people, including yet another round of ESPN staffers and high-priced contributors like FiveThirtyEight's Nate Silver. For years, it seemed like ESPN had a license to print money because it was the indispensable channel that cable and satellite companies had to offer. With the great unbundling driven by the rush to streaming, that model collapsed and ESPN has been laying off talent in droves year after year.
And the streaming companies themselves, including Disney+, have found that there are too many of them competing for the same subscribers. After years of frenzied competition to create original content, many of them are cutting back—going so far as to shelve programs that they've paid millions to create without airing them.
All of this is frustrating for talent and consumers alike. But damned if I know what to do about it. There's simply more content being produced than we have the time to consume and there's only so much money to go around.