Trump Tells Kid Calling Santa Hotline That Believing At His Age Is "Marginal"
President Trump tried to get into the Christmas spirit last night. He failed.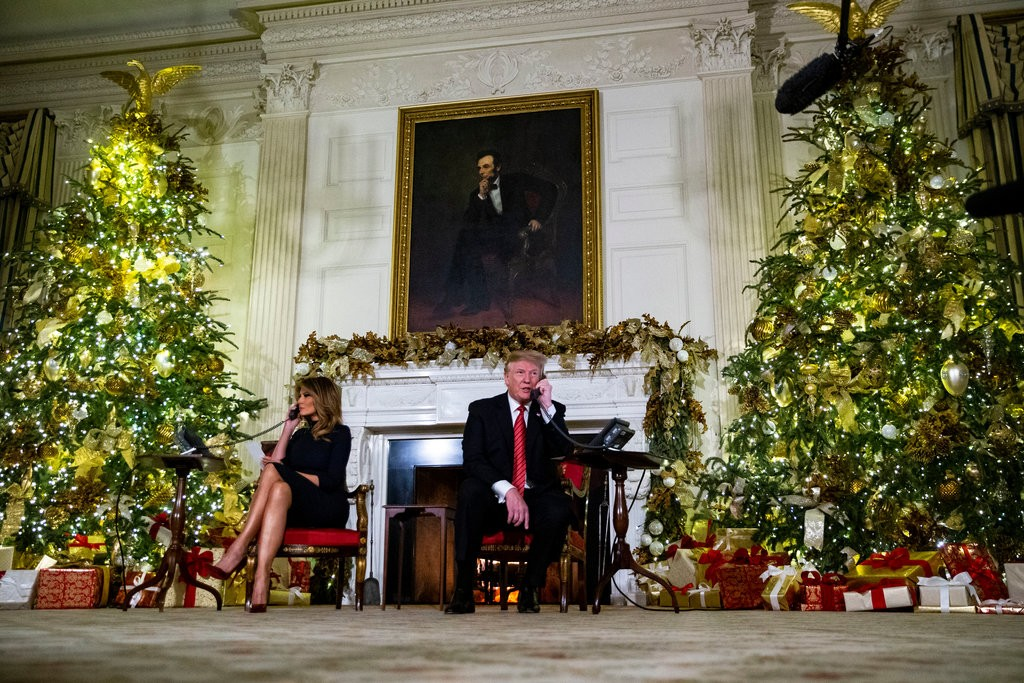 President Trump tried to get with the Christmas spirit last night, but proved himself incapable of doing that:
Hey, kids under 8 years old, thanks for reading The New York Times. But this time, please don't. Maybe go play Minecraft or something instead.

… O.K., are they gone now? Cool. Here's what President Trump said to a child about Santa Claus on Monday.

Donald Trump, answering phone call from 7-year-old on Christmas Eve: "Are you still a believer in Santa? Because at seven it's marginal, right?" pic.twitter.com/VHexvFSbQ1

— The Daily Beast (@thedailybeast) December 25, 2018

Sadly, we do not know how the 7-year-old, named Coleman, responded to the president of the United States' suggestion that his parents had been lying to him all his life and that he would probably get wise to it soon. The president made the comments from the White House while he and the first lady, Melania Trump, fielded calls from a hotline for children wondering where Santa was.
Not surprisingly, this didn't go over very well on social media.
On some level, I suppose, it's a legitimate question because seven or eight is roughly the age at which children stop believing in Santa Claus, either because they hear the truth from friends, because they discover where Mom and Dad hide the presents, or, as was the case for me around that age, they just figure it out on their own. But if a kid is calling the hotline "tracking" Santa's journey on Christmas Eve it's pretty obvious that they still believe in Santa Claus. Seriously, Mr. President can't you do anything right?
Now, this is a War On Christmas!