Trump's New Tariffs Are Going To Hurt
President Trump's newest tariffs went into effect over the weekend. They're going to hurt.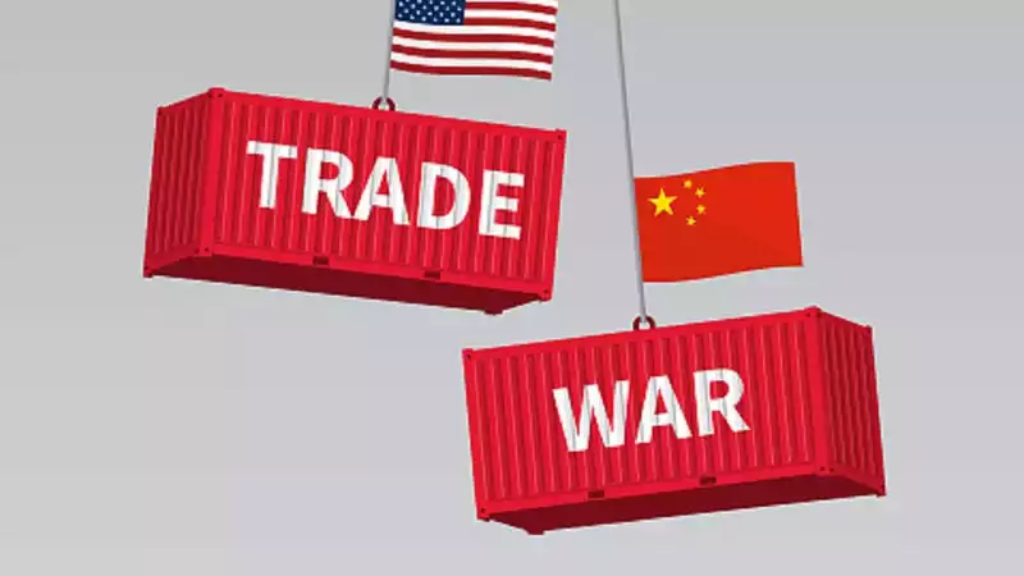 The start of a new month means a new round of dumb, ill-advised tariffs on Chinese goods from the Trump Administration and they're going to have a serious impact on the average American family:
It just became 15% more expensive for U.S. companies to import everything from milk to diapers and sports equipment from China.

Tariffs on $112 billion of Chinese goods went into effect Sunday. While some duties have been delayed and some items have been removed from the original list of $300 billion Chinese imports, many everyday grocery items and household staples will still be targeted beginning Sunday, according to an official list that spans 122 pages.

Chinese retaliatory tariffs ranging from 5% to 10% on a portion of $75 billion U.S. goods also are scheduled to go into effect Sunday.

The newest round of tariffs on Chinese goods are consumer-focused and will cost the average American household $1,000 a year, J.P. Morgan estimated.More than 160 industry groups have condemnednew tariffs on China and the escalation of the trade war. Furthermore, over 30% of US companies are blaming tariffs for disappointing second quarter profits, according a Wells Fargo analysis.

Yet, President Donald Trump claimed "badly run and weak companies" are blaming his tariffs on China for difficulties they face
Meanwhile, Ana Swanson at The New York Times notes that the U.S. and China seem to be moving further apart with no clear end in sight:
President Trump's trade war with China entered new territory on Sunday as his next round of tariffs took effect, changing the rules of trade in ways that have no recent historic precedent and driving the world's two largest economies further apart.

American tariffs on foreign goods had already climbed higher than any time since the 1960s before Sunday, when the United States imposed a new 15 percent tariff. The levies on food, clothing, lawn mowers and thousands of other "Made in China" products come as the president prepares to tax nearly everything China ships to America. The move will bring average tariffs on Chinese imports to 21.2 percent, up from only 3.1 percent when Mr. Trump came into office, according to data from the Peterson Institute for International Economics.

China has responded by raising barriers to American companies and their products, while easing them for other nations. Trade between the world's two largest economies has slumped, and China, which had long been America's biggest trading partner, dropped to third place in the first half of the year, behind Mexico and Canada.

American companies that once believed the trade war would blow over are now scrambling to limit their exposure to China, in some cases shifting production to other countries, like Vietnam, to avoid tariffs that will soon reach as much as 30 percent.
None of this should come as a surprise, of course. Contrary to everything that the President has said, tariffs on imports ultimately end up getting paid for by end-users and consumers. In this case, the fact that the end-user is the American consumer means that higher prices for a whole host of consumer goods just on the eve of the most important period for American retailers of the entire are inevitable. This will likely translate into lower consumer spending in response to the higher prices, and greater pain for a retail industry already facing pressure from competition with online shopping. This could lead to problems for already struggling retailers such as J.C. Penny and Sears, both of whom have been close to the edge of extinction for years now. Other retailers, such as WalMart and Target, will likely be able to withstand the bad winds due to the fact that they've both developed relatively robust online shopping divisions.
These new tariffs, if they are imposed, are likely to have an even bigger impact on consumers than previous rounds of tariffs have. In part, this is because previous tariffs have largely tried to avoid increasing the prices of consumer goods in ways that would make it noticeable. To a large degree, though, we've run out of ways to avoid placing tariffs on consumer goods and so here we are. This is why retailers are warning the Administration that these latest round of tariffs would result in higher consumer prices and layoffs in the retail industry. Additionally, the fact that these tariffs, which could rise to as high as 25% according to reports, would go into effect as the economy is shifting toward the holiday shopping season could mean that the impact on the economy is even more widespread than forecast.
The President is fond of saying that "trade wars are good and easy to win," As we've seen, the fact is that they are bad and everyone loses.