Tuberville Beats Sessions for AL GOP Senate Nomination
Tommy Tuberville is likely the next Senator from the state of Alabama.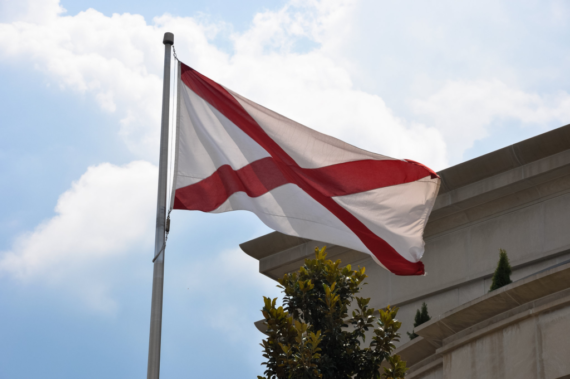 In yesterday's Republican primary run-off for the chance to challenge sitting Senator Doug Jones (D-AL), Tommy Tuberville bested Jeff Sessions 60.74% to 39.26% (with all precincts reporting). These results comport with the limited polling that had been done of this race and was a massive repudiation of Sessions, who had held the seat for two decades before resigning in 2017 to becomes Trump's first attorney general.
This puts Tuberville, a retired college football coach (with a notable stint at Auburn University in Alabama) and a political novice on a clear pathway to the US Senate. While the seat is currently occupied by a Democrat, the probabilities have always been that the Republicans would recapture the seat in 2020.
Readers of this site/general observers of national politics will recall that Sessions' move to the AG slot led to a special election to fill the seat, that Doug Jones narrowly won over Roy Moore. Without getting into a huge amount of detail, Moore was a problematic candidate who managed to win the run-off primary for the nomination in the context of a wider scandal within Alabama GOP politics that damaged Luther Strange (the appointed temporary replacement for Sessions). Moore then had to deal with allegations concerning inappropriate interest in women much younger than himself earlier in his career.
The short version of all that being: Jones was only able to win due to a confluence of several almost-impossible to recreate circumstances: a special election, a scandal involving the governor who appointed Strange, and a panoply of credible accusations of disturbing behavior by Moore. Even with all of that, Jones only won 49.9% to 48.4% (with 1.7% going to write-in candidates).
Trump won Alabama in 2016 by 28 percentage points. Current polling has Trump up by 14 in the state at the moment (which, if it holds, would be a remarkable outcome in terms of being low, actually) and Tuberville up by 10 over Jones. It would be truly remarkable for a Democrat win a statewide race in a presidential year. I expect those gaps to grow in the Republican's direction, in fact.
I cannot see a reasonable scenario wherein the Democrats retain this seat.
Aside from all of that, the run-off is a fascinating chapter in the era of Trump. Sessions was an early key supporter and yet illustrates the folly of allying with Trump. This was especially true if one attempts to behave ethically, which is what Sessions did in recusing himself from matters linked to the Russia investigation. Regardless of one's views of Sessions' politics (and the fact that Stephen Miller was once his communication's director may give one a sense of such) it is still the case that Sessions did try to behave like a normal cabinet member, and it got him fired. Further, despite attempts to base his election as a pro-Trump Republican, Sessions also earned the ire and opposition of his former boss.
Meanwhile, Tuberville is, at least in form, a clear manifestation of Trumpism in the sense that his campaign is fueled by a combination of bravado and celebrity. There is no there there save simplistic policy positions and platitudes. He is a pure amateur in the arena of politics and governing.