Two Americas?
Yet more evidence that we're a nation divided.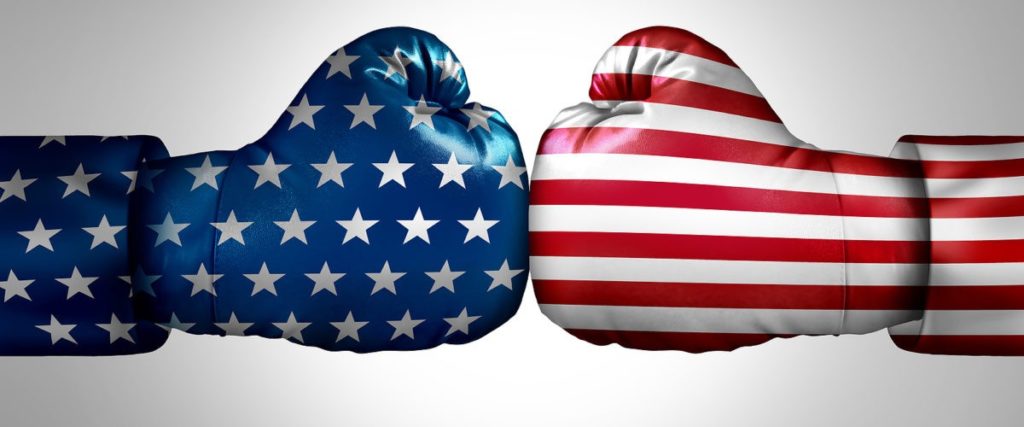 A Guardian report declares "'Two Americas' may emerge as Delta variant spreads and vaccination rates drop." The crux:
Only 52% of Republicans said they were partially or fully vaccinated, and 29% said they have no intention of getting a vaccine, according to a CBS News/YouGov poll. 77% of Democrats said they were already vaccinated, with just 5% responding that were resisting the vaccine.
I would argue that this demonstrates that "two Americas" already exist and this is just another manifestation.
Then again, a report ("Far-right activist Ammon Bundy announces run for Idaho governor") seen on the sideline of the article gives me some modest hope.
Idaho Republican party chairman Tom Luna said this month that Bundy is not welcome among GOP ranks, KTVB reported, pointing to Bundy's failure to register as a Republican before at the time he filed initial campaign paperwork.

"Furthermore, we do not support his antics or his chaotic political theater," Luna said. "That is not the Idaho Republican Party, and we will not turn a blind eye to his behaviors."
This is a state that voted to re-elect Trump 63.89% to 33.09% last November. Alas, given that there's a primary system for choosing the nominee, it's not obvious that Luna has any say in the matter.