Texas Case Pits Transgender Rights Against Parental Rights
A custody case out of Texas raises issues about how to react to and treat a child who identifies as a gender different from their biological sex.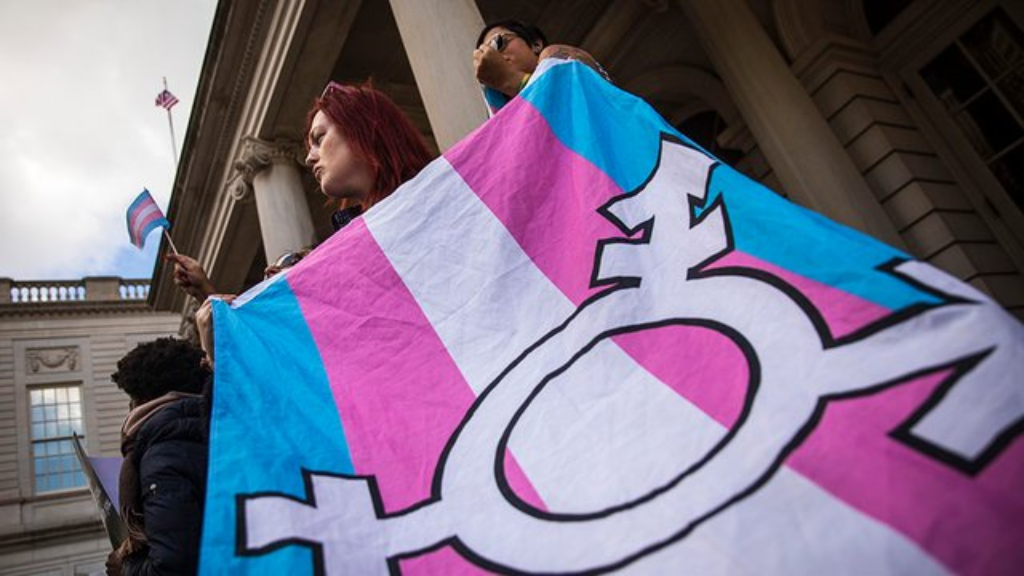 A custody case out of Texas is raising issues regarding the treatment of children who appear to be exhibiting signs of being transgender as well as the proper role of government in these sorts of matters:
There is little that Jeffrey Younger and Anne Georgulas agree on about one of their twins.

To start: Is the 7-year-old transgender?

It's a question that has divided the Coppell, Tex., parents — on how Luna, who was named James at birth, should be dressed to school and wear their hair. On whether the child should receive gender-affirming care, which could eventually lead to medical treatment to delay puberty. On which parent should get to live with the twins, and who should have a say in decisions over their health.

At least one of those conflicts was resolved on Tuesday, as a jury in Dallas effectively granted Georgulas sole custody of Luna in a deeply personal case of gender identity, family conflict and viral misinformation that has lit conservative circles aflame.

Since the start of the trial last week, a number of conservative media outlets have cried foul about the situation, claiming that Georgulas, a pediatrician with a private practice in a Dallas suburb, was going to have Luna "mutilated" or "chemically castrated." The case even made its way to at least three Texas Republicans, including Sen. Ted Cruz, who called the child "a pawn in a left-wing political agenda."

Gov. Greg Abbott (R), meanwhile, said late on Wednesday that state agencies were looking into the situation. Neither office immediately responded to a request for comment. Attorneys for both parents also did not immediately respond.

But as Younger turned the parents' fight into one over irreversible medical procedures, experts on health care for transgender children told The Washington Post that Georgulas's approach to the child would not involve any kind of surgery or hormones for years.

"Many people wrongly assume that prepubescent transgender or gender-diverse children will receive medical interventions," Katherine Kuvalanka, a social work professor at Miami University in Ohio, said in an email to The Washington Post. "The only interventions for young children is affirmation and acceptance for who they are."

In its 11-to-1 decision, a jury all but gave Georgulas the right to sign off on any medical and psychological decisions. If a judge upholds that decision on Thursday, the verdict would end a bitter, two-year saga between the parents, who had their brief marriage annulled over their child's gender identity, a case that wades deep into thorny, polarized and little-known questions about the impact of medical transitions on young children.

It all began, Younger says on his blog, on the twins' third birthday, when Luna expressed a desire to be a girl.

At that point, the father was paying maximum child support and had standard custody in Texas: He saw the twins once a week for two hours and had them sleep over at his apartment two weekends a month. They spent the rest of their time with Georgulas, who had noticed that the child, known by the name James at the time, wanted to wear dresses and look like the female characters from the Disney movie "Frozen."

Georgulas took Luna to see a therapist, who diagnosed the child with gender dysphoria — a mismatch between the gender assigned at birth and the one they identified with. From there, the therapist laid out steps on how to make the child feel affirmed, like letting Luna paint their nails and putting them in a dress, as the mother did when the twins turned 5.

But Younger has repeatedly told a different story in interviews with conservative media outlets, including LifeSiteNews, a website run by a Canadian antiabortion organization that advocates for "traditional family values" and against same-sex marriage.

"James presents as a boy with me and he presents as a girl with his mom," Younger said to the website last month. "He gets dressed as a boy at his mother's home and he comes out to me as a boy. That means that he's comfortable as a boy at his mother's home."
It is important to note that there is nothing going on in this case that is permanent. At the present time, according to the available reports about the case from non-biased sources, all that is happening is that James/Luna is being permitted to live as a girl, to be referred to as female, and to be allowed to dress as a girl. Contrary to the implication that has been made by some activists, Luna is not being given any drugs or treatments that would block the onset of puberty or promote the development of female physical characteristics. According to the experts quoted in the Washington Post report, such treatment would only come when the child is much older and, even then, only if medical professionals sign off on it and prescribe the necessary medication(s). Even then, use of the medication could stop at any time and Luna would develop as a male through the process of puberty. Right now, the idea is that if the child identifies as a female then her parents, as well as society and school authorities, should respect that identification and let her develop as she sees fit. As she becomes older and the time comes to make a decision about medication and related medical procedures, then the decision can be made appropriately,
This is admittedly not an easy case. The entire idea of being transgender is still so relatively new to most people that it's hard to understand how anyone could identify as a gender that does not correspond to their biological sex. This is especially true for someone at the young age of just seven years old. However, the fact that we don't understand something doesn't mean it isn't real, and it doesn't mean that there is something wrong with the way Luna is being treated that amounts to child abuse, as the conservative media sites such as Lifesite, Washington Examiner, and Hot Air have alleged in their coverage of the story. In fact, the mother seems to be following the advice of medical professionals, and, given its verdict, the jury would seem to obviously agree.
As I said above, cases like this aren't easy and reasonable people can disagree about what the proper decision is in the case of a young child who appears to be identifying with a gender different from their biological sex. In this case, though, it would appear that the mother is doing the right thing and that the father is exploiting conservative media coverage of this matter to try to score points against his ex-wife. It's also apparent to me that this ought to be an issue left in the hands of medical profession, the child, and the custodial parent(s). Absent clear evidence of abuse, which doesn't exist in this case, the government should keep out of these cases and let individuals deal with what is an obviously complicated and emotional issue on their own.