Two-Thirds of Tea Party Candidates Lost?
An NBC analysis shows Tea Party candidates winning only 5 of 10 Senate races and 40 of 130 House races, a success rate of only 32 percent.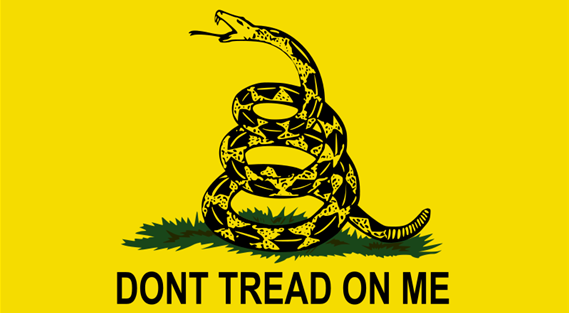 For all the triumphalism of the Tea Party in taking credit for the Republican wave Tuesday, the fact of the matter is that only a third of their candidates won — which means two-thirds lost. So says NBC's Alexandra Moe:
In the Senate, 10 candidates backed by the Tea Party ran and at least five were successful. (Race in Alaska has not yet been called.)

In the House, 130 Tea Party-backed candidates ran, and just 40 so far have won.

Identifying Tea Party candidates is undoubtedly inexact. Our criteria, generally, was to include anyone who has either been backed by a Tea Party group or has identified themselves as a member of the Tea Party movement. Toward the end of this cycle, however, seemingly every Republican was trying to associate themselves this way. One left off the list was Dino Rossi, despite Jim DeMint endorsing him, since Tea Party groups backed Clint Didier in the primary.
As Steven Taylor noted Tuesday, it's hard to know which candidates are Tea Partiers. But  Moe's method, described above, seems reasonable enough.
In the Senate, it was 50-50:
5 WON – 50% of Tea Party candidates won
PA- Pat Toomey
KY- Rand Paul
FL- Marco Rubio
WI- Ron Johnson
UT- Mike Lee

4 LOST – 40% of Tea Party candidates lost
DE- Christine O'Donnell
NV- Sharron Angle
WV- John Raese
CO- Ken Buck

1 UNDECIDED
AK- Joe Miller
It's safe at this point to put Miller in the Lost column.
The winners are pretty impressive.  Toomey and Johnson fought hard races well, taking the Arlen Specter and Russ Feingold seats.*  The three others were surely going Republican with or without the Tea Party:  The only Democrats in Utah are passing through and Charlie Crist would have cruised to victory in the Republican primary and the general absent Rubio.   But Rubio, in particular, was actually a quite superb candidate who's likely a rising star in Republican politics.
The losers, by contrast, all lost races that would have been easy for a more experienced Republican politician.  Mike Castle would have won Delaware without a fight and a random person from Nevada's voter registry would have beaten Harry Reid.   But crazy is a hard sell.   Thankfully, Alaska is so Republican that the winner was also a Republican.
But here's where it gets tricky:  Of the 130 Tea Party candidates for the House, 40 won, 82 lost, and 8 were undecided as of last evening.
The problem is that there's no analysis given of the seats — just a listing of districts and candidates.   15 of the losses were in California alone and another 7 in New York.   Granted, there were also losses in Florida, Georgia, Kentucky, North Carolina, Texas, and Utah.   But, offhand, I don't know how competitive these races would have been.   It's quite possible, though, given the vagaries of gerrymandered districts, that the reason the Tea Party was able to run candidates is that the Republican primary doesn't attract much interest.     Losses in seats that were never in serious play shouldn't count against the Tea Party.
Now, it seems clear that the Tea Party's selection of truly awful candidates in some Senate races cost the Republicans some seats they could have won — and quite possibly a majority in that body.  But the movement also generated some significant chunk of the vaunted "enthusiasm gap" that helped Republicans take back the House.   It's a very mixed bag.
_________________
*I know some object to naming seats after the office holders, on the grounds that "They're the PEOPLE's seats!"  But it's a useful shorthand.