U.S. And Great Britain Not On Same Page On Iran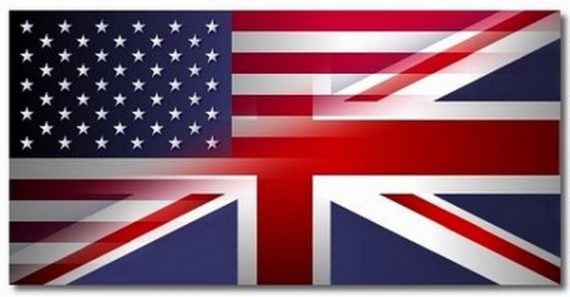 It would appear that the United states and Great Britain have a difference of opinion when it comes to the possibility of using military force against Iran. the latest evidence of this can be seen in The Guardian where Nick Hopkins reports that the British have rebuffed U.S. inquiries about using British bases as part of its ongoing military building up against Iran:
Britain has rebuffed US pleas to use military bases in the UK to support the build-up of forces in the Gulf, citing secret legal advice which states that any pre-emptive strike on Iran could be in breach of international law.

The Guardian has been told that US diplomats have also lobbied for the use of British bases in Cyprus, and for permission to fly from US bases on Ascension Island in the Atlantic and Diego Garcia in the Indian Ocean, both of which are British territories.

The US approaches are part of contingency planning over the nuclear standoff with Tehran, but British ministers have so far reacted coolly. They have pointed US officials to legal advice drafted by the attorney general's office which has been circulated to Downing Street, the Foreign Office and the Ministry of Defence.

This makes clear that Iran, which has consistently denied it has plans to develop a nuclear weapon, does not currently represent "a clear and present threat". Providing assistance to forces that could be involved in a pre-emptive strike would be a clear breach of international law, it states.

"The UK would be in breach of international law if it facilitated what amounted to a pre-emptive strike on Iran," said a senior Whitehall source. "It is explicit. The government has been using this to push back against the Americans."

Sources said the US had yet to make a formal request to the British government, and that they did not believe an acceleration towards conflict was imminent or more likely. The discussions so far had been to scope out the British position, they said.

"But I think the US has been surprised that ministers have been reluctant to provide assurances about this kind of upfront assistance," said one source. "They'd expect resistance from senior Liberal Democrats, but it's Tories as well. That has come as a bit of a surprise."
No doubt it has. It would seem that the British don't want anything to do with any pre-emptive strike against Iran that may happen at some point in the future, and that sentiment appears to be held even by Tory ministers that one would normally expect to be very pro-American. One assumes that their experience in Iraq has something to do with that.