U.S. Hands Control Of Night Raids Over To Afghans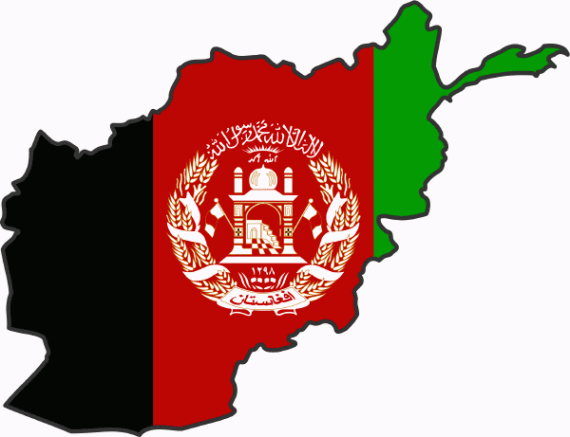 Among the many tactics employed by American forces in Afghanistan operations, none seems to have aroused more controversy among the Afghan public, military, and government. Indeed it was noted at the time that the attack that resulted in the death of 17 Afghan civilians reminded many Afghans of the night raids that U.S. forces have used against Taliban targets. There's no doubt that these raids have been successful, and the tactical surprise of a nighttime raid is self-evident. However, there have been more than a few mishaps resulting in civilian deaths in recent years, leading Afghans from Hamid Karzai on down to call for a change in U.S. policy. Over the weekend, the U.S. military reached a new agreement with the government that essentially hands control of these raids over to the Afghan military and courts:
Accelerating the transition of military responsibility to the Afghan government, the United States agreed Sunday to hand control of special operations missions to Afghan forces, including night raids, relegating American troops to a supporting role and bringing the raids under Afghan judicial authority.

The deal clears the way for the two countries to move ahead with a more comprehensive partnership agreement that will establish the shape of American support to Afghanistan after the 2014 troop withdrawal deadline. And it resolves one of the most contentious issues for President Hamid Karzai, who faced intense domestic political pressure because of night raids' deep unpopularity here, even as American commanders had insisted they were the linchpin of the military mission in Afghanistan.

(…)

The memorandum of understanding signed on Sunday gives Afghan forces the lead role in night raid operations against suspected insurgents, and also requires an Afghan court warrant within 72 hours of a raid. A warrant can be issued after a raid only in cases where the intelligence needed to be acted on immediately, otherwise it must be executed in advance, according to Afghan officials.

Under the terms of the agreement, Afghan forces can still call on American troops for help and authorize them to enter Afghan residences and private compounds. The agreement covers all night raids carried out by special operations forces. However, a small number of night operations are conducted under other auspices, including special C.I.A.-trained units, that are not covered by the agreement, military and civilian officials said.

American officials close to the negotiations said that under the agreement, an interministry Afghan command center with representatives of the Defense and Interior Ministries, as well as the National Directorate of Security — the Afghan intelligence agency — would review or develop information about potential targets in consultation with Americans, who would continue to provide extensive intelligence support.

The interministry group would then decide whether to go after a target and send Afghan special operations forces to carry out the raid. The Afghans can request American assistance at any point in the operation — for intelligence, for backup military support, air support, medical evacuation and post-operation intelligence gathering.

Afghan officials said that the Americans would not have the right to question detainees. Currently, they can question detainees and hold them indefinitely without trial. In practice, however, Americans might well be called on "to assist in an investigation," said a United States official. The official emphasized that the relationship between Afghan and American troops was "not an adversarial one," and United States officials did not appear to be worried that Americans would be denied access to detainees.

Several diplomats said that the most important aspect of the agreement, which goes into effect immediately, was that the two countries could take the next steps to complete the transition to Afghan control and allow foreign forces to leave the country.

"There's still work to be done, but clearly we have some critical momentum now," Ryan C. Crocker, the United States ambassador to Afghanistan, said as he left the signing ceremony.
Stephen Green calls this a sign that the Taliban have won. Perhaps that's true, I don't know. I've thought that our mission in Afghanistan was a big muddled mess for years now and it only became more so when President Obama decided to double down on a counter-insurgency strategy and somehow turn the country into something it is never likely to become, at least not under current circumstances. With al Qaeda departed for other parts of the world, there doesn't seem to me to be much of a point for us to be there.
There was going to come a day when we were going to hand over control to the Afghans, it may as well come sooner rather than later because, at this point, I just don't see any point in staying there.