Ukraine Counteroffensive Retaking Key Terrain
Russian forces have been forced out of two logistical support hubs.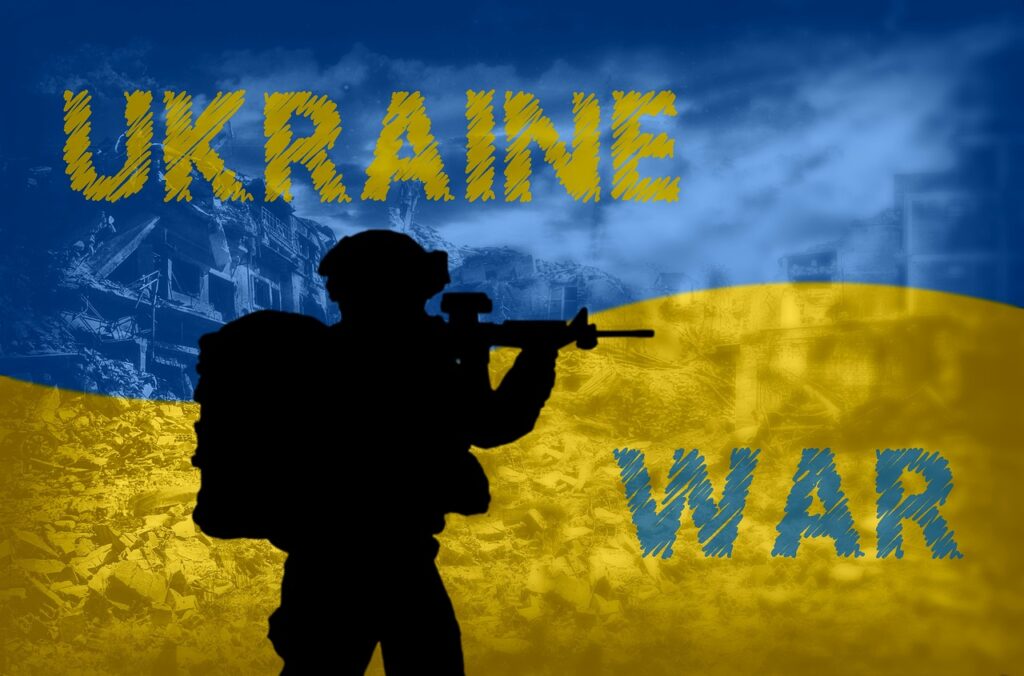 NYT ("Ukraine Attacks Russia Along Northern Front, Swiftly Making Gains"):
Ukrainian forces have scored the most significant battlefield gains since they routed Russia from the area around Kyiv in April by reclaiming territory in the northeast, according to Ukrainian officials, Western analysts and battlefield imagery.

In his overnight address to the nation Thursday, President Volodymyr Zelensky said that the Ukrainian military had captured scores of villages and large chunks of Russian-occupied territory across Ukraine since the offensive began. "In total, more than a thousand square kilometers of the territory of Ukraine have been liberated since the beginning of September," he said.

On Friday the Ukrainian military appeared to be moving rapidly to cut off the city of Izium, a critical logistical hub for Russian military operations.
And, no, this doesn't appear to be mere propaganda from Zelensky.
The exact positions of Ukrainian forces in the area around Izium could not be independently established. But satellite data, independent military analysts and photos and videos of Ukrainian forces indicated that they had moved quickly toward Kupiansk, another logistical hub just north of Izium.
And it seems the setback for the Russians is indeed significant:
The new offensive in the north appears to have caught the Russian forces off guard. On Friday, its Defense Ministry said on Telegram that it was moving troops to reinforce the Kharkiv region, without specifying their numbers or specific locations.

Ukraine's advances in the northeast sent a shock wave through Kremlin-friendly military bloggers, pro-war cheerleaders who typically call for more aggressive action.

"We need to be honest, the Ukrainian command has outplayed us here," said Yury Podolyaka, a Ukrainian pro-Kremlin blogger with more than 2.2 million followers on Telegram. He warned that if the Russian forces failed to "stop the Ukrainian breakthrough" in the coming days "this will be the most serious combat defeat" for Moscow.
Caution is obviously in order:
Ukrainian and Western officials cautioned that the offensive operations were in their early days, that the situation was fluid and that the gains were far from secure. Not all of the claims of advances by Ukraine could be independently verified, and much about the state of the fighting in both the east and the south of Ukraine is shrouded in uncertainty as the government in Kyiv enforces a media blackout, restricting journalists' access to the front.

For months, Ukraine's leaders declared loudly and often their intention to launch a counteroffensive in the south, around the port city of Kherson. And they proceeded to batter Russian supply lines, ammunition depots and command centers in the region with precision rockets, while massing troops and orchestrating covert attacks on military bases and Russian collaborators far behind enemy lines.
The US and its NATO allies have provided an incredible amount of materiel and intelligence support, without which none of this would have been possible, but the Ukrainians themselves are doing the fighting and dying. One certainly hopes that this is the beginning of a wave rather than a crest.
A BBC report ("Kharkiv offensive: Ukraine enters key town as counter-attack gathers pace") for which I received a news alert as I was composing this adds a bit of further hop:
On Friday a Russia-appointed official in the Kharkiv region admitted that Ukrainian forces had won a "significant victory".

"The very fact of a breach of our defences is already a substantial victory for the Ukrainian armed forces," Vitaly Ganchev told state TV.

The Kremlin has so far refused to comment on the pace of the offensive, but Russia's defence ministry published a video allegedly showing the transfer of troops towards Kharkiv.
It remains to be seen how long Putin can sustain these losses without losing critical public support.